Oliver Hitchcock vigil honors Sheboygan Falls boy killed, mom accused
SHEBOYGAN FALLS, Wis. - The Sheboygan Falls community is remembering the life of Oliver Hitchcock, an 8-year-old believed to have been killed by his own mother. 
Natalia Hitchcock, 41, is charged with Oliver's death.
People close to her say the war in Ukraine could have played a role in her mental state.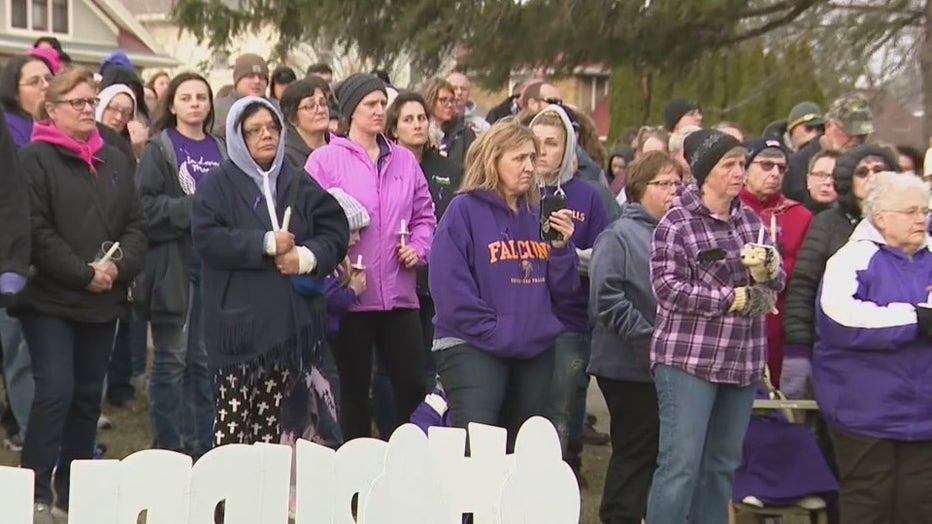 The community was invited to River Park in Sheboygan Falls Sunday night to light a candle for Oliver. Families and classmates showed up decked out in purple, Oliver's favorite color, to pay tribute to a special kid.
"It was very special," said Eric Hitchcock, Oliver's uncle. "Very special."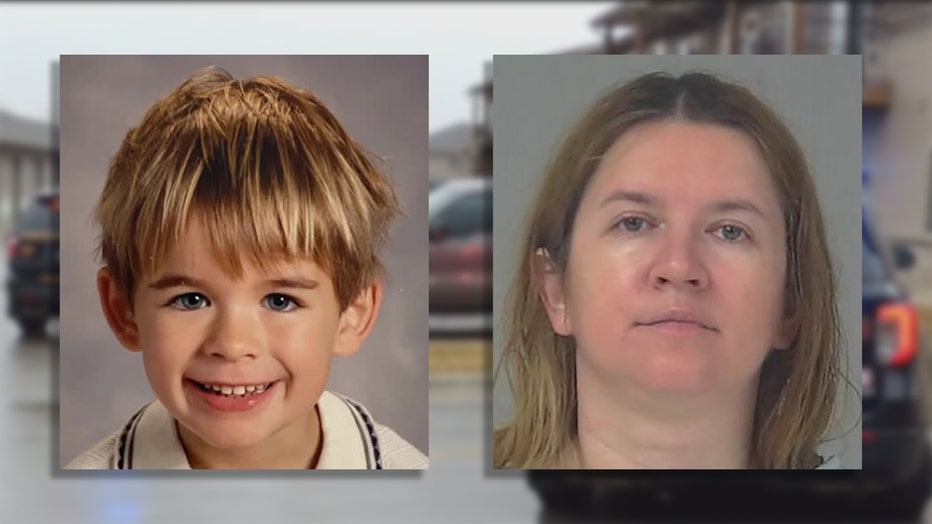 Oliver Hitchcock, Natalia Hitchcock
The boy was found unresponsive at his apartment on March 30 and prosecutors say police found his mother trying to cut her heart out with a knife. Court documents say she also tried killing her other son. A witness told police the war in Ukraine had an impact on Natalia Hitchcock's mental health. She is from Russia. 
"It is very hard to imagine what he went through and how scared he was at the time," said Heather Masterson, vigil organizer.
Court documents show Natalia Hitchcock told police she was worried that "she was being sold on the dark web, and the Russian government was going to take her kids and abuse them."
"To know how an 11-year-old is going to react to his mom trying to kill him, and losing his brother, going through divorce, losing your mom – it's so much to handle," said Eric Hitchcock.
SIGN UP TODAY: Get daily headlines, breaking news emails from FOX6 News
Prosecutors say she confessed to suffocating Oliver. She faces one count of first-degree intentional homicide and one count of attempted first-degree intentional homicide.
"The why," said Jason Solis, community member. "We all wonder why and try to explain it to our little ones."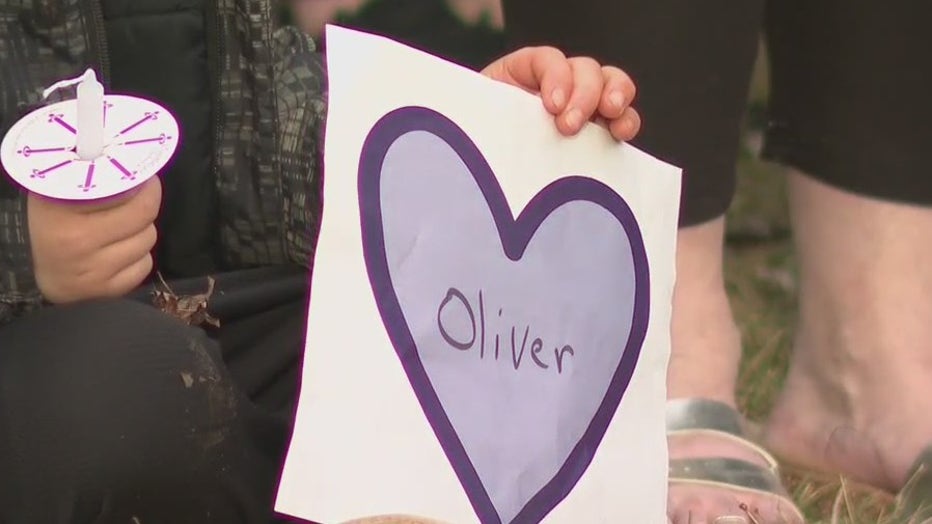 With so many having a hard time understanding this, the candlelight vigil served as an opportunity for some closure, with Oliver's dad and brother releasing balloons in his memory.
"Don't be sad because they took him to the best doctors and the best nurses in the world," said a classmate. "They tried to help him." 
Oliver's funeral will be April 19 in Missouri, where he is from.