'Oh my God!' Reckless driver barreled through crowd gathered for anti-violence rally


MILWAUKEE -- FOX6's cameras were rolling when a reckless driver plowed through a crowd gathered for an anti-violence rally in Milwaukee on Saturday, Aug. 3.

The incident happened near 12th and Center, as community members gathered to promote peace.

Thankfully, no one was hurt.

The "Stop the Violence" rally brought together families who have lost loved ones to violence in Milwaukee.

About 40 people were escorted by police as they walked through the streets, encouraging their neighbors to put the guns down.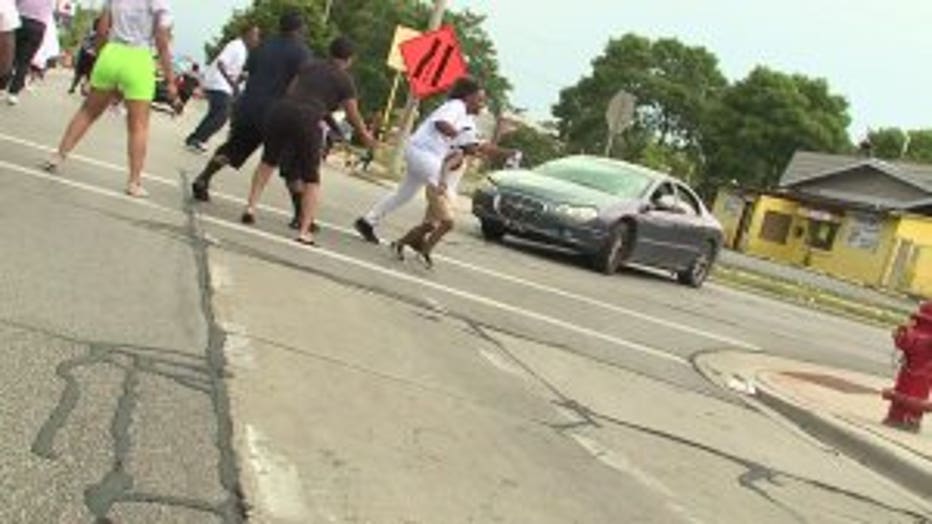 During FOX6's interview, there was a fender bender, and the driver of one of the vehicles involved took off -- nearly hitting those walking as part of the rally. Police followed closely behind.

"That was kind of a close call right there," said Tory Lowe, community activist.

Again -- no one was injured in this incident. Despite the scary moments, the group was determined to continue with the march. The anger and reckless behavior displayed by the driver was the exact behavior participants said they're determined to put a stop to.

"If that mentality had stopped us, then we lose," said Lowe.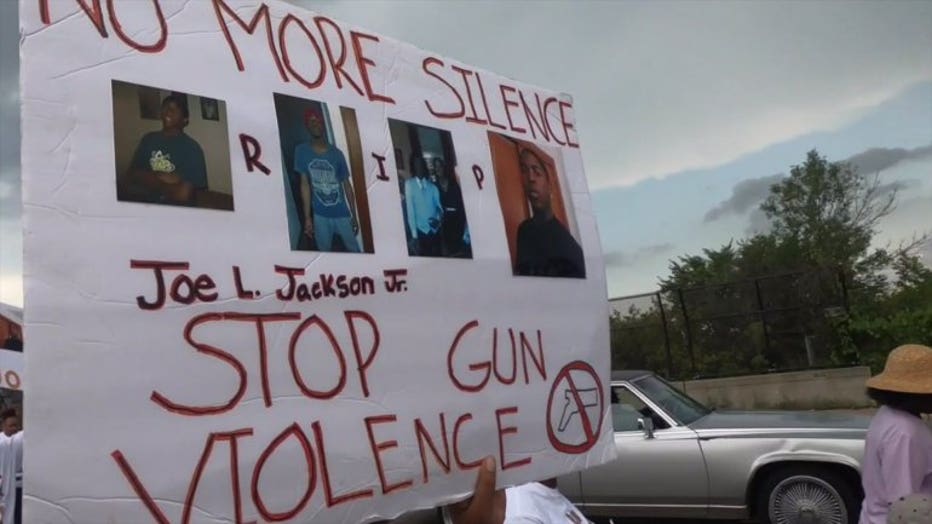 Saturday's peace walk was organized by the family of Joe Jackson Jr., who was killed in an alley near 94th and Silver Spring Drive on June 19.

Lowe helped bring together families who have lost loved ones on Milwaukee's streets, and together, they spread a message of peace.

"That's why it's important we're out here," said Deborah Hawthorne, Jackson Jr.'s mother. "Letting the people know that it must stop. It must stop."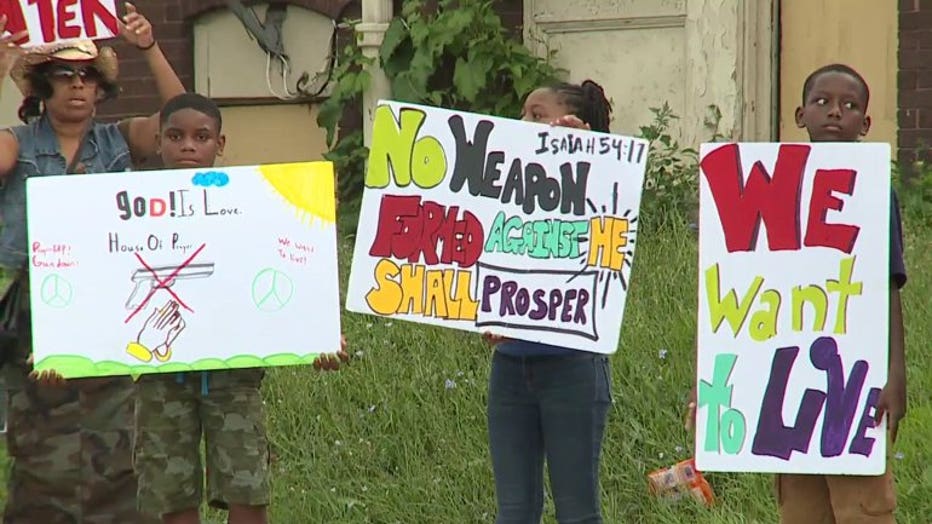 Hawthorne said as the pain from her loss persists, so does her determination -- even in the face of more potential violence.

"The community need to know we will no longer tolerate gun violence in our neighborhoods," said Hawthorne. "Our children need to live. We need to live safe. They need to feel safe."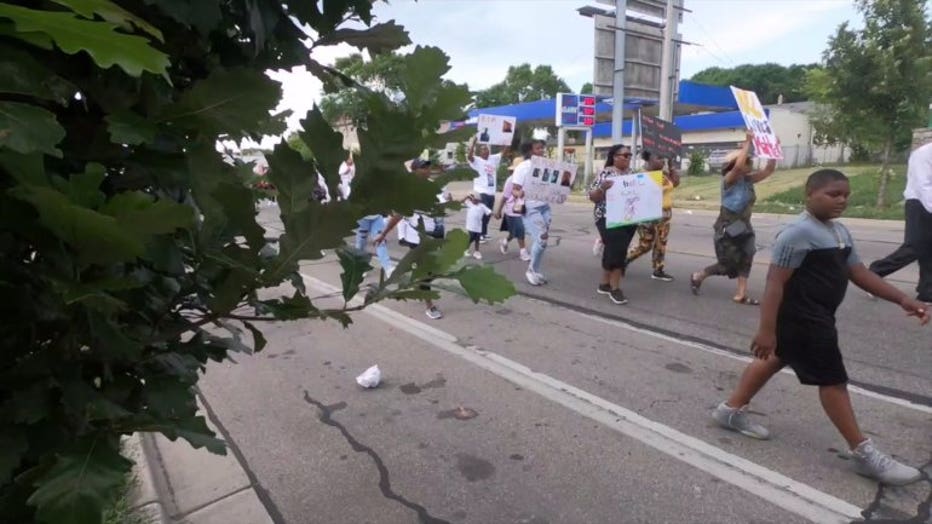 According to police, the driver was taken into custody.