"Oh! Jesus!:" Rats among 22 violations found at house owned by city alderman


MILWAUKEE — A Milwaukee mother of four just wanted a place to call home. What she found instead kept her up at night, fearing for her children's safety.

But it's what her landlord did about the complaints that prompted her to call FOX6 Investigators.

"I'm sick of living here," Patrina Shackleford told a FOX6 News producer, as she gave him a tour of her apartment on North 22nd Street in Milwaukee's central city.

She stopped to show us the rodent-droppings that have accumulated under her bathroom sink when, suddenly, she screamed.

"OH! Jesus! Oh, I'm sorry."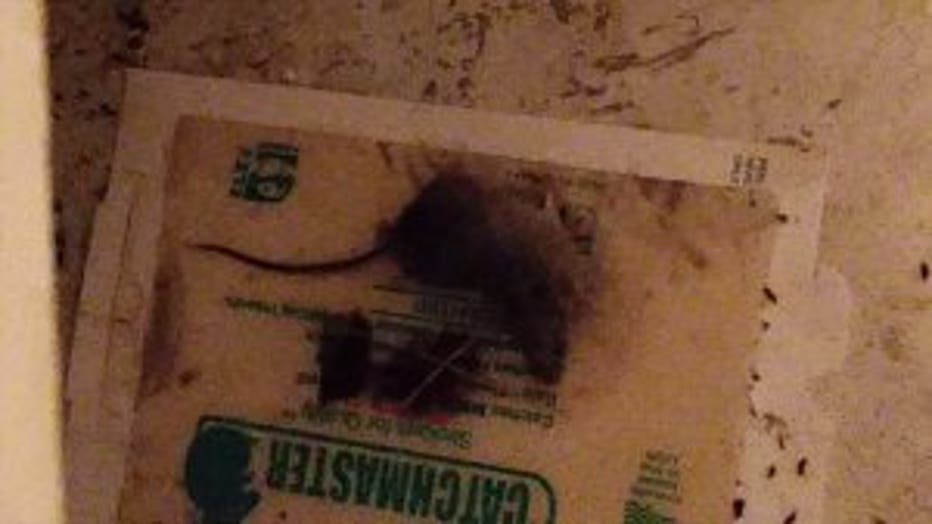 As Shackleford showed FOX 6 the apartment, she discovered a rat caught in a sticky trap.


The vanity door slammed shut and Shackleford walked away, visibly shaken.

"I'm sorry. It's making my nerves," she said, as her words trailed off and a tear dripped down her cheek.

Shackleford says she had expected to see droppings. Instead, she discovered a rat, still twitching with life, caught in a glue trap. She says she's caught and killed more than 20 of them since moving here last August, but claims her landlord refused to have the place exterminated.

"He told me they would only pay him to put down sticky traps, glue traps," she said.

It's the kind of landlord complaint you might take to your city alderman. Unless, of course, your landlord is your alderman.

"I don't want to talk about that," said Russell Stamper, who is 15th District Alderman for the City of Milwaukee. He is also the registered agent of RWS II Investments, LLC, which owns the house Shackleford is renting.

When she found out her landlord was an elected official, Shackleford says she thought it would be a good thing.

"I felt like him being in a position like that meant that he cared about the people," Shackleford said. "And that he wanted to help the people and make a difference and that he was going to be some kind of model himself."

Stamper has owned the house since 2009, but Shackleford moved in last year. She says Stamper promised he was going to fix it up, but as time went by, her hopes gave way to mounting concerns.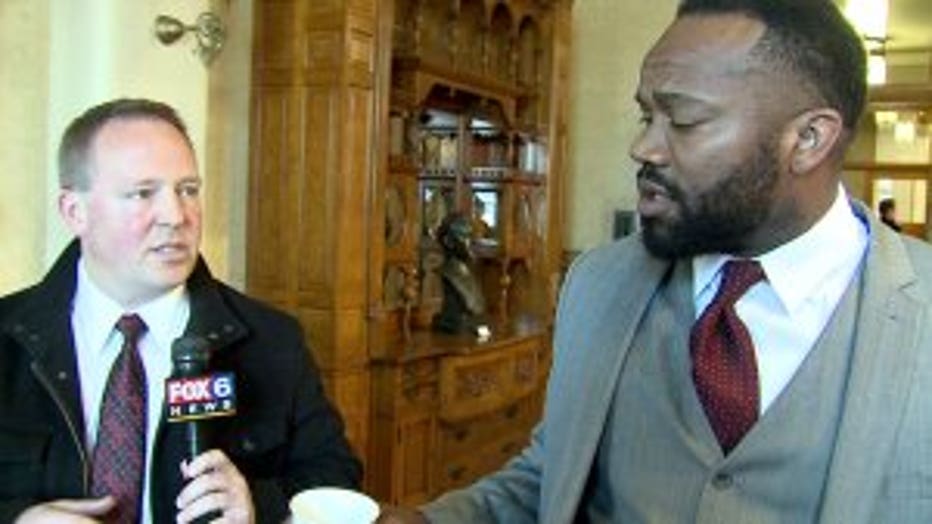 15th District Alderman Russell Stamper has owned the property on North 22nd Street since 2009.


There was no heat on the upper floor, where her kids' bedrooms are supposed to be. Light fixtures were just dangling, precariously. There's a large hole in a bedroom closet ceiling, where rodents can easily slip through. Whenever she drew a bath, she says, paint chips would be floating in the tub.

In January, she reported her concerns to the Milwaukee Department of Neighborhood Services. The city inspector who responded found 22 code violations, from a defective heating system to missing smoke detectors, broken windows and electrical fixtures, busted cabinets, missing guardrails, faulty roofing and rodents.

Stamper seemed to put the blame on his tenant.

"Put it this way, when she moved into that property it wasn't like that, okay," he said.

But Shackleford is hardly the first tenant to complain. Over the past 8 years, inspectors have found 63 code violations, describing "horrible conditions," roaches, mice, squirrels, holes in the wall, defective siding, missing doors, missing outlets, broken door frames, a leaking ceiling and unsafe electrical wiring.

"You have 63 of them at that property," FOX6 Investigator Bryan Polcyn said.
"As long as they are fixed and abated what's the issue?" Alderman Stamper replied.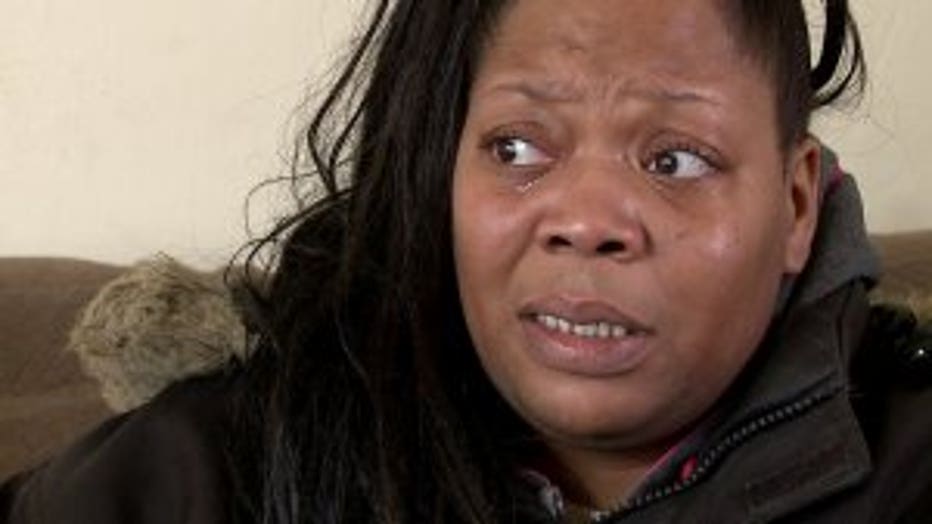 After Shackleford complained to city inspectors, Stamper filed papers to evict her.


Each time, Stamper does enough to satisfy inspectors until the next round of violations.

"Basically slapping band-aids on bullet wounds," Shackleford said.

So you can imagine Shackleford's surprise when she learned that Common Council President Ashanti Hamilton has just appointed Stamper to serve on a brand new committee that's focused on holding the city's most notorious landlords accountable.

"That's outrageous," she said.

"I was unaware of that situation with his property," Hamilton said. "I will have a conversation with him about it, but I think that you can still have an understanding of the problem while experiencing it at the same time."

"That lets me know he knows what he's supposed to be doing," Shackleford said.

After Shackleford brought inspectors down on Stamper, the alderman tried to give her the boot, filing for eviction in February. He claimed she didn't pay her February rent. She insists she paid it then, just like she's paid it every other month since she moved in.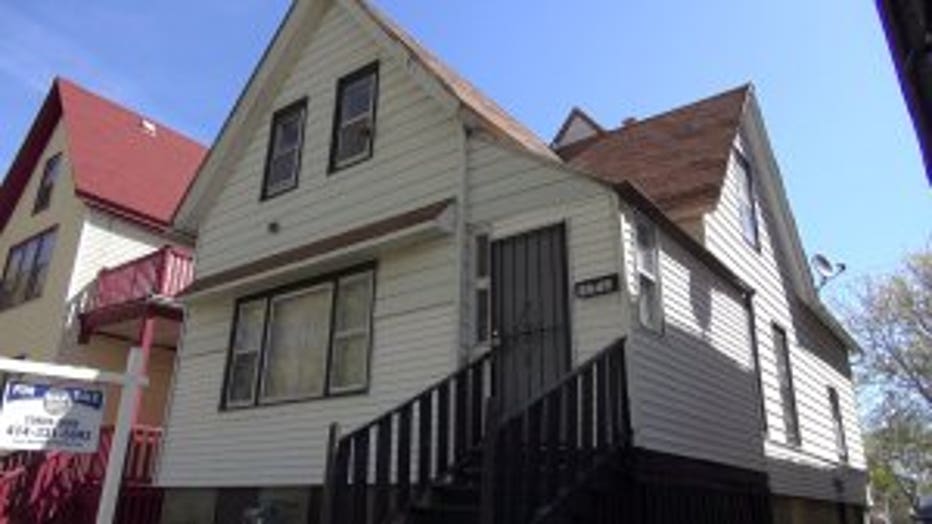 The house on North 22nd Street has been the subject of 63 code violations since Stamper bought it in 2009.


"He got upset because I called the city and they did that to retaliate against me," Shackleford said.

When FOX6 asked Stamper about that, he began to walk away.

"You speak with my attorney?" Stamper said.
"I did, but I told him I..." Polcyn said.
"They handled it. They handled it," Stamper said.
"Sure, but my question for you is after she got the city on you for these violations," Polcyn said.
"Talk to my attorney," Stamper interrupted.
"You tried to evict her, right after that, like weeks after she got these violations against you, you tried to evict her," Polcyn said.
"No, no, no, no, she doesn't. She is okay. We worked something out. We're helping her out," Stamper said.

After the FOX6 Investigators showed up at the eviction hearing, Stamper's lawyer offered Shackleford a compromise that gives her until next fall to move out.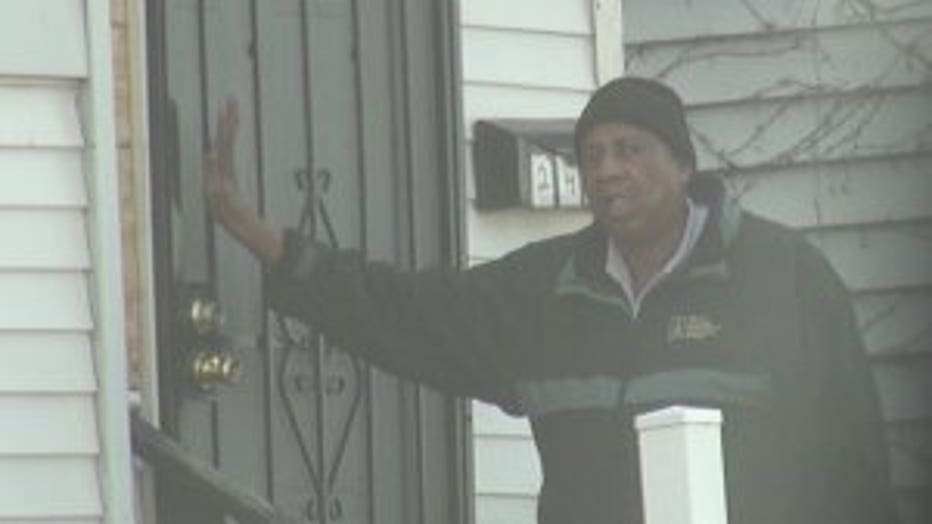 In January, a Milwaukee Department of Neighborhood Services inspector found 22 violations inside and outside the house.


"Everything is fine. What's the issue? Everything's fine," Stamper said.

Shackleford says she agreed to the deal because she wants out anyway. She just needs time to find a better place for herself and her children.

"I am doing everything that I can," Shackleford said.

This time, she'd like a place without any uninvited "roommates."

The Milwaukee Department of Neighborhood Services tells FOX6 all 22 violations have now been fixed. However, the city plans to send another inspector to check out additional concerns raised by our investigation.

Meanwhile, Stamper has listed the house on North 22nd Street for sale.