O&H Danish Bakery creates Eggnog Kringle, holiday pastry that'll draw everyone to the table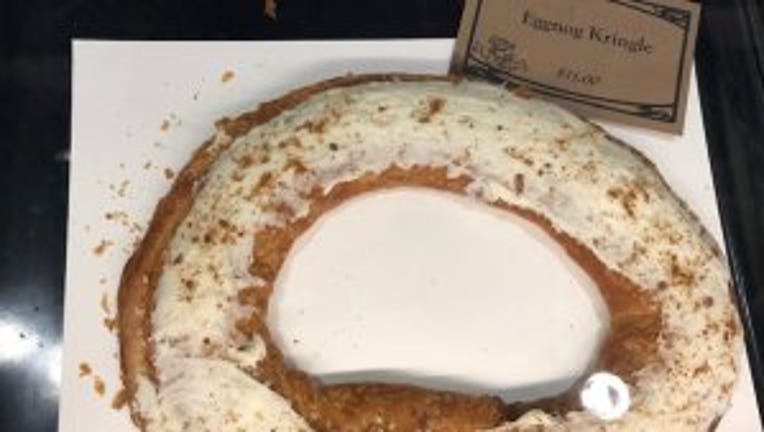 RACINE -- O&H Danish Bakery is tempting your taste buds with a pastry that is sure to draw rave reviews. It's the Eggnog Kringle.

The O&H Danish Bakery website describes the pastry this way:

"The Eggnog Kringle pairs our flaky pastry with a smooth and creamy custard filling perfectly blended with our homemade eggnog, topped with creamy frosting and finally sprinkled with crisp gingersnap cookie pieces."

If you can't make it to one of the O&H Danish Bakery stores, you are able to place orders for the Eggnog Kringle or any of their kringles online by CLICKING HERE.