Officials: Truck hauling service barge jackknifes, driver not hurt
LAKE GENEVA -- The driver of a truck that jackknifed on State Highway 120 in Lake Geneva on Friday, Nov. 16 suffered no injuries.

Officials say the wreck happened just before 10 a.m. on Friday. First responders arriving on the scene found a tractor-trailer carrying a large pier service barge had jackknifed and rolled over.

The crash punctured a fuel tank on the truck and ruptured hydraulic lines to the trailer. Crews used a portable containment pond and spill absorbing materials to contain the leaking fluids. Multiple tow trucks were used to remove the tractor and trailer.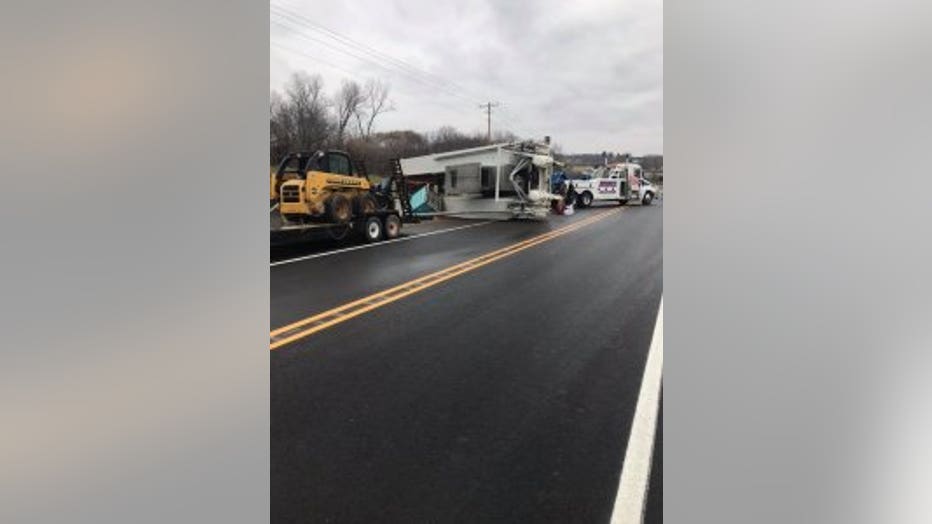 Jackknifed truck in Lake Geneva


The highway was shut down for approximately three hours during the incident.

Responding units included: Lyons Fire, Lake Geneva Fire, Lake Geneva Police, Walworth County Sheriff, Wisconsin State Patrol, DNR, Walworth County Emergency Management, and the Walworth County Hazardous Materials Team.