Officials hit the streets in search of a particular segment of Milwaukee's homeless: "They're still out there"


MILWAUKEE -- On any given day, there are more than 1,500 homeless people in the Milwaukee area living under bridges, down 'hidden' paths, and in abandoned buildings. There is a coalition of folks, seeking out Milwaukee's homeless in an effort to help them.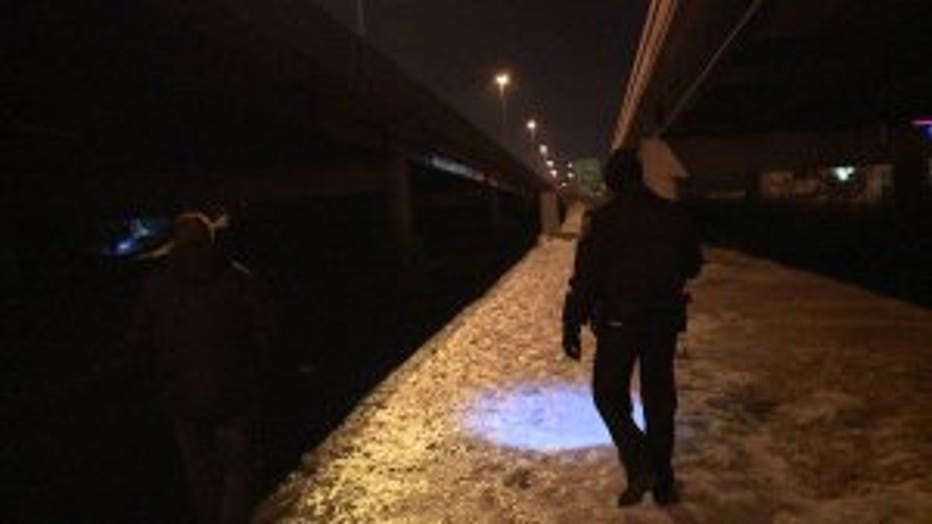 Point in Time 12-hour homeless count and survey


Twice a year, once in the summer and once in the winter, groups of men and women go searching for the homeless, to count them and talk to them. Among those groups, are people with the Milwaukee VA Medical Center. They reach out to veterans and get them connected with the many services available to them.

"Under a freeway bridge isn't a place meant for human habitation," said Lt. Liam Looney with the Milwaukee Police Department during January's 'Point in Time' 12-hour homeless count and survey. As he said the words, he and his group walked up on two men sleeping under the I-43 overpass.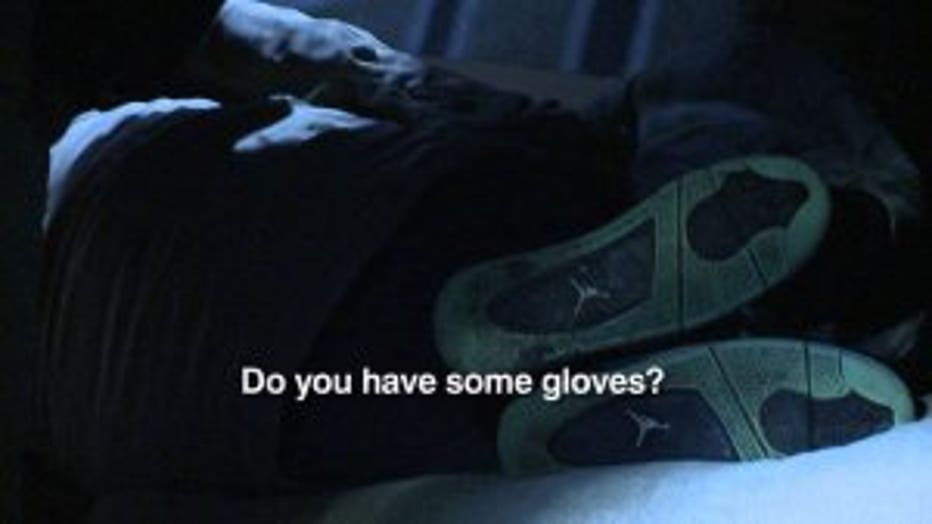 Point in Time 12-hour homeless count and survey


"The 'Point in Time' survey is to get a snapshot of the homeless," Lt. Looney said.

Patricia Evers, the HUD-WASH coordinator with the Milwaukee VA Medical Center was with Lt. Looney, along with a volunteer with the Community Outreach Center -- one of several groups making its way through the city on this night.

They approached the men they found under the overpass, asked them some questions and offered them gloves and a ride to a warm place to spend the night.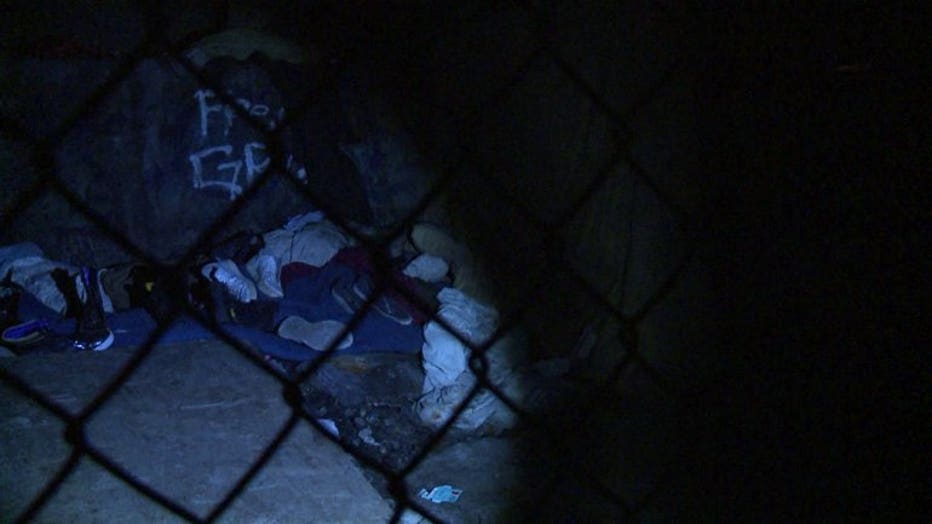 Point in Time 12-hour homeless count and survey


The groups traveled to areas where people are known to live in tents, or even just sleeping bags or blankets.

The thought of sleeping outside like that in the dead of winter in Wisconsin may be hard to imagine or envision for some, but for Charles Sheppard, all he has to do is remember.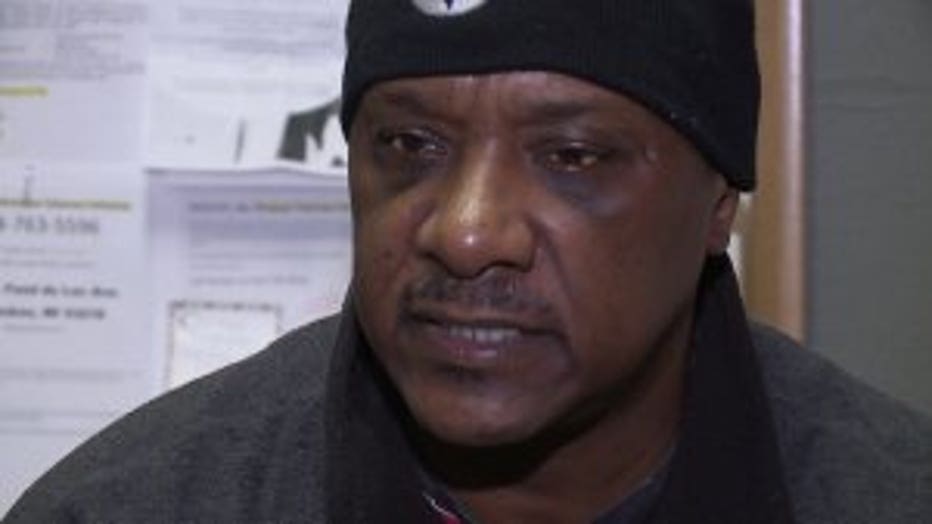 "It's bad just to be sitting down, not having nowhere to go, no change of clothes, wash, you know, normal things that we take for granted. No food to eat," Sheppard said.

Sheppard was homeless on and off for about 25 years while he was dealing with substance abuse. He was finally able to end the cycle with the help of the Milwaukee VA Medical Center.

"That's the only good decision that I've really made, was being a vet, because then you don`t have to be homeless. You don`t have to be out there. You can go into the treatment center and you can get the help that you need," said Sheppard.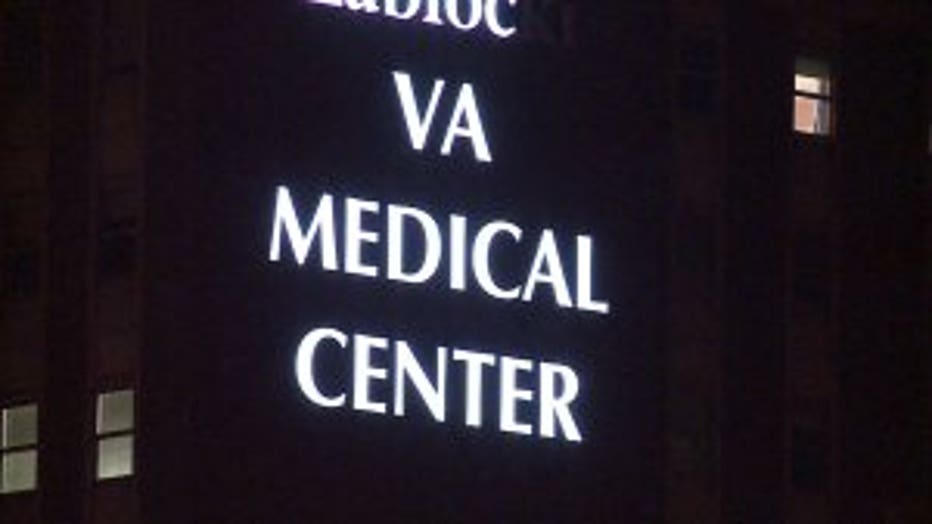 Milwaukee VA Medical Center


The memories are still fresh.

It was only seven years ago that Sheppard was living on the street. Now, he's on the other end of it. He is working with the VA, helping get veterans off the streets and on track with programs, assistance and most importantly, a place to start.

"I never thought I`d be here helping out other people. Never thought I'd be worthy enough to be doing this and I am. I didn't think I'd ever make it this far," said Sheppard.

Others working for the VA said they've been seeing more and more success stories like Sheppard's, and that means less veterans living out on the streets.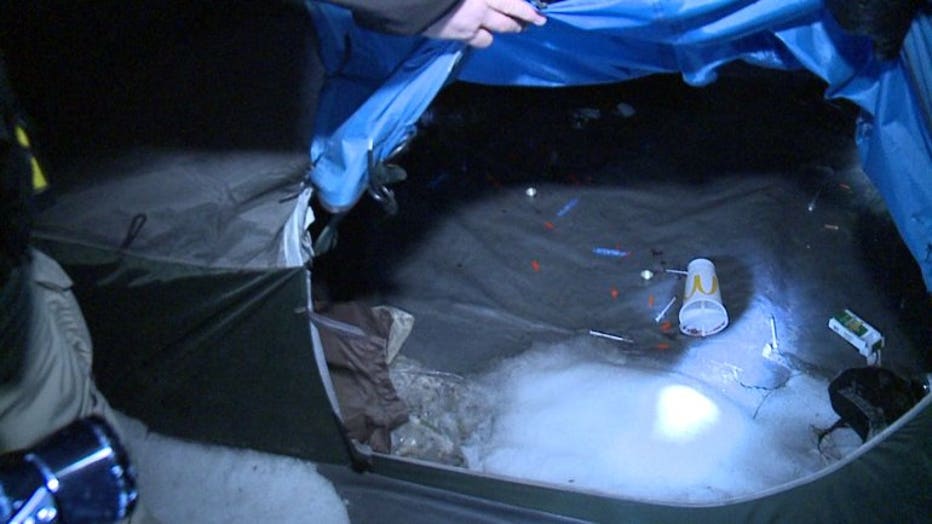 Point in Time 12-hour homeless count and survey


"It's become over the years harder and harder to find homeless veterans," said Roy Bishop, Health Care for Homeless Veterans social work coordinator for southeastern Wisconsin. "They're still out there. We still do find them. In the VA at Milwaukee we have six or seven different programs for homeless veterans -- so we see them."

Bishop says part of the reason they're seeing less homeless veterans on the streets of Milwaukee is because of the collaboration between the VA and MPD.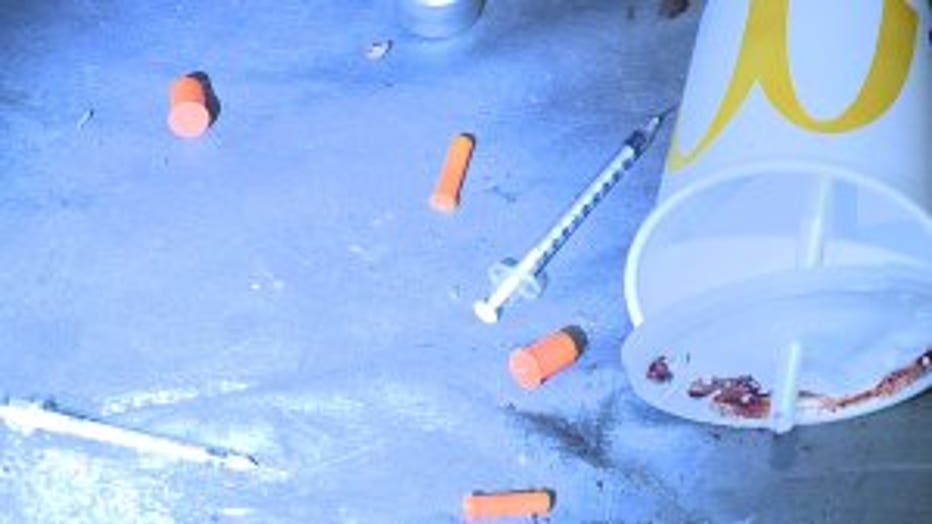 Point in Time 12-hour homeless count and survey


"Any time any of the officers find a homeless person, one of the first things they ask them is 'are you a veteran?'"  If they answer that they are a veteran, they call me," Bishop said.

Bishop is then in charge of verifying that they are in fact a veteran, and getting them set up with the right programs and opportunities.

"They (veterans) may discharge with a variety of issues and needs -- be it medical, physical, mental health, substance abuse. There are a lot of things that can attribute to homelessness. The VA has a variety of programs to help veterans address those issues," said Evers.

'Point in Time' nights help determine funding for services, housing and shelters for the homeless.

The overall goal is a collective end to homelessness.

"This could be anybody -- and I don`t think that people realize that," Ashley Steinberg, path coordinator with the Community Outreach Center said.

The official numbers from January's "Point in Time" homeless count won't be available until March.

Related resources: