Officials: Ground search for Jayme Closs girl scaled back
BARRON, Wis. -- The Barron County Sheriff's Department announced on Thursday, Nov. 1 that in its search for 13-year-old Jayme Closs, investigators have transitioned "from a 24/7 reactive operation to a more deliberate and methodical effort to progress the investigation."

Jayme has been missing since early on Oct. 15, when sheriff's deputies responding to a 911 call found the door to her family's home near Barron kicked in and her parents, James and Denise Closs, shot dead inside. Investigators believe Jayme was abducted and ruled her out as a suspect in her parents' killings.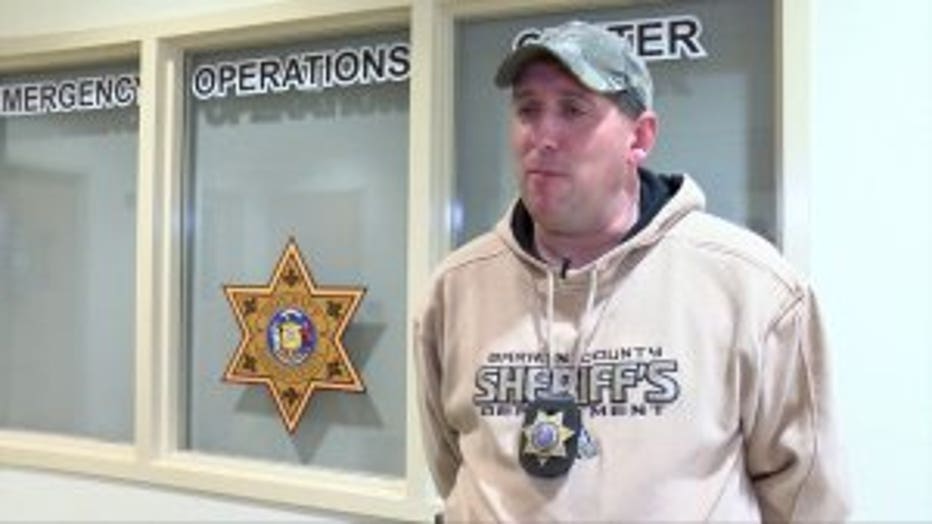 Barron County Sheriff Chris Fitzgerald


Officials made the decision to transition based on a declining number of tips. To date, investigators have received more than 2,100 tips. Barron County Sheriff Chris Fitzgerald said authorities have spent the last 18 days going over information from social media platforms, phone records, family members, friends and co-workers.

A note from Sheriff Fitzgerald on Thursday morning said the following:

"I want to reassure the great residents of Barron County and everyone else across the nation who continue to support and follow this case that we have left no stone unturned... This case remains our number one priority and we will have agents from both the FBI and DCI continuing to support our local investigators until we bring Jayme home."

If you have information that could help authorities in this investigation, you are urged to call the Tip Line at 1-855-744-3879.