Officials: Firefighters rescue man from burning house in Cedarburg


CEDARBURG -- Cedarburg firefighters rescued a man from a house fire near Spring and Hillbert on Thursday, April 19.

Firefighters were dispatched to the home around noon -- and when they first arrived on the scene, they encountered heavy smoke coming from the first and second floors of the building.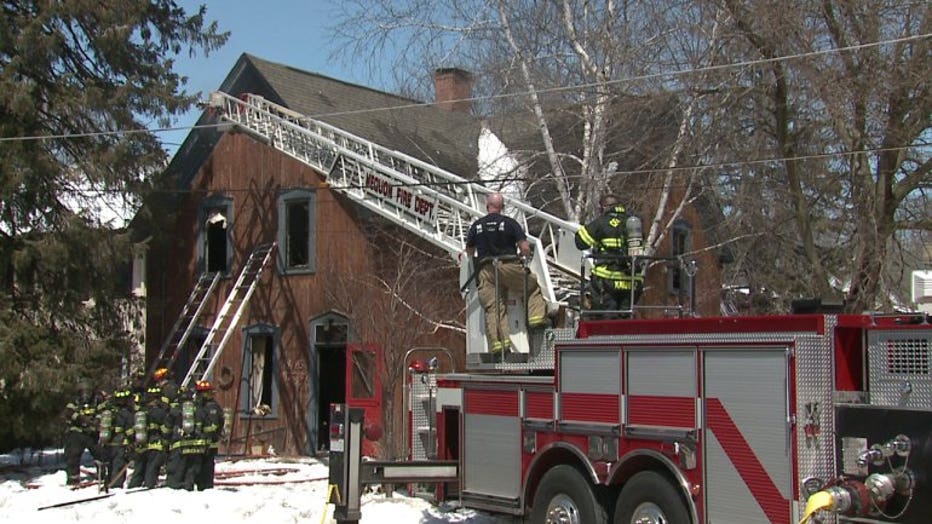 A passerby who called 911 said he was standing outside when a man living there walked up.

"I told him, I says 'your house is on fire' and he didn't seem very excited at all about it and he just told me that 'this is my home. Thank you very much' and he opened the door and walked into the black smoke," Paul Reblin said.

Police indicated because of the heavy smoke, they were unable to retrieve him. Firefighters went in moments later and recovered the man. He is now being treated for his injuries at a hospital.

Fire Chief Jeff Vahsholtz told FOX6 News the cause of the fire has yet to be determined. Because there was an injury involved, the State Fire Marshal will be assisting with the investigation.