Officials: Driver turns himself in after fleeing traffic stop in Elm Grove, causing crash
article


ELM GROVE -- A driver who caused a crash after fleeing from officers early Tuesday morning, November 28th, has turned himself in.

According to police, officers originally stopped the suspect vehicle for making an illegal U-turn around 12:30 a.m. in the area of Bluemound Road and Elm Grove Road.

Elm Grove police identified the driver as 39-year-old Trevor Thompson Jr. of Milwaukee.

According to a criminal complaint, the officer saw a large bag labeled "Skunk Sack," with what appeared to be marijuana in the backseat of the vehicle. Thompson Jr. admitted it was pot inside the bag. The officer then spotted another plastic bag filled with a similar substance. When asked if it was marijuana, Thompson Jr. shifted the car into drive and sped off.

Officers attempted to stop Thompson Jr., who continued to drive erratically through a Target and Starbucks parking lot. After officer's stopped chasing Thompson Jr. he continued at a high rate of speed eastbound on Bluemound Road --  eventually crashing his vehicle into a second, non-involved vehicle in the 12100 block of Bluemound Rd.

Thompson Jr. fled from officers on foot.

According to the criminal complaint, officers searched the Acura and located nearly 11 ounces of marijuana in several places, including three large mason jars, two small mason jars, and a three-gallon sized bag. Ziploc bags were also found in the vehicle.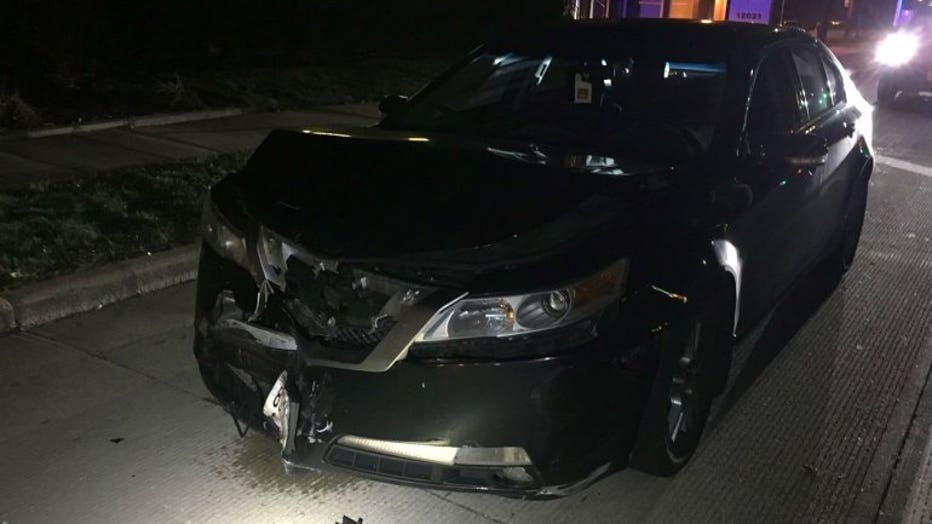 (Courtesy: Elm Grove Police Department)


Thompson Jr. has been charged with the following:


Again, officials say Thompson turned himself in to police on Wednesday, November 29th.