Officers hurt in crash that happened when robbery victims went after suspects


MILWAUKEE -- Two Milwaukee police officers were hurt in a crash following an armed robbery Sunday afternoon, October 15th.

The crash happened near 27th and Burleigh, after an armed robbery near Teutonia and Hope around 1:00 p.m.

Police said two suspects attempted to rob the victims, obtained the victims' property and fled in a vehicle.


Crash at 27th and Burleigh


The victims of the robbery chased the suspects in a vehicle, and as the vehicles entered the intersection of 27th and Burleigh Street, the suspect vehicle, a green Honda, struck another vehicle, which was forced into a Milwaukee police squad car, stopped for a red traffic signal.

All of the vehicles suffered severe damage.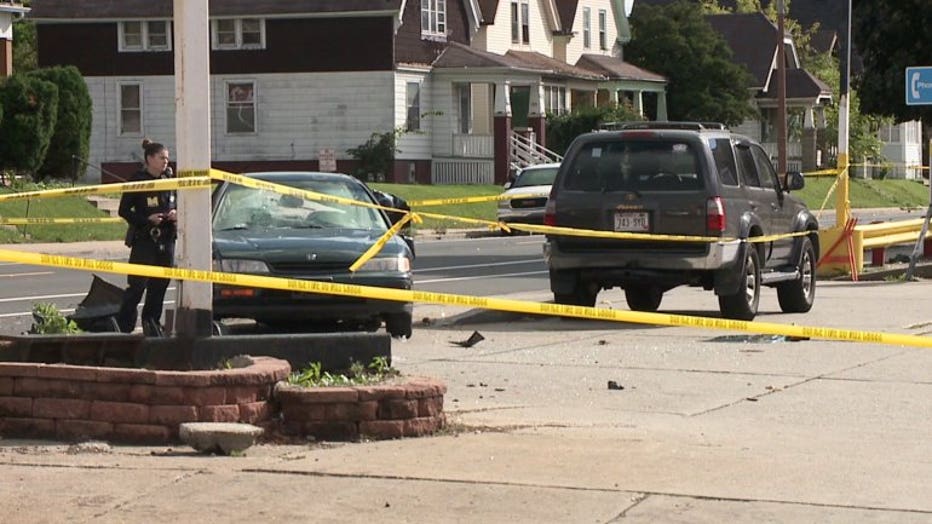 Crash at 27th and Burleigh


The driver of the suspect vehicle fled on foot. He was later arrested.  He faces potential charges of armed robbery, duty upon striking causing injury, and recklessly endangering safety.

The passenger of the suspect vehicle was arrested.  He is a 20-year-old Milwaukee man who is on probation for armed robbery.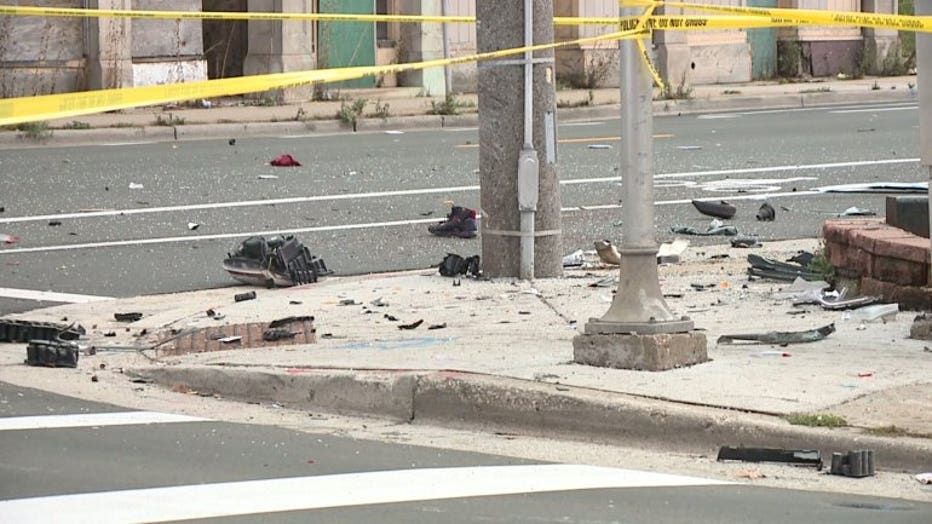 Crash at 27th and Burleigh


Two officers were in the squad and suffered non-life threatening injuries.  They were treated and released from a hospital along with the occupants of the second vehicle.

The investigation is ongoing.