Officers cleared of wrongdoing in death of West Milwaukee man who died after being Tased


MILWAUKEE -- Two West Milwaukee police officers have been cleared by the Milwaukee County District Attorney's Office in the death of a man Tased at least 15 times in May of 2017. That man was Adam Trammell.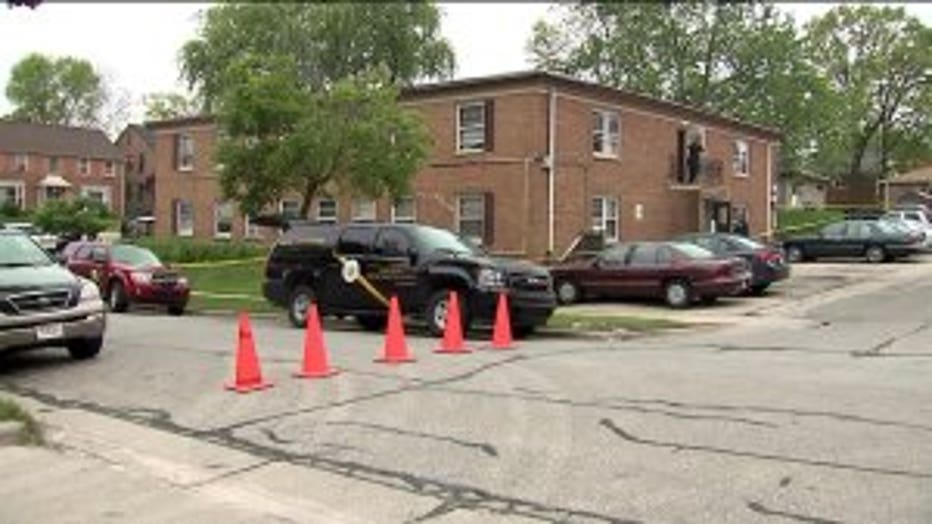 This all unfolded early on May 25, 2017 when police were called to an apartment building at 54th and Greenfield for a report of a person acting erratically. Authorities at the time of the incident said they were responding to a report of a man inside an apartment building, naked, speaking incoherently and flooding his unit.  When officers confronted the man he became combative and a Taser was used. The officers involved are corporal Michael Rohleder and officer Anthony Munoz.

The Greenfield Police Department investigated this incident. A letter to West Milwaukee Police Chief Dennis Nasci from the D.A.'s office says after "reviewing available body camera footage, the Taser reports, talking to medical experts and use of force experts, and reviewing use of force training policies involving the deployment of electronic control devices," there is "no basis to conclusively link Mr. Trammell's death to actions taken by the police officers."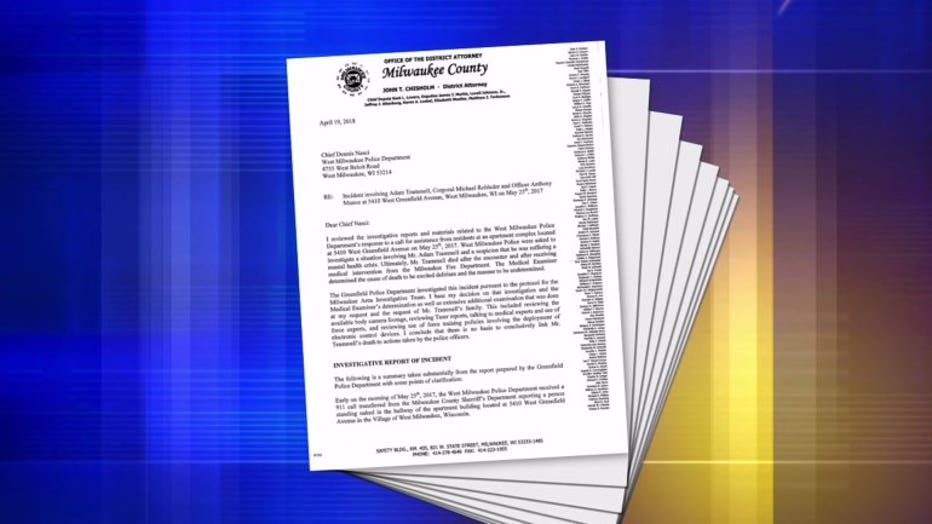 An autopsy for the 22-year-old concluded his cause of death was "excited delirium and the manner of death was undetermined."

The District Attorney says "the officers were confronted with a very complex problem." An attorney for the family of the man who died says this decision is not stopping them from taking further legal action.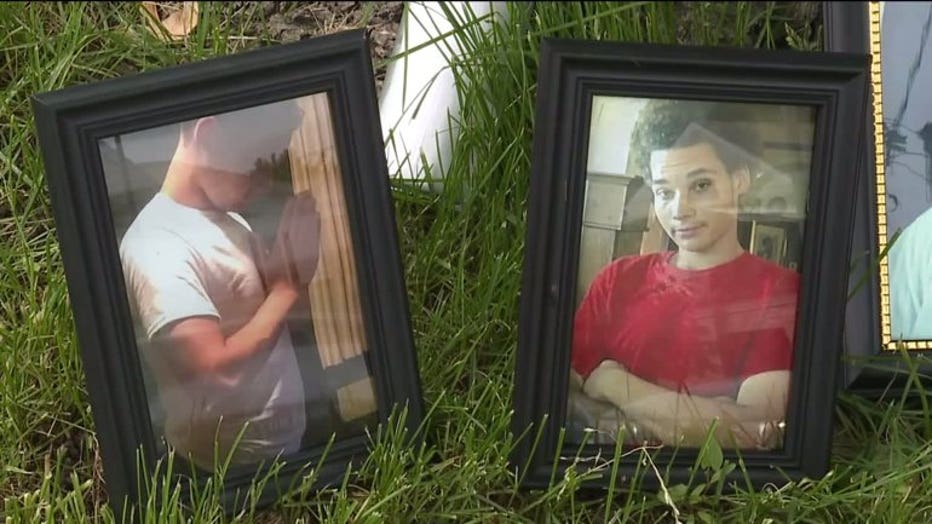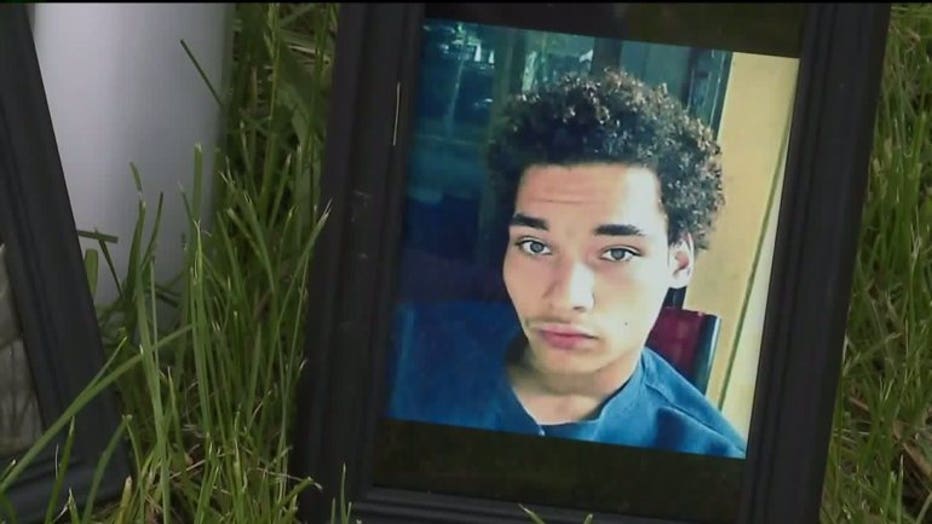 Trammel's family has hired attorney Robin Shellow. She said Trammell was Tased more than 15 times. They plan on filing a civil rights lawsuit against the West Milwaukee Police Department. Out of respect for the family, Shellow declined to do interviews on Friday.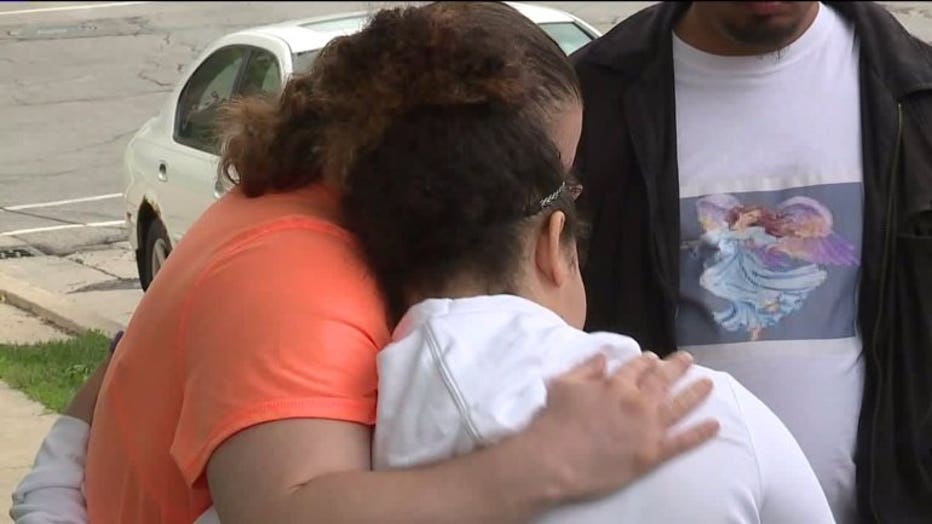 In a statement, the West Milwaukee Police Chief Dennis Nasci said the following:

"Obviously, we're happy that it's done. It took a while. There's a lot of things that needed to be looked at. This was not a shooting type case.

"Our intent was to help this young man. We feel for the family."