Officer Vrtochnick honored at State of the City address


MILWAUKEE -- Milwaukee Police Officer Frank Vrtochnick made his first public appearance Monday since being critically hurt by a hit-and-run driver on Christmas Day.

Officer Vrtochnick was honored during the State of the City address delivered by Milwaukee Mayor Tom Barrett. "On Christmas evening, when most of us were home with our families, Officer Vrtochnick was on duty, and was critically hurt by a hit-and-run driver. You have our appreciation, and our gratitude," Mayor Barrett said during his address Monday.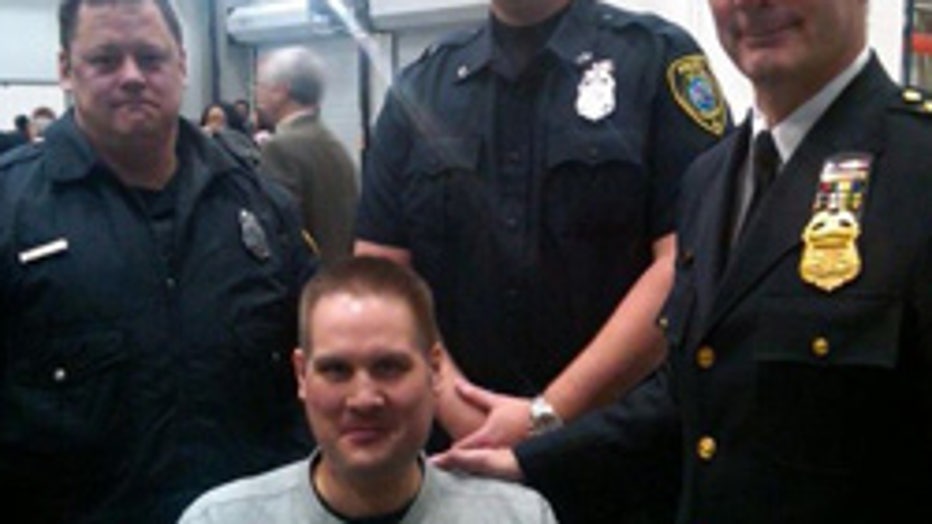 Vrtochnick has some missing teeth and is in a wheelchair. He was overcome with emotion during the ceremony Monday morning.

Milwaukee Police Chief Ed Flynn says Officer Vrtochnick has a long way to go in his recovery, but he is doing much better. He says he's eager to have Vrtochnick back on duty full-time.

Flynn credits his department with coming together that Christmas night to help save Vrtochnick's life. Flynn says Vrtochnick is looking forward to ditching the wheelchair for his squad car seat soon.

There has been no timeline given for Vrtochnick's rehabilitation and recovery.