Milwaukee police officer killed, remembered at volleyball fundraiser
WIND LAKE, Wis. - Most Friday nights, fallen Milwaukee Police Officer Peter Jerving could be found on the volleyball court with a group of friends. This Friday, those friends played in his honor.
At Kelly's Bleachers in Wind Lake, Jerving's teammates, friends, family and members of the Milwaukee Police Department paid tribute to him. It was a night of laughs, hugs and friendly competition. 
"Peter loved sports all around," said MPD's Justin Silkuy.
SIGN UP TODAY: Get daily headlines, breaking news emails from FOX6 News
There was a moment of silence for 34 seconds – Jerving's badge number. He was with MPD for four years, but Silkuy knew him long before.
"I'm going to miss his smile, his smile and jokes were like the biggest thing," Silkuy said. "I have known him for roughly 12 years, we have been playing flag football."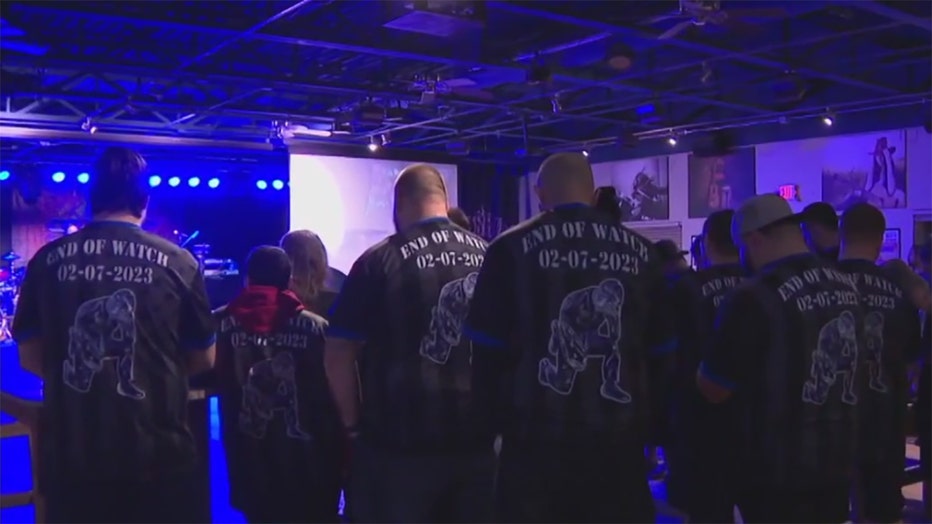 Volleyball fundraiser for Peter Jerving at Kelly's Bleachers in Wind Lake
Jerving was killed after a shootout with a robbery suspect near 14th and Cleveland on Tuesday morning. His partner the force, Jimmy Nowak, was with him at the time. Nowak's wife, Julia, said the partners were inseparable.
"Jimmy and Peter were literally best friends. They did everything together," she said. "(Jimmy's) partner had gone to a different shift, and Peter just got off training, and they said, 'This is your new partner.' First, Jimmy was like, 'No, I'm not being partners with that new guy,' and it was a match made in heaven."
Nowak said the support for Jerving's family, his girlfriend and MPD has spoken volumes.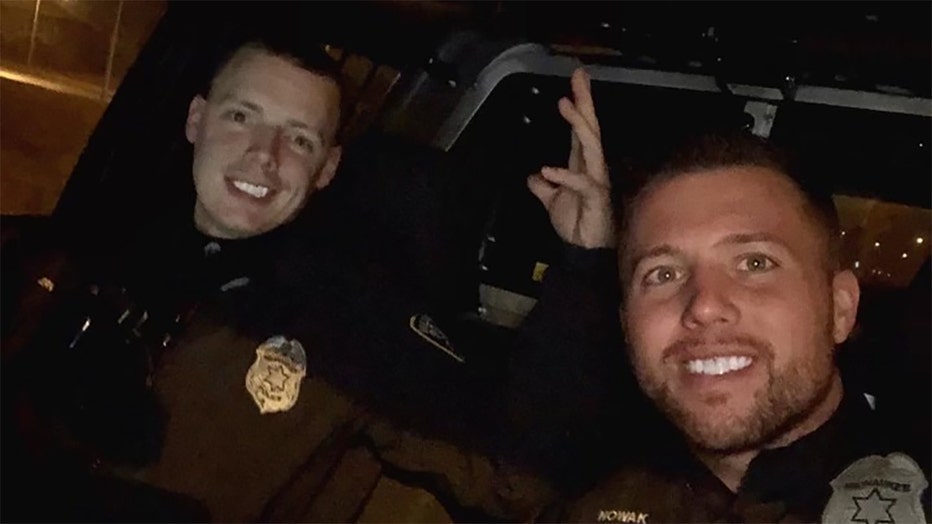 Officers Peter Jerving (L) and Jimmy Nowak (R) (Courtesy: The Nowak Family)
"I printed off hundreds of photos for Peter's funeral this weekend," she said. "I went to pay for the photos, and the cashier at Walgreens was like 'Have a good day', and I was like, 'Here's my credit card,' and he's like 'Nope, have a great day.' That really got me."
Jerving's girlfriend, Megan, was also at the volleyball event but said she is not ready to go on camera yet.
All proceeds from Friday night will be donated to the Jerving family.