Oconomowoc High School opens Saturday for staff, students to reclaim belongings
OCONOMOWOC -- Oconomowoc High School was open from 3 p.m. until 6 p.m. Saturday, March 24, for staff and students to reclaim belongings. This, after both the high school and Oconomowoc Arts Center were evacuated on Thursday, March 22 when dozens of students and staff reported carbon monoxide-like symptoms.

Monitoring equipment at the high school and arts center did detect slightly elevated carbon monoxide (CO) levels in the arts center Friday, March 23, and school and activities were canceled for the day.

According to a message on the Oconomowoc Area School District's website, staff would arrive Saturday prior to students -- to help secure the building. Then, students would be allowed to enter.

Officials asked that students locate their belongings and then exit the building.

In an update, school district officials said air quality monitoring units at OHS and the Oconomowoc Arts Center have been in place since Thursday. Officials were informed on Friday, March 23, that equipment inside the Oconomowoc Arts Center showed slightly raised levels of carbon monoxide. At that time, levels were still below the American Society of Heating, Refrigeration, and Air Conditioning Engineers (ASHRAE) standard of safety.

CO levels were monitored overnight and throughout the day on Saturday, March 24th, and those readings have revealed no abnormal readings either in the arts center or other places throughout the school, officials said.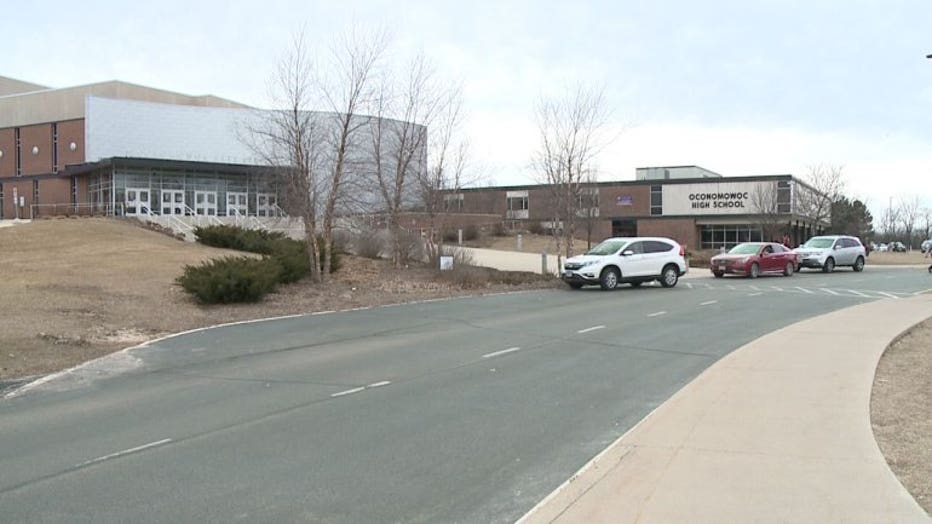 At 11 a.m. on Saturday, the Western Lakes Fire District also inspected the arts center and adjacent spaces and also found no readings of carbon monoxide.

As a result, the district, with the support of the Western Lakes Fire District, believed it safe to allow students and staff into the high school to reclaim their belongings.

On Sunday, March 25, officials will share more information about the planned safe return to school on Monday.