Oconomowoc Fiesta Cancun fire; family, restaurant in need of help
OCONOMOWOC, Wis. - An Oconomowoc restaurant fire Friday morning, March 10 forced families out of their homes. And one of those families told FOX6 News the fire impacted the entire community.
"We were all asleep," said Gabriella Gomez. "I just see smoke billowing from the roof, and I'm like, 'We need to get out of here. Get the kids, let's get out of here."
Fiesta Cancun, the restaurant below Gomez's apartment, was on fire. Gomez, her boyfriend and her two kids made it out safe. No one was hurt in the fire.
SIGN UP TODAY: Get daily headlines, breaking news emails from FOX6 News
"Very scared, where would we stay, would we stay with the kids," Dylan Patterson, Gomez's boyfriend, said.
Since the fire, Gomez and Patterson have stayed at a nearby hotel. Gomez's kids, 8-year-old Paisley and 7-year-old Bryson, are with their dad and grandparents in Hartland.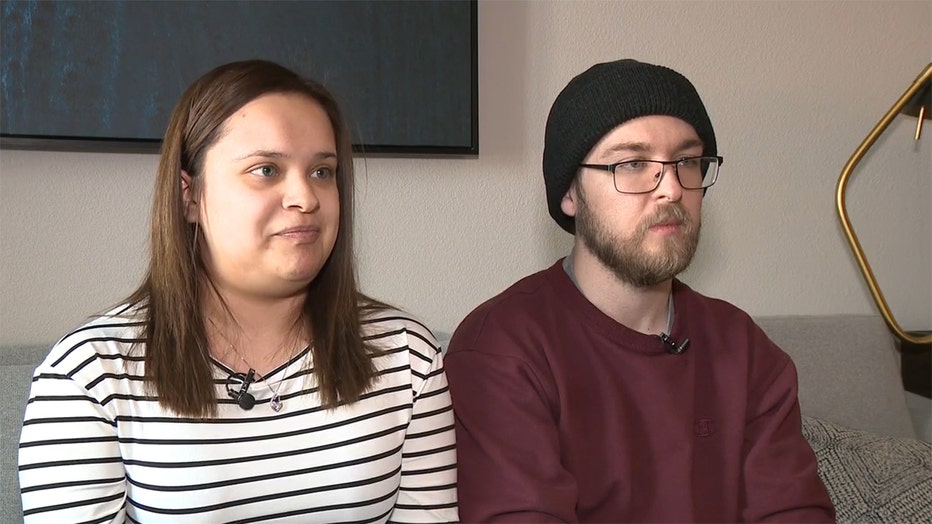 Gabriella Gomez and Dylan Patterson
"(Paisley) doesn't know how to process like exactly what happened, we're trying to explain it to her in the best way possible," said Patterson.
Patterson showed FOX6 pictures of the aftermath. He said everything has a thick layer of soot.
FREE DOWNLOAD: Get breaking news alerts in the FOX6 News app for iOS or Android.
"I tried to go back and clean it with a Clorox wipe, it was not coming off," he said.
A few items were untouched.
"I was able to salvage actually all of the photos that my dad had given me when my grandpa passed away," said Gomez, adding that her grandpa's rosary was OK, too. "Just thanking God."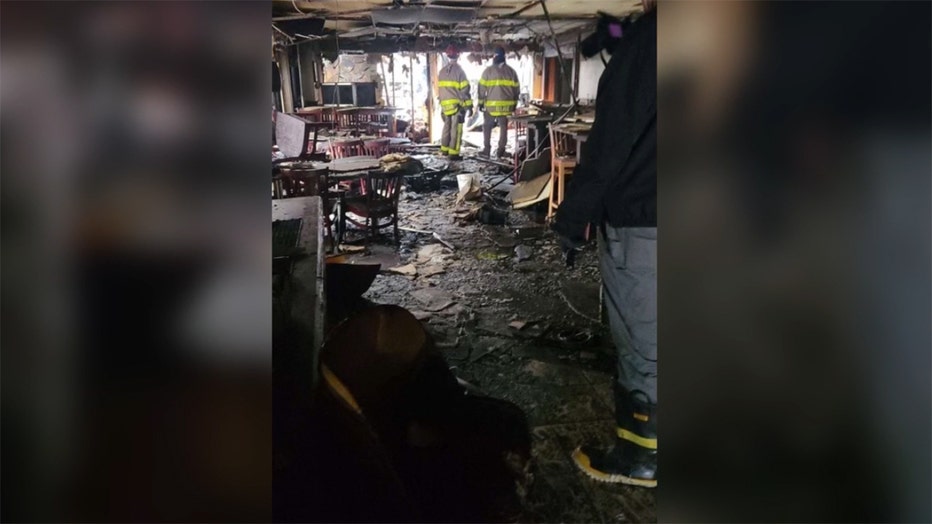 Fire damage at Fiesta Cancun restaurant in Oconomowoc
Western Lakes Fire District is still investigating the cause of the fire. Two GoFundMe online fundraisers were set up – one to help Gomez and her family, the other to help the family-owned Fiesta Cancun restaurant. 
"Their employees have lost their jobs. Anything to them would help a lot," Gomez said. 
"Even kind messages as well are appreciated," said Patterson.