Oak Creek driver killed, two passengers with life-threatening injuries after two-vehicle crash on I-90
SAUK COUNTY -- The Wisconsin State Patrol says an Oak Creek man was killed in a crash that occurred on I-90WB near U.S. 12 on Monday evening, August 24th.

It happened shortly before 6:00 p.m.

State Patrol officials say one person was killed, and two people suffered life-threatening injuries.

One vehicle was headed eastbound when the driver crossed the median for an unknown reason, and traveled east onto the westbound inside shoulder.

The vehicle then lost control, and ended up in a sideways position. It rotated into the travel lanes, and was struck by a second vehicle as that vehicle was attempting to evade the crash by steering onto the shoulder.

That second vehicle came to rest on its side -- off the exit shoulder.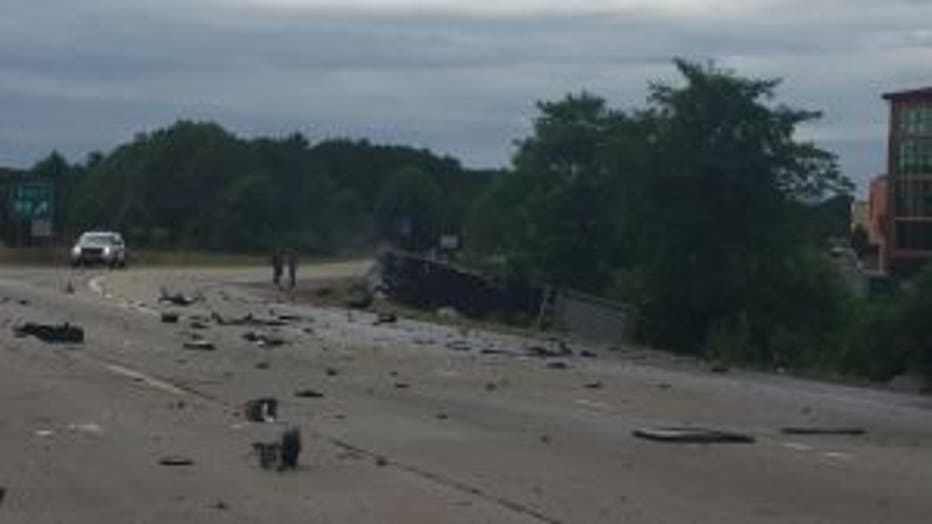 The driver of the first vehicle has been identified as 36-year-old Gary Gritton of Oak Creek. He is in the hospital with life-threatening injuries.

His passenger, a 65-year-old man with the same name, was killed in the crash.

Another passenger, 64-year-old Gail Gritton is in the hospital with life-threatening injuries.

The driver and passenger in the second vehicle were not injured.