"Now I can go to work!" Have a municipal warrant in Milwaukee? Get it lifted -- for FREE!


MILWAUKEE -- They gathered by the thousands. The line wrapped around a building in downtown Milwaukee. It wasn't a job fair or big sale that attracted many. It was the possibility of getting their municipal warrants lifted. It was first come, first served. But this was a pilot program that was so successful that the judges doing it are staying late Wednesday, November 2nd (until 6:30 p.m.) to take care of all the people.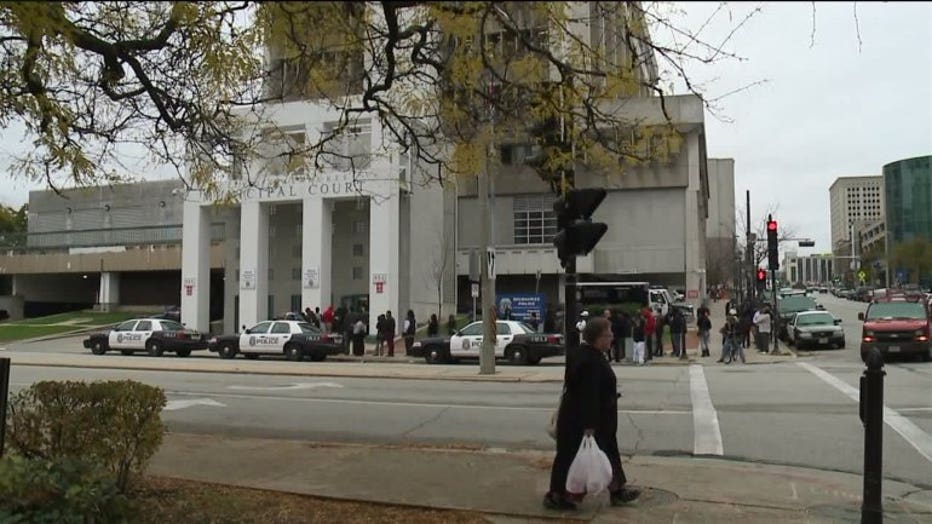 Line outside City of Milwaukee Municipal Court


People with all kinds of reasons for having outstanding municipal warrants came to the City of Milwaukee's Municipal Court on Wednesday for walk-in help. Some who came had unpaid tickets, revoked licenses or suspended licenses.

The deal offered for many -- a payment plan for the fines and immediate reinstatement of their driver's license or car registration suspension.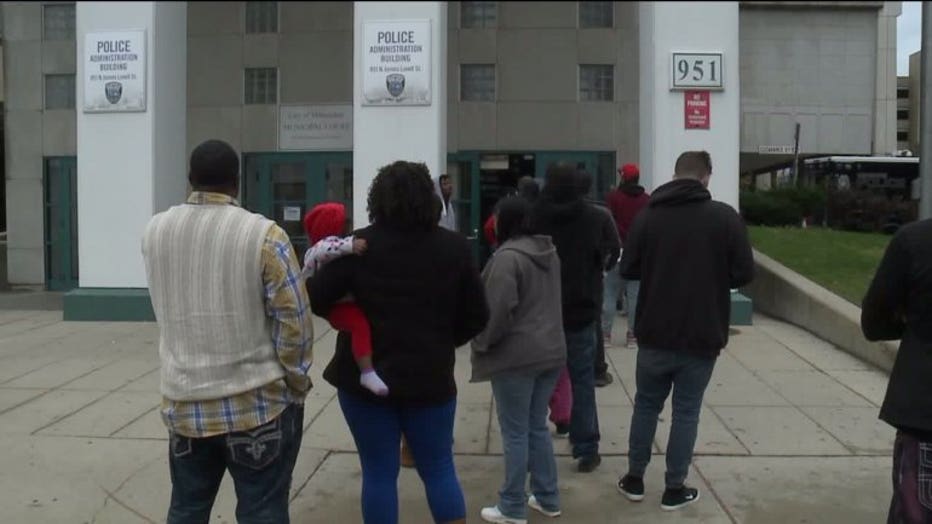 Line outside City of Milwaukee Municipal Court


Altjuan Jeter, for example, wants to be a truck driver -- and needed to get his driver's license back.

"There's a lot of things going on in this city that's very bad. A lot of sadness. A lot of people losing people, and this right here gives people a chance to be human again. If I get pulled over, I'm not going to make it to that job or I'm going to jail just over some tickets. I get my license back and reinstated. Now I can go to work. That's all that matters," Jeter said.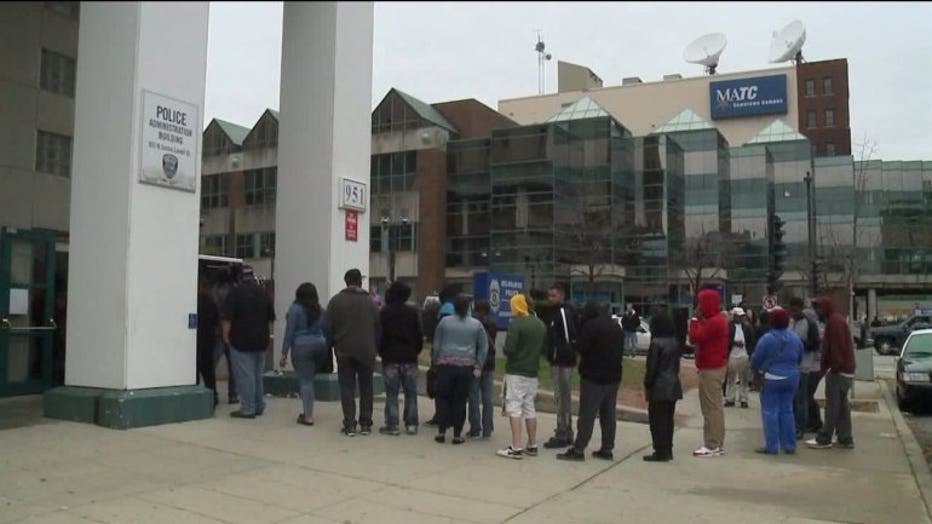 Line outside City of Milwaukee Municipal Court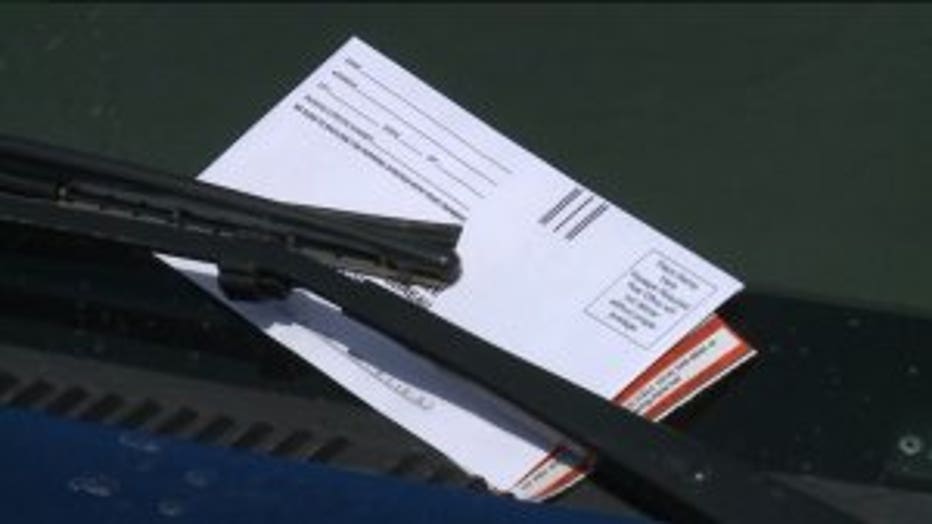 The below situations apply in this case:


The only exception is in cases where folks have building or zoning code violations -- and determinations will be made on a case-by-case basis in these situations.

All of this is an effort to get people off the hook so they can drive to jobs or obtain employment.

Everyone who showed up on the first day of this pilot program had different stories.

"A municipal citation around 2009 -- and as a result, I was denied consideration for employment," said Kenneth King, who came to talk to a judge.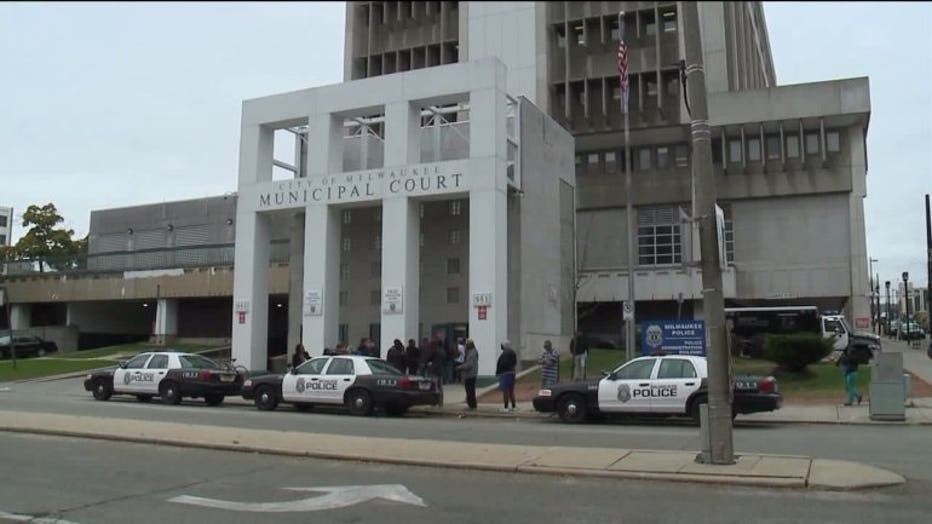 Line outside City of Milwaukee Municipal Court


There are an estimated 100,000 warrants in Milwaukee for unpaid fines. On Wednesday, November 2nd, several thousand were taken care of.

Municipal court judges Derek Mosely, Phillip Chavez and Valarie Hill stressed that no one will be arrested.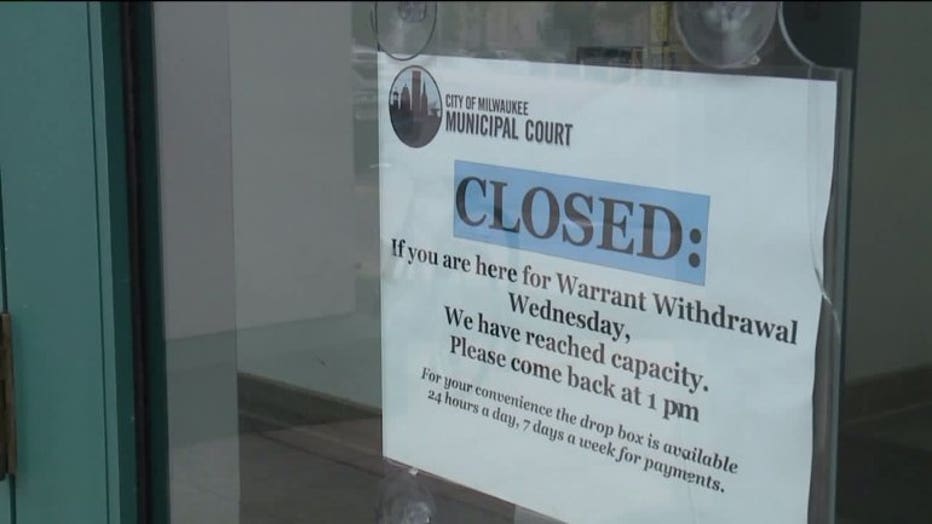 This program will take place on the first THREE WEDNESDAYS of November -- November 2nd, November 9th and November 16th. Hours are: 8:30 a.m. until 11:30 a.m. -- and 1:30 p.m. until 5:30 p.m. All that's required is that you show up in Municipal Court.

Milwaukee Alderman Khalif Rainey issued this statement on this program:

Starting (Wednesday, November 2nd), the Milwaukee Municipal Court will be holding special walk-in sessions to lift outstanding warrants on the first three Wednesdays of this month.

There are more than 100,000 outstanding municipal warrants in the City of Milwaukee, and the subjects of these warrants face the threat of arrest, loss of their driver's license, debt from paying tickets or even unemployment because of their status.

The Municipal Court judges have set aside November 2, November 9 and November 16 specifically to release the warrants and work with citizens to set up a payment plan or provide an extension to pay off their debt to the city.

"People can rack up fines with the city through all kinds of relatively innocent mistakes," Alderman Rainey said. "But the problem gets much worse when they fail to pay their fines in a timely manner, and the judges are forced to issue a warrant. Our municipal court judges would much rather work with citizens to resolve their issues than have them arrested, and I would urge anyone with outstanding warrants to take advantage of this unique walk-in opportunity to have your municipal court issues resolved."

The special walk-in warrant withdrawal hours will run from 8:30 to 11:30 a.m. and 1:30 to 5:30 p.m. on the Wednesdays listed above. Cases will be taken on a first-come, first-served basis, and numbers will be limited to 100 people in the morning and 130 people in the afternoon sessions. Everyone must arrive at least 15 minutes before the end of the session to provide enough time to check in for court.

CLICK HERE to learn more.