"Nothing was suspicious at all:" Con man scams strangers, says he's stranded & gets away with cash


WATERFORD -- Preying on the kindness of strangers. A man has pocketed hundreds of dollars from people who think he's stranded far from home with no money or gas. But it turns out, he's the one taking them for a ride.

It was an unusual but heartfelt request from a man walking into Rebecca Palmer's salon earlier this week.

"He was having car trouble and wasn't from the area," said Palmer.

Palmer says the man asked to use the business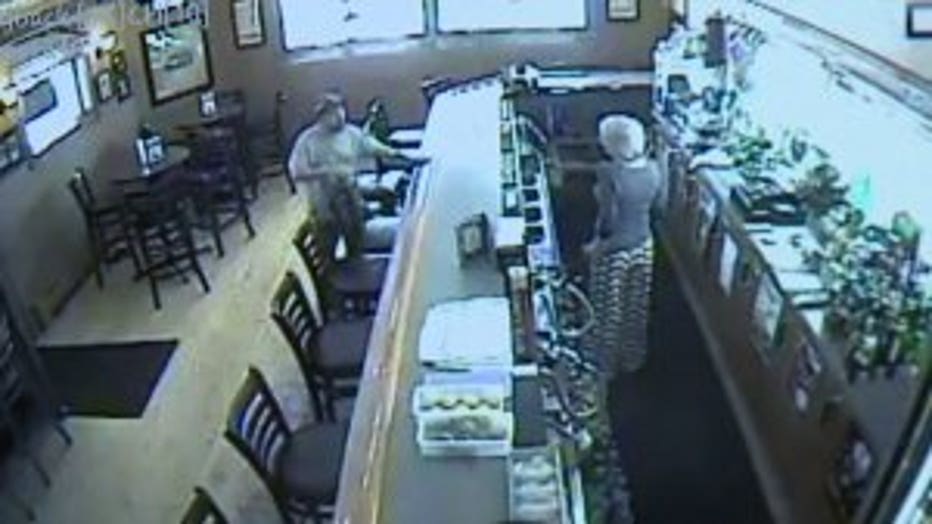 ' phone to call his family in La Crosse. He was stuck in Waterford with no money, no gas and no cell phone.

"I felt nothing was suspicious at all. If I did, I wouldn't have helped him out," Palmer said.

She listened as the man phoned his wife, and it sounded like it was going to take hours for her to drive down and pick him up -- so Palmer offered him cash.

"$20 wasn't going to get him home, so I gave him $40," Palmer said.

But soon after, the hairstylist realized his story wasn't cut and dry.

"Ten minutes after he left, another stylist walked in and I happened to mention it to him. His mouth dropped. He pulled out his cell phone. His girlfriend works at a bar called Lucky Mojo's and the same thing had happened to her on Monday," said Palmer.

Surveillance video shows the man in action in a bar up the street. It's one of three other locations that Palmer knows was hit.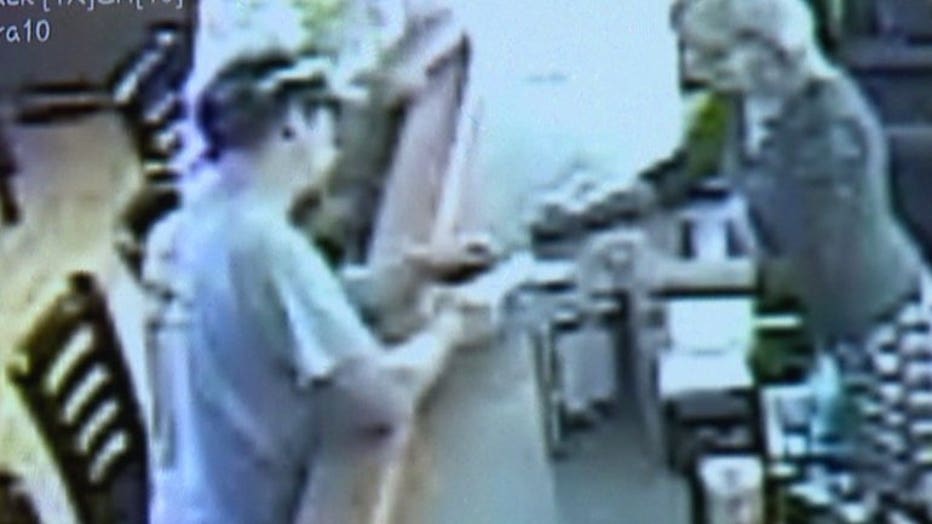 "The same description. The same story," said Palmer.

In each case, the man asks to use the phone, argues with his wife and realizes he'll be stranded 200 miles from home.

"I had a pit in my stomach! I was so mad that I was taken," said Palmer.

All of the con man's victims were women -- and Palmer figures his collective haul was close to $200. You can even see a bartender fork over cash in the surveillance footage, and shake the man's hand.

To make matters worse, all the victims later checked their phone records.

"He had only hit six digits on the phone. His argument on the phone with himself was really good," said Palmer.

The suspect, as described by Palmer, is a white male, age 28-30, about 150 lbs, 5'7". He has a nicely trimmed goatee. He was last seen wearing a navy blue shirt, jeans and a baseball cap.

Palmer filed a report with the Racine County Sheriff's Office on Wednesday, June 17th. So far, she hasn't heard back.