"Nothing that isn't cement isn't left:" Parishoners in Hales Corners look to help sister parish in Haiti after hurricane


HALES CORNERS -- A parish in Hales Corners is working to bring relief to victims of Hurricane Matthew in Haiti.

St. Mary's Catholic Faith Community will host a community meeting Monday night, October 10th to discuss the details.

St. Mary's sister parish in Haiti was in the path of the storm, and they lost contact with them last week.

Now, those in Hales Corners have learned Hurricane Matthew's winds left little standing in the village.

"Our village, nothing that isn't cement is left. There are no trees. There's no livestock. There's no clean water. The only places of respite are the buildings that are cement," Pam Lownik said.

The National Hurricane Center said on Sunday Matthew is no longer a hurricane and is now considered a post-tropical cyclone. Despite its new title, it was still packing maximum sustained winds of 75 mph (120 kph) -- the same as a Category 1 hurricane, forecasters said.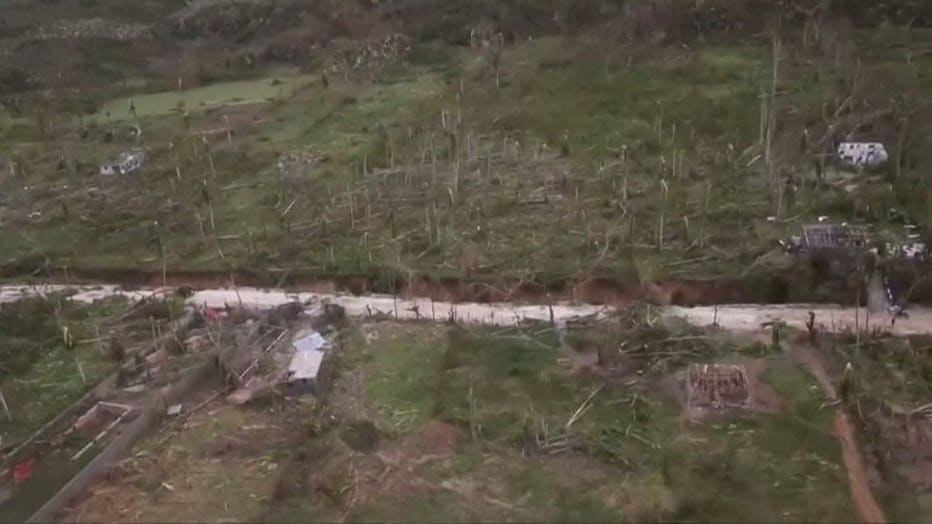 Haiti after Hurricane Matthew