"Not in my backyard:" Residents push back against cell towers as industry moves toward '5G'


MENOMONEE FALLS -- You want the best cell phone coverage, but you don't want a giant tower in your backyard? A small-sized alternative may be coming soon to a street corner near you.

Wireless companies want to install hundreds of new antennas in southeastern Wisconsin as part of the build-up to so-called '5G' technology. But how quickly the 5th generation of wireless tech gets to Wisconsin could hinge on a controversial bill that affects cell phone towers of every size.

At the corner of Appleton Avenue and Lilly Road in Menomonee Falls, Penney Waggoner lives in a quiet, old house surrounded by flowers and trees.

"A touch of nature feeds the human spirit," she said. "A steel tower does not."

Across the street is a vacant lot where US Cellular recently applied to build a 120-foot tower.

"It doesn't belong in a residential neighborhood," Waggoner said.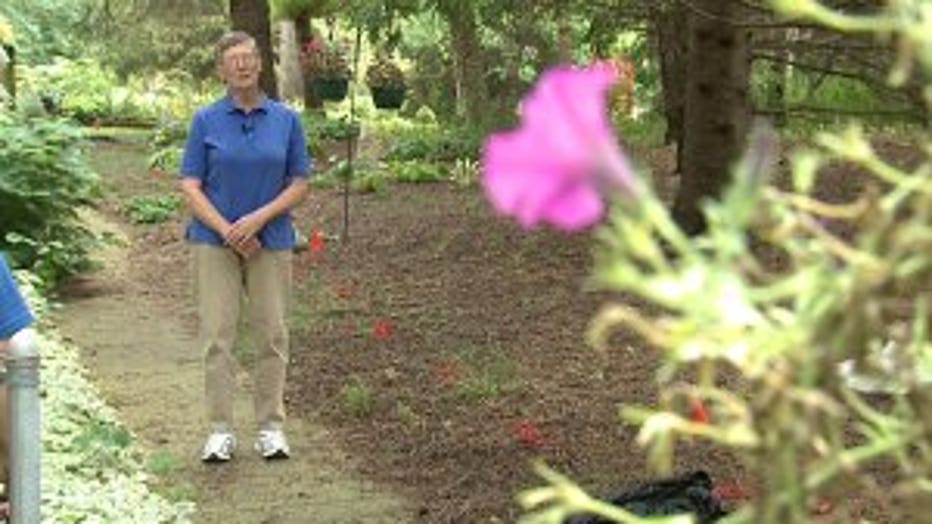 Penney Waggoner launched a campaign to block construction of a 12-story cell tower on residential land across from her home.


Menomonee Falls already has 11 other cellular towers, but this was to be the first on land zoned for single family housing. The moment Waggoner heard about the plan, she launched a campaign to stop it.

"No one wants a cell tower in their backyard," she told the village plan commission at a public hearing back in August. Waggoner and dozens of her neighbors packed, standing-room-only, into a sizeable village hall chamber. Many of them stood up to explain why they object to the 12-story structure.

"This would obviously be a complete eyesore," one said.

"My main concern is the property values," offered another.

"There is research out there as far as the health risks," claimed a third.

Because of a recent change in state law, there's actually very little a city, town or village can do to restrict the placement of cellular towers, but that hasn't stopped residents across Wisconsin from trying.

More than 200,000 cell towers already blanket the United States. And consumer demand for data is driving the need for more. But from Brookfield to Greendale and Mequon to Waukesha, residents have pushed back - often successfully - at plans to build new towers near their homes.

"Everybody says we need faster, better coverage, but not in my backyard," said State Representative Mike Kuglitsch.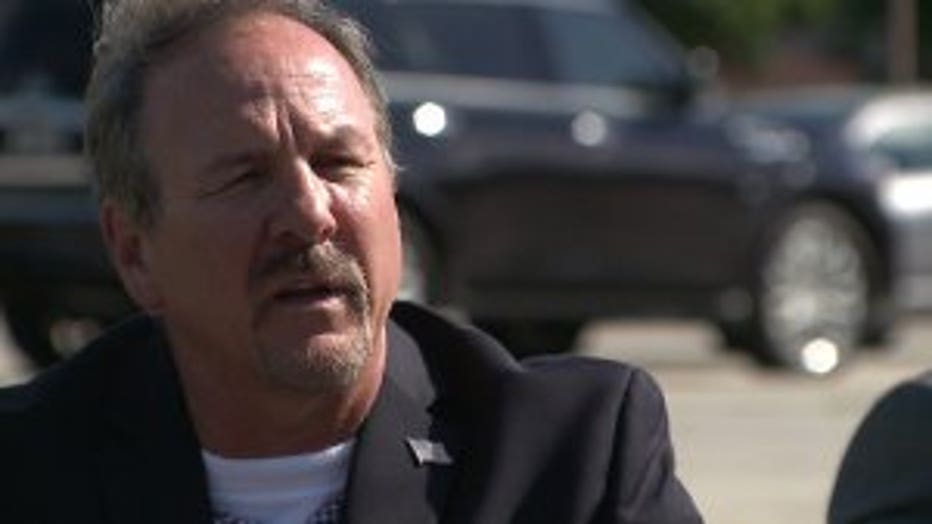 State Assemblyman Mike Kuglitsch, A New Berlin Republican, is sponsoring a bill that would clear a regulatory path for installation of 'small cell' antennas.


He's a New Berlin Republican who says the future of wireless tech is not 12 stories above the ground. Instead, he says, the wireless industry is thinking small.

"The beauty of the 'small cell' is that it will offload that demand for more large towers," he said.

So-called 'small cell' antennas -- often no more than 12 to 24 inches tall -- will form the backbone of the next generation of wireless tech, known as 5G.

"I think it's imperative that we are one of the proactive leaders in the Midwest," Kuglitsch said.

Much like 2G brought us text messaging, 3G made it possible to surf the internet from our phones, and 4G gave us streaming video, 5G promises to up the ante again. The dense network of small antennas will connect an ever-growing assortment of wireless devices and offer data speeds so fast you could download a high definition movie in a matter of seconds. One day, it could even support self-driving cars.

To make 5G work, however, the wireless industry will need to build an entirely new network of antennas unlike anything we've seen before.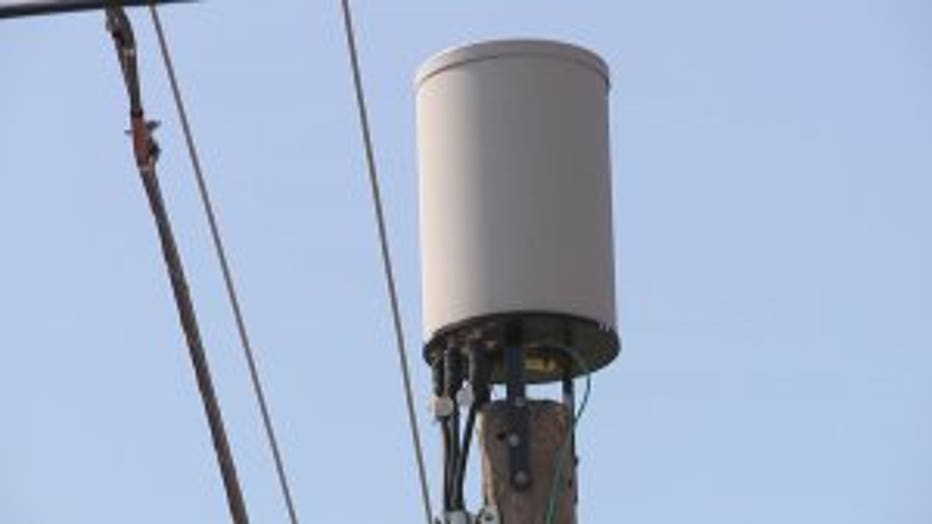 Small cell antennas are designed to be placed on power poles, street lights and traffic signals.


Instead of sky-scraping towers that cover vast swaths of territory, 5G will rely on clusters of small antennas attached to utility poles, street lights and traffic signals. And wireless companies are already preparing to deploy hundreds them in the city of Milwaukee.

But even small antennas face big hurdles.

Earlier this year, the Wisconsin State Assembly passed a bill, AB 348, that would pave the way for small cells by strictly limiting how much cities, towns and villages can charge to place antennas on public poles.

City of Milwaukee lobbyist Brenda Wood says taxpayers would pay the price.

"It basically negates the contracts that we negotiated in good faith," Wood said.

Under contracts it negotiated before the small cell bill, Milwaukee is currently charging wireless companies more than $1,800 dollars per year, per pole, to rent space in the public right-of-way. Representative Kuglitsch's bill would cap that fee at $100. That's a 95-percent reduction.

"The fees specified in the bill simply aren't enough," said Karen Dettmer, Public Works Coordination Manager for the city.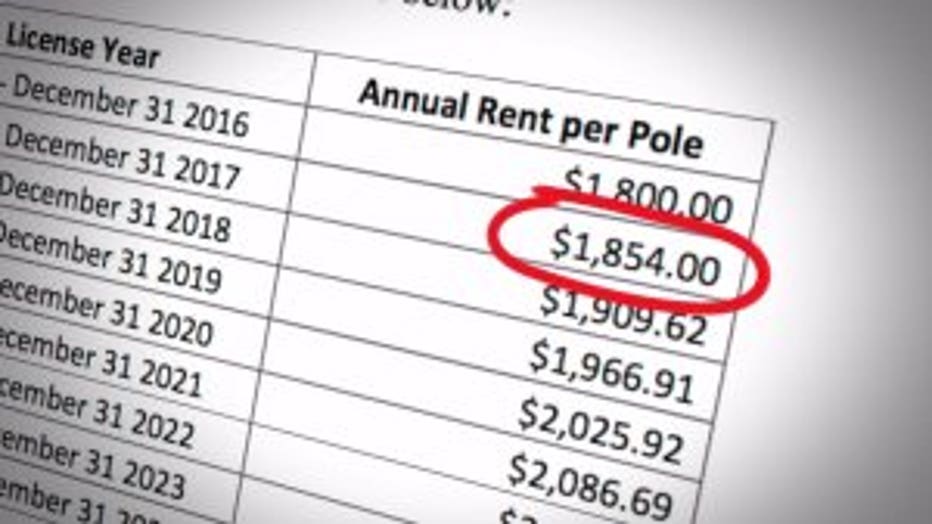 The city of Milwaukee is currently charging more than $1800 per pole for small cell antenna placement. AB 348 would limit cities to charging $100 per pole.


Dettmer says it costs far more than $100 to scout out safe and appropriate locations for small cell antennas that don't interfere with existing infrastructure.

"Taxpayers will be subsidizing construction of the network for these for-profit wireless providers," she told a State Assembly committee earlier this year.

Kuglitsch admits it's a significant difference in cost, but he warns that if Wisconsin does not streamline the small cell process, neighboring states could get a

jump on Wisconsin in the race to 5G.

"We should allow innovative, emerging technologies to prosper in this state."

While his bill makes it easier to install small cell antennas, it does place limitations on where large ones can go, by requiring that large towers be "setback" from the edge of a property a distance equal to the height of the tower. On most residential properties, that would mean there is not room for a 12-story cell tower.

Back in Menomonee Falls, that would be a deal-breaker.

"They don't need to invade residential areas for people to have good reception," Waggoner said.

After the crush of public opposition to a tower at Appleton and Lilly, US Cellular withdrew its application last month. Instead, the company worked out a deal to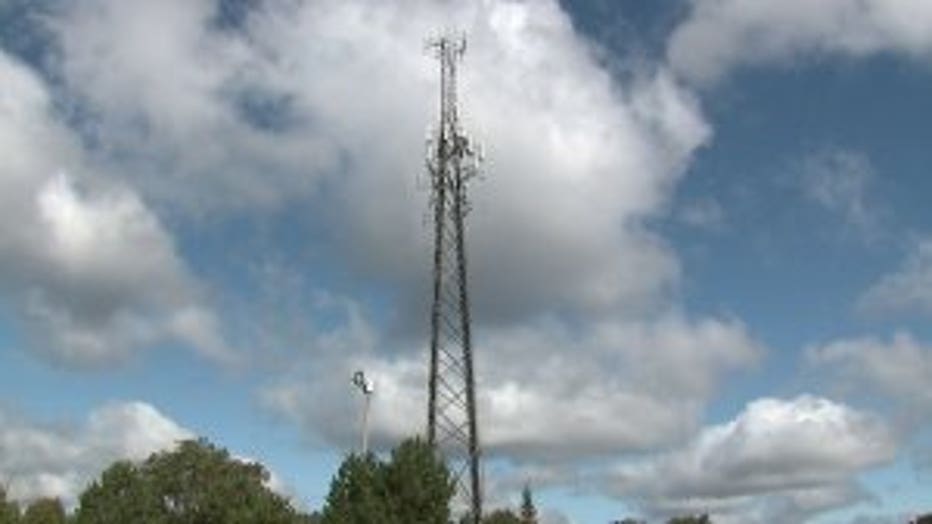 AB 348 would also limit where large towers can go, allowing cities to require a 'setback' equal to the height of the tower.


put one elsewhere in the village. But this surely won't be the last battle over cell phone antennas in Wisconsin - large or small - as long as the consumer appetite for wireless data continues to grow.

"There's probably gonna be a 6G," Kuglitsch said.

His bill passed the state assembly, but has yet to be debated in the Senate.

In a statement to FOX 6 News, US Cellular says it supports the small cell legislation  that would "streamline the permitting process" for installation of new antennas. As for large towers, the company says it takes several things into consideration when placing a tower, including terrain, aesthetics and community feedback. Ultimately, they say, they want to put towers in spots that provide customers with the best wireless connection.

Here is the full statement from US Cellular:

Menomonee Falls Tower

At U.S. Cellular, our top priority is to provide a great wireless experience for our customers through a high-quality network that keeps them connected to the people and information important to them. When exploring prospective locations for cell towers, we take several things into consideration, including terrain, aesthetics and community feedback, and ultimately, we want to place our towers in spots that provide our customers with the best wireless connection.

 Earlier this year, we identified the need for a new tower in Menomonee Falls, and we are moving forward with a lease with the Village for a site at Fire Station #3. We have withdrawn our zoning application for the site at Appleton Rd. and Lilly Ave. 

 Small Cells

U.S. Cellular supports the legislation to streamline the permitting process for small cell applications, as we believe it will enhance wireless networks in Wisconsin where it is needed most. We encourage you to reach out to the Cellular Telecommunications Industry Association (CTIA) for further information regarding small cell technology.