Not guilty pleas from 2 of 3 accused in shots fired incident, hit-and-run involving MPD detectives
MILWAUKEE -- Three Milwaukee men charged in connection with a hit-and-run crash and shots fired incident that involved two MPD detectives on December 5th in downtown Milwaukee were in court Monday, December 18th for their preliminary hearings.

The accused are 21-year-old Juan Garcia, 22-year-old Ramone Garcia and 21-year-old Kristopher Weah.

Juan Garcia is facing:


Ramone Garcia is facing:


Kristopher Weah is facing: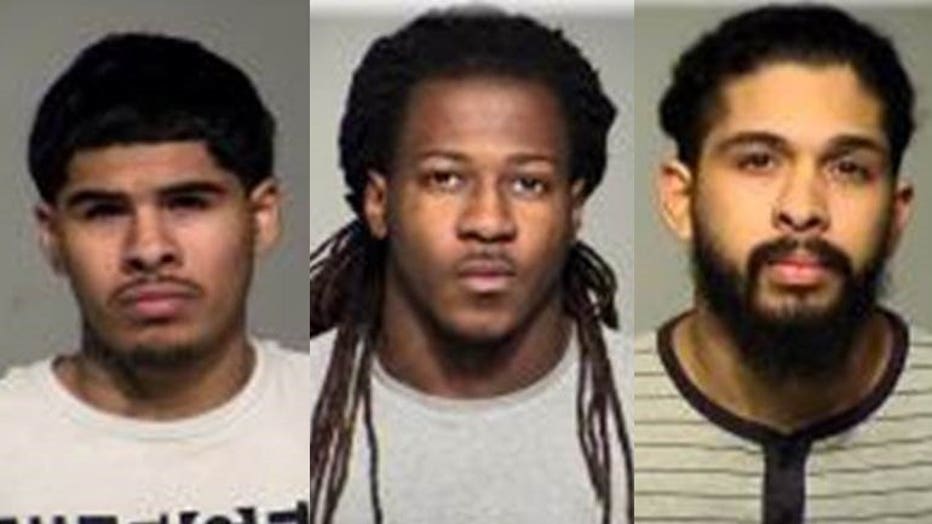 Juan Garcia, Kristopher Weah, Ramon Garcia


In court on Monday, Juan Garcia waived his preliminary hearing, and probable cause was found for further proceedings. He pleaded not guilty, and a scheduling conference and bail/bond hearing was set for January 10th.

Ramone Garcia also waived his preliminary hearing and was bound over for trial. He also pleaded not guilty. He will be in court January 10th for a scheduling conference and bail/bond hearing.

Kristopher Weah's preliminary hearing was adjourned as court officials work out a public defender. The prelim was set for December 21st.

According to the criminal complaint, two MPD detectives were traveling northbound on N. James Lovell Street around 3:20 a.m. when two vehicles drove west through the intersection at the same time in both of lanes of W. Wisconsin Avenue.

The vehicle being driven the wrong way struck the detective's squad, lost control and slammed right into Stein's Jewelers & Loan. The driver of that crashed vehicle, later identified as Kristopher Weah,  got out and hopped into the second vehicle. As they zoomed away, one of the suspects, later identified as Juan Garcia, fired shots at detectives and struck the unmarked squad car.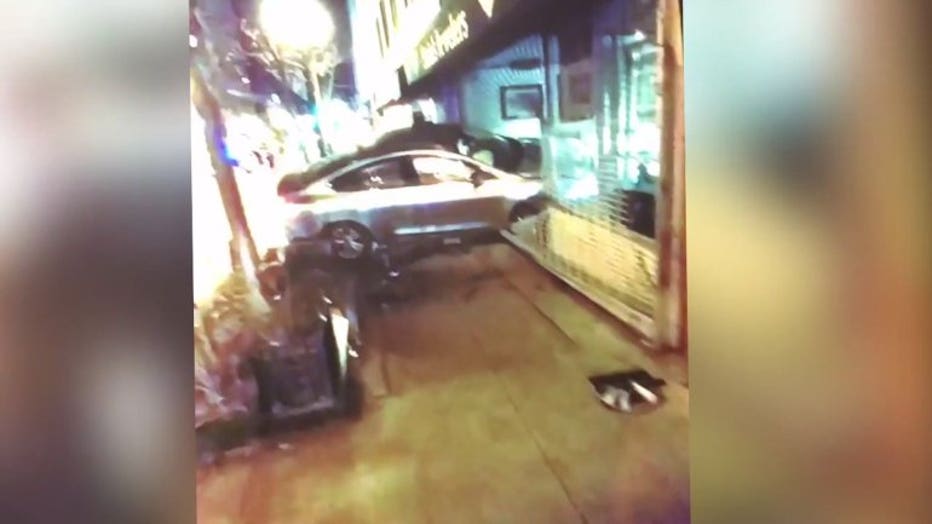 The detective driving the unmarked squad stated that as the second car drove away after picking up Weah, he heard "three or four gunshots," later observing that his squad car had been struck on the front passenger side.

According to the criminal complaint, Kristopher Weah admitted to detectives that he had been drinking, and began drag racing early Tuesday morning, December 5th on Wisconsin Avenue -- and hit a vehicle. Weah admitted that he then got into the car he had been racing against and fled the scene.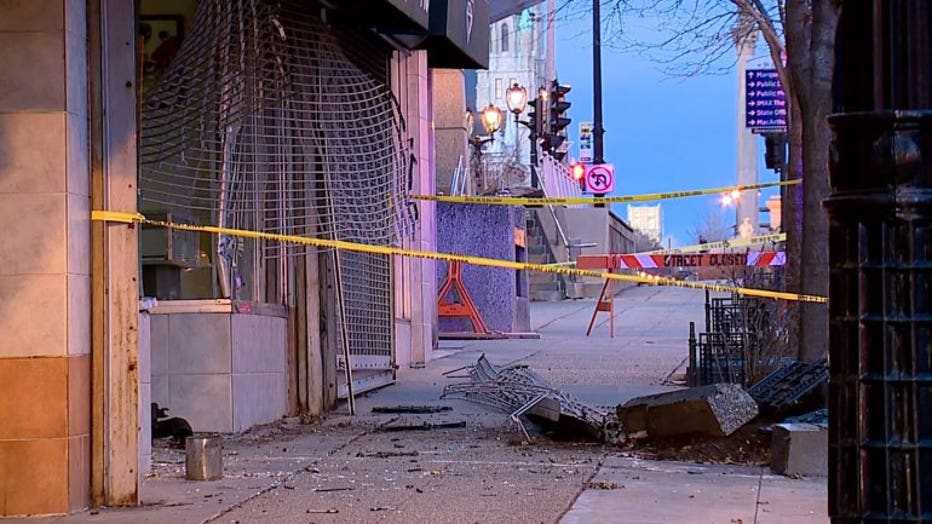 The complaint alleges that Weah further stated that another occupant of that vehicle fired a pistol at the police as they fled. Weah stated that the crash occurred because he was racing and could not stop in time when the stop light turned red.

The complaint indicates that Ramone Garcia admitted that he was driving the second vehicle, and that Juan Garcia was his passenger. He told investigators that they were racing "K" at a high rate of speed. Ramone Garcia stated that he saw a car ahead crossing the intersection, that he passed behind the car and that "K" passed in front of it, but crashed. Ramone states that he made a u-turn to check on "K", and that "K" got into his vehicle and they fled the scene.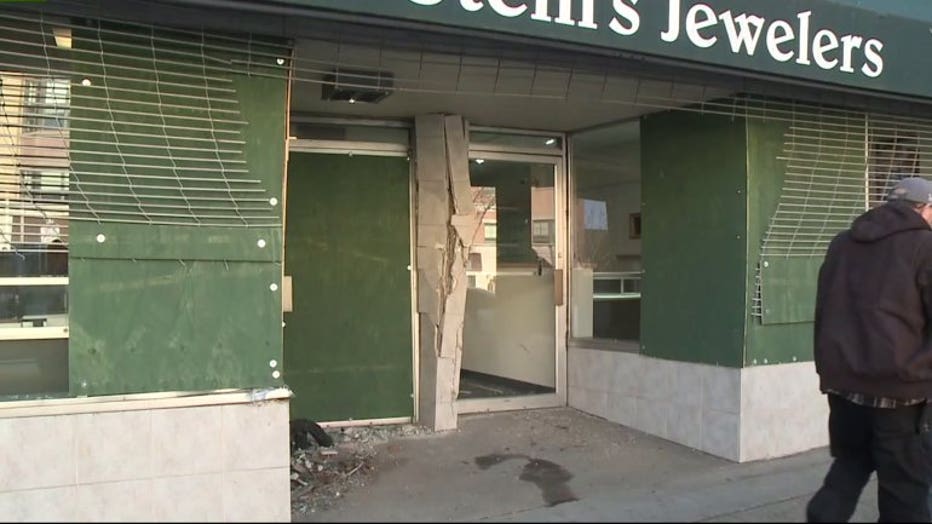 According to the complaint, Juan Garcia told detectives that after they picked up Weah he (Juan) saw a man in the road with a gun, so he "freaked out," grabbed his gun and shot in the direction of the man with the gun because he was scared.

The two MPD detectives involved have been identified as a 39-year-old man with 14 years of service and a 43-year-old man with 10 years of service.

The 43-year-old detective was transported to a hospital for minor injuries suffered in the crash and was treated and released. The other detective was not injured.




FOX6 News spoke with one of the owners of Stein's Jewelers & Loan after charges were filed.

"Less than 48 hours away from opening," Robert Pack said on December 11th.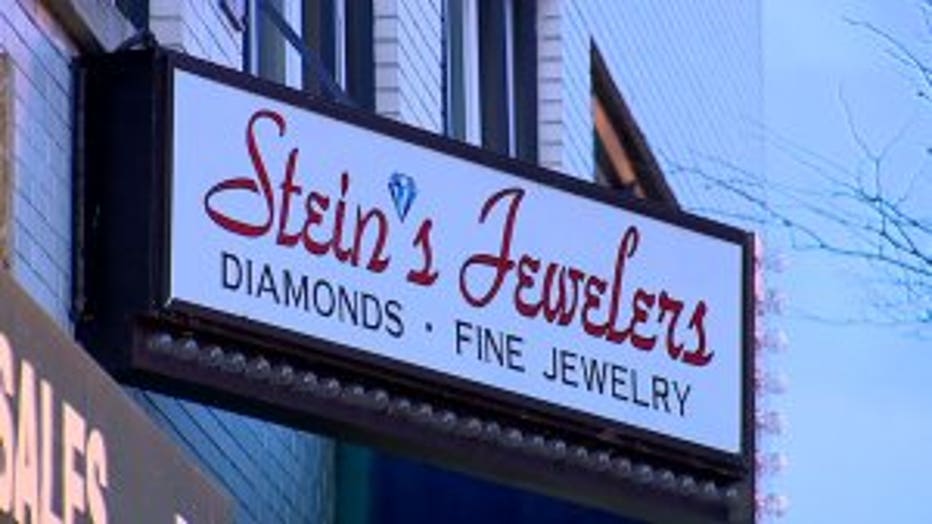 The store was closed for months prior to the incident, and they were planning to reopen the week it happened.

"Phone started going off at 6:00 the next morning. Things got crazy, and we got lucky," Pack said of the incident.

The building suffered more than $30,000 in damage, and reopened December 15th.

"I'm glad that the officer that they took a couple shots at was not hurt in any way. That is first and foremost," Pack said. "The community has really been rallying around us to make sure that we do a lot of business."