North side neighborhood holds block party in an effort to solve Milwaukee's struggling crime rates


MILWAUKEE -- There is an outcry to stop the violence. Milwaukee police are looking for partners to help squash crime. Helping in the effort may be as easy as going to a local block party.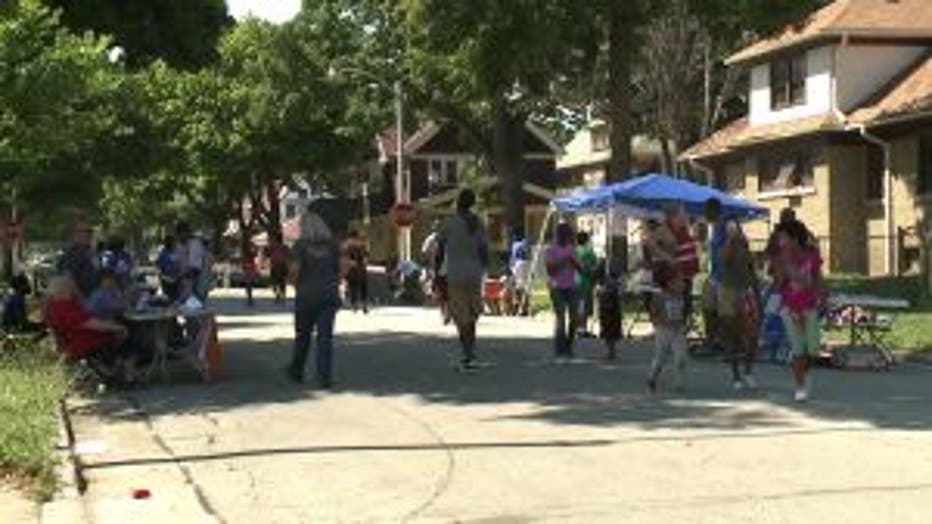 The gathering on Saturday, August 22nd is a direct response to Milwaukee's violent summer, as more than 100 homicides have been reported to date.

Police and church groups are hoping events like a block party will help reduce the chances of violence.

It is the kind of scene you would expect on a Saturday afternoon in August. Neighbors enjoying each other's company and the weather, nothing more than people enjoying life.

"We can actually help solve some of the issues within the city," said Brian McKee, City of Light Church.

But unfortunately, violence has taken away a lot from families this summer. On Friday, Milwaukee police responded to the city's 100th homicide. A day later, Milwaukee Police Department District 7 wanted to help at least one neighborhood have part if its summer back.

"Coming together to talk about some of the concerns in the neighborhood and come up with strategies and solutions to deal with the problems," said Milwaukee Police Department Captain, Jutiki Jackson.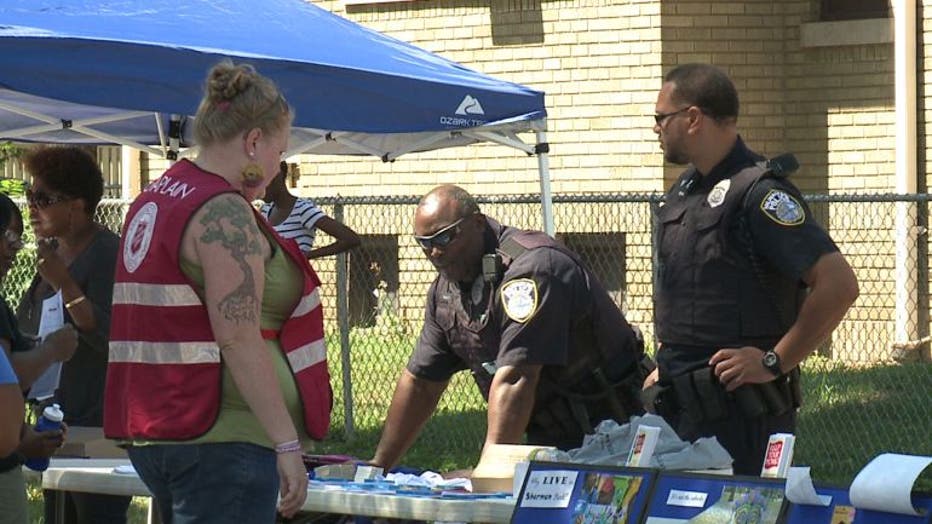 Nearby congregations worked with police to make it happen.

"This is a collaborative event of about 20 organizations that come together in the city to provide resources and family and community for the residents," said McKee.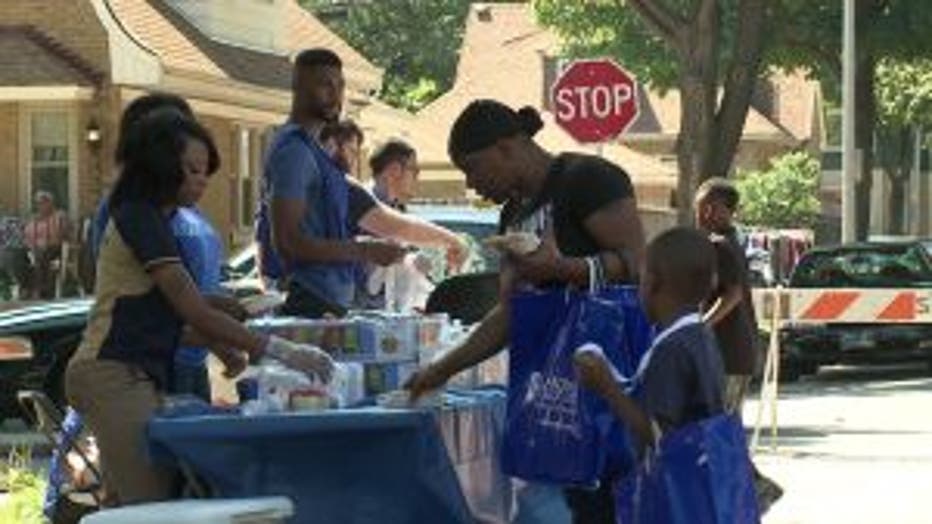 It might not look like anything special, but being able to safely enjoy a summer day isn't always a luxury on the north side.

"Encourage neighbors to talk with each other, develop and create block watches and neighborhood watches -- that goes a long way to help reduce some of the crime that's occurring," said Captain Jackson.

This one event can't solve all the city's problems, but if it catches on...

"We need more hands, we need more hearts to help strengthen cities," said McKee.

It could become the party that never ends -- one where violence is never invited.

Captain Jackson with Milwaukee police says officers need the help of neighborhood watches to identify problem people and homes, using the block party as a way to build better communication between police and residents.