North Shore fire officials release body camera, dashcam video from Bayside apartment fire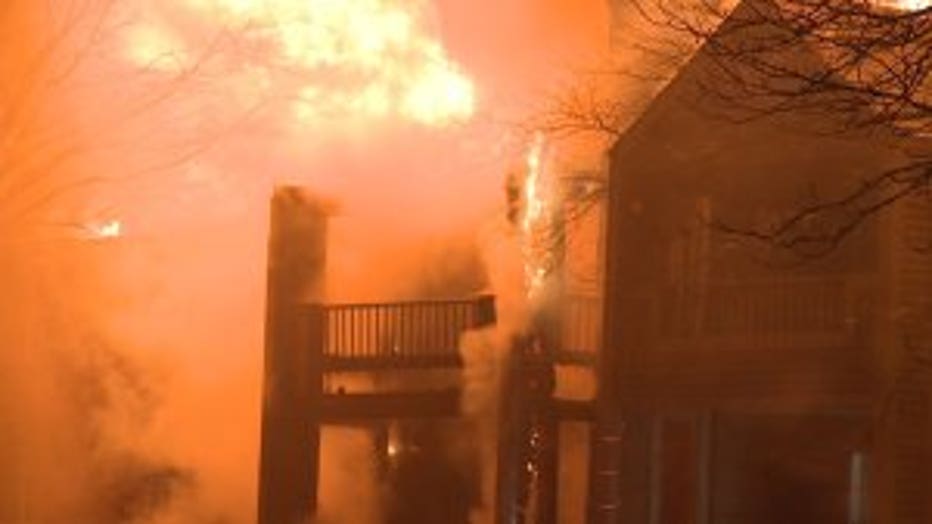 Fire at White Oaks Apartments in Bayside


BAYSIDE -- North Shore Fire/Rescue officials released on Tuesday, April 2 body camera and dashcam video from the fire response that happened at the White Oaks Apartments in Bayside early on Saturday, March 30.

The three-alarm fire broke out shortly after midnight.

North Shore Fire officials responded around 12:15 a.m. after 911 callers reported a significant fire in the building that was rapidly growing in the 62-unit building that's part of a four-building complex between Port Washington Road and I-43, just north of Brown Deer Road.

Bayside police officers on routine patrol arrived within four minutes of the call and reported a large body of fire on all three floors of the building -- extending to the attic.




"The entire back of the building is engulfed. At least two stories," an officer said in the video.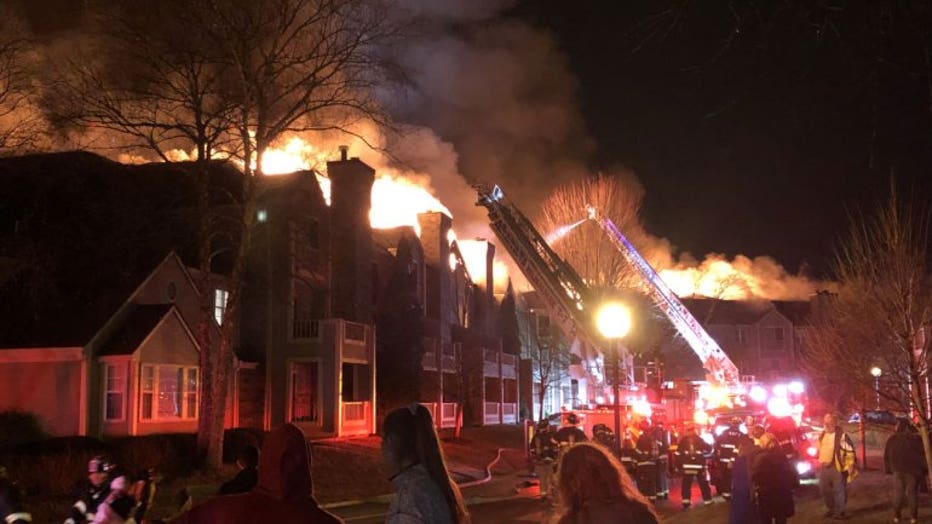 Fire at White Oaks apartment complex, Bayside


Police began evacuating the building as firefighters conducted a search and rescue operation -- removing victims from balconies on the second and third floors. North Shore Fire/Rescue officials said between 15 and 20 had to be assisted in leaving the building because of smoke and fire conditions amid the three-alarm blaze.

Two people had to be taken to the hospital, along with one firefighter, who suffered injuries not believed to be life-threatening while working at the fire scene. That firefighter was treated and released. Six residents were treated on scene.

Fire officials said the blaze started on a balcony, and it may have been electrical in nature. North Shore Fire/Rescue officials and Bayside police requested assistance from the Wisconsin Department of Justice's Division of Criminal Investigation-State Fire Marshal's Office to assist in determining the cause. It's not believed to be suspicious.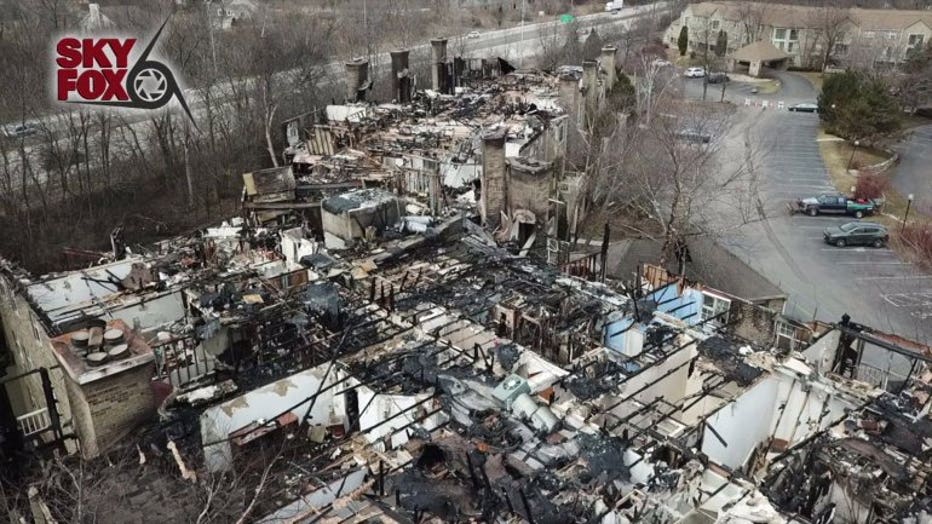 Bayside fire at White Oaks Apartments


American Red Cross officials, in an update on Tuesday, said the shelter set up for displaced residents at St. Eugene Congregation near Port Washington and Calumet would close by Wednesday, April 3, when all involved in the fire are welcome to a multi-agency resource center (MARC), a kind of one-stop shop where numerous nonprofits, local and other service agencies can offer immediate assistance. The MARC will be open from 8 a.m. to 7 p.m., Wednesday at St. Eugene's.

Dashcam videos from arriving units




911 calls, dispatch audio related to the Bayside apartment fire