Ninth homicide in less than one week: 13-year-old boy killed; "He had just graduated middle school"


MILWAUKEE -- Another young boy has lost his life as a result of gun violence in Milwaukee. This case is the city's ninth homicide to occur in less than one week (since last Thursday, July 2nd). As a vigil was held in Giovonnie Cameron's honor Wednesday evening, his mother was so overcome with grief, an ambulance had to be called in. And then, fear in the crowd caused a disruption.

Police say a 13-year-old boy was fatally shot around 12:30 a.m. Wednesday, July 8th -- just hours after a vigil was held for 14-year-old Tariq Akbar, who died at the hospital after he was shot near N. Lake Drive and Kenilworth Avenue following the U.S. Bank Fireworks Show last Friday night.

Authorities say the 13-year-old was shot in his home near Lincoln Park -- and that officers are looking for a known suspect. It is believed that suspect is also 13.

"I seen him last night. He was having fun," James Rogers said.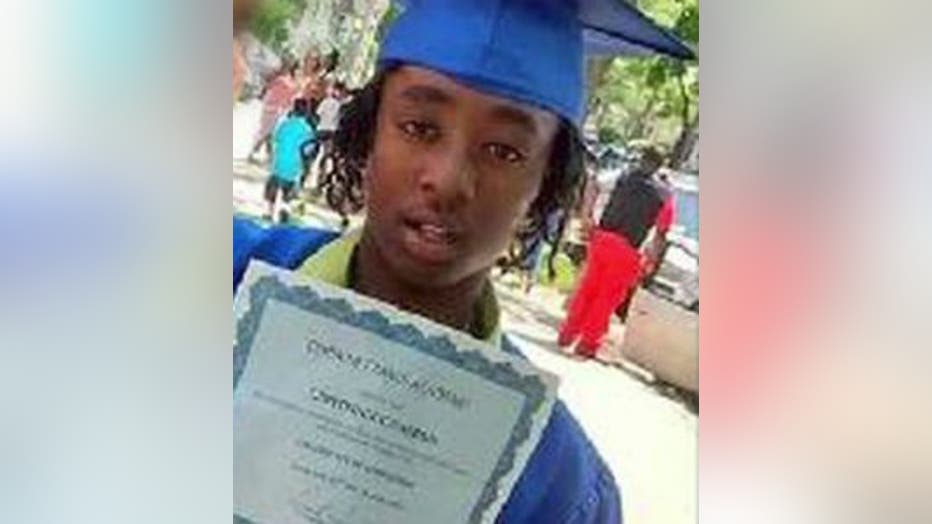 Family members and friends say the victim is Giovonnie Cameron.

"They was like, 'my brother just got shot in the stomach.' I was like 'talk to me. Blink your eyes if you can hear me. Squeeze my hands if you can hear me.' I seen him take two breaths. The second, I knew was like code blue," Rogers said.

Sheree Love says Cameron and her grandson were best friends. She says she considered herself Cameron's grandmother too.

"I'm glad he claimed me because I loved him too and I still do love him. I thought he was gonna get older, bring the grandkids over, 'Hi Grandma! Look what I got!' Because he had dreams, you know? He just had graduated, you know, from middle school. He was on his way," Love said.

Now, those who loved him are remembering him, as police search for the suspect responsible for taking his life.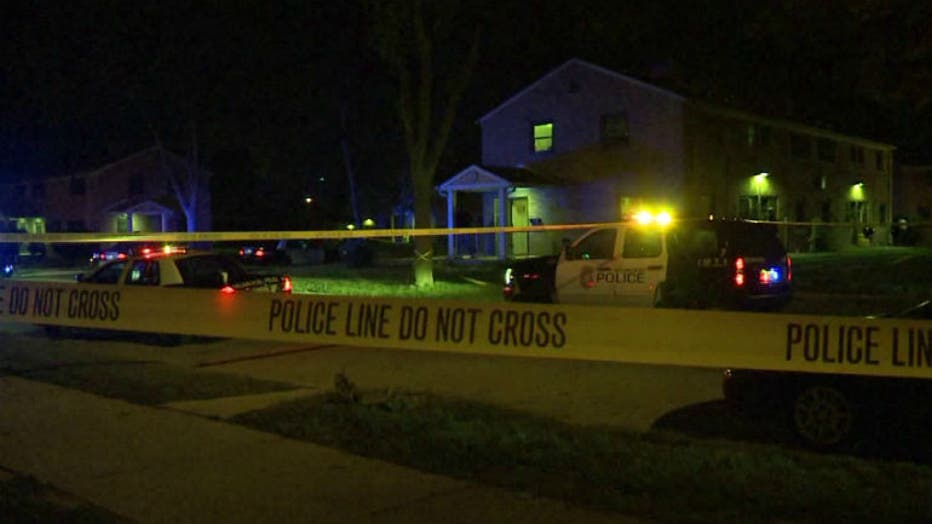 Shooting near 22nd and Eggert


Police have not identified the suspect, but Love says she has heard it may be someone close to both her and Cameron, and she has a message for that person.

"I still love you, and I'm still thinking of you, and I'm sending out prayers for you. And it's okay. All we want you to do is just come and tell us the truth, and everything will be alright -- I promise you," Love said.

Loved ones gathered for a vigil for Giovonnie Cameron at the scene of the shooting Wednesday evening.

"He was my best friend and he never let us down or anything and he always did what's right. He said he wanted to be a pastor and I knew it was going to happen, but now he can't," Jamareon Hayes said.

Christopher Groves, the brother of the boy family members and friends call Gio smiled as he remembered him. Groves says his brother had an impact on so many even though he was so young.

"He was a sports man. All he really liked to do was play basketball. As you can see, all these people -- they had love for Giovonnie," Groves said.

Members of Cameron's basketball team were on hand for the vigil. They presented his mother with his jersey, signed by all of his teammates.

Other family members who spoke during the vigil, attended by many young people, pleaded with those in the crowd to put the guns down, and focus on their education.

"We have to start paying attention to our youth and start investing in our youth and that's something that hasn't happened in the city of Milwaukee for a long time," Tory Lowe, a community activist said.

As for the disturbance during the vigil, police say they did arrest someone in the area for an unrelated crime. There's no word as to whether that's what caused everyone to run during the vigil.

More than 80 people are homicide victims in Milwaukee this year. There have been nearly 20 shooting incidents in Milwaukee since last Thursday.