New video released in case involving mother accused of putting daughter on lap, behind the wheel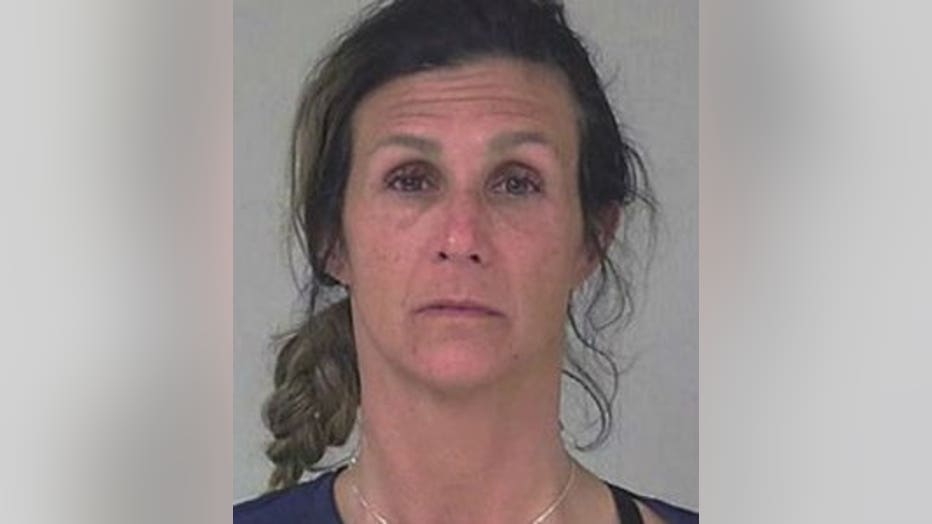 SHEBOYGAN -- FOX6 News has obtained video that shows a Sheboygan mother driving on I-43 -- not even looking at the road. She's accused of putting her daughter behind the wheel, on her lap. We've also obtained the dashcam video showing her arrest.

"It just blew my mind. Speechless," said Nathan Tietz.

Tietz was in the passenger seat while his wife was driving northbound into Sheboygan County on I-43 on March 18 when it happened.

"She is driving all over the place. Passing us. Driving in front of us. What are you doing? Look at the road. Look where you are going," said Tietz.

Amanda Hauke, 41, was in the driver's seat, keeping her eyes off the road for long periods of time, but it's what happened moments prior that made Tietz get his phone out and call police.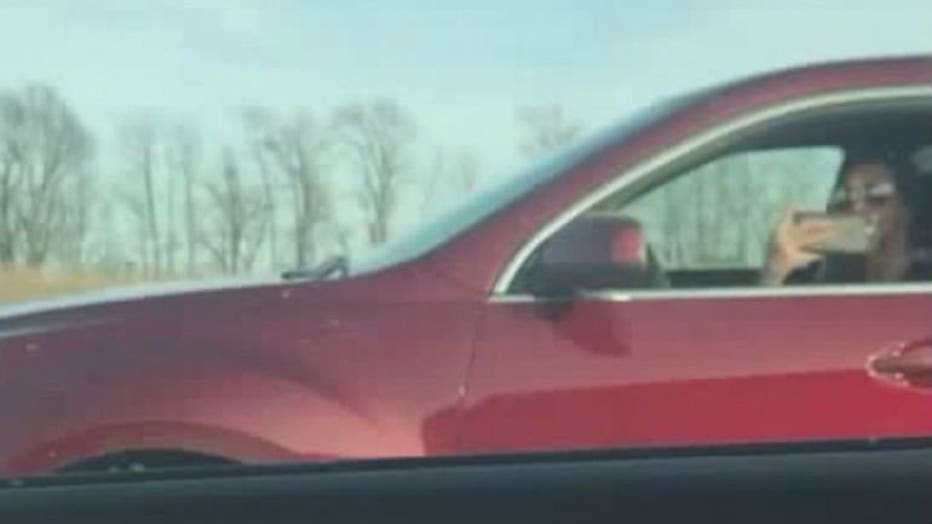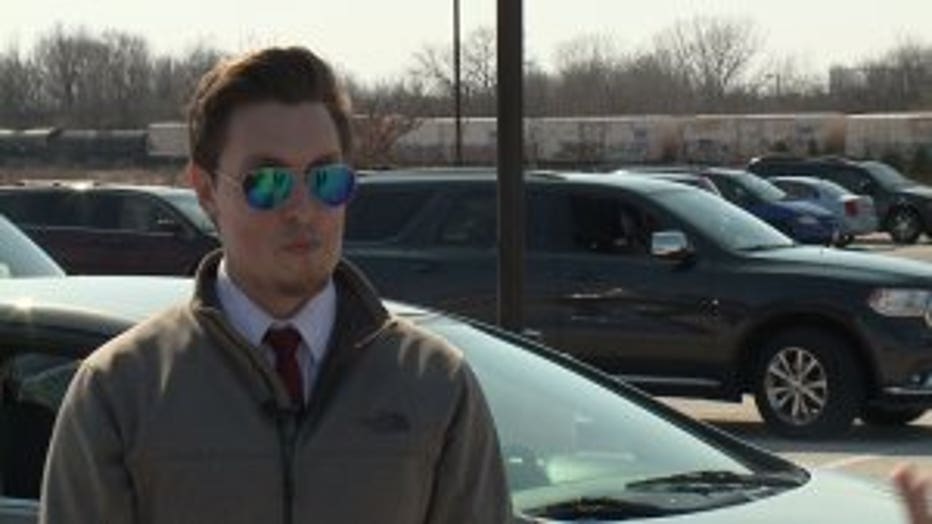 "I've never seen anything like that before. We look over and there is a child sitting in the front seat with her mom and the child is steering the car -- all over the place," said Tietz.

Once Sheboygan County sheriff's deputies arrived and pulled her over, Hauke allegedly denied her daughter, 12, was in her lap, steering the car. Dashcam video shows she was also reluctant to speak with deputies. Ultimately, she consented to a field sobriety test and a breathalyzer, blowing a .126.

"I'm glad we did something when we did because it could have ended badly," said Tietz.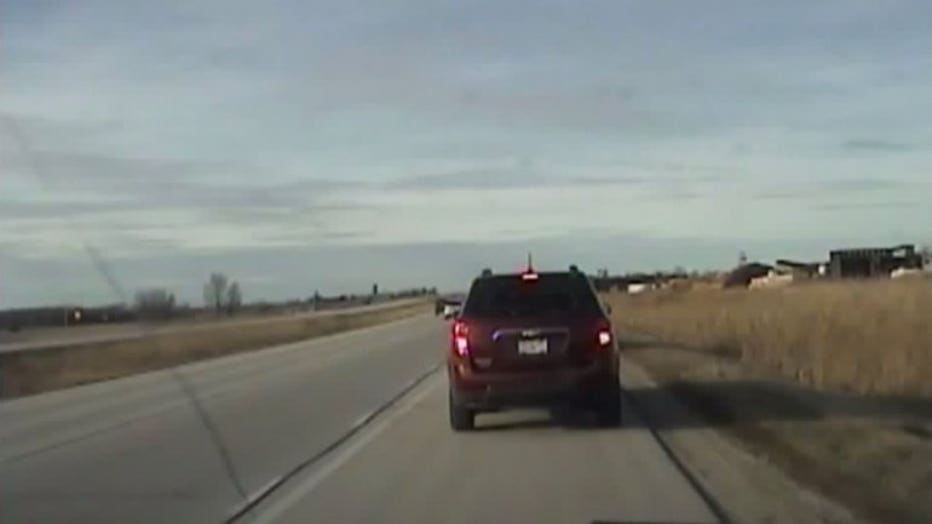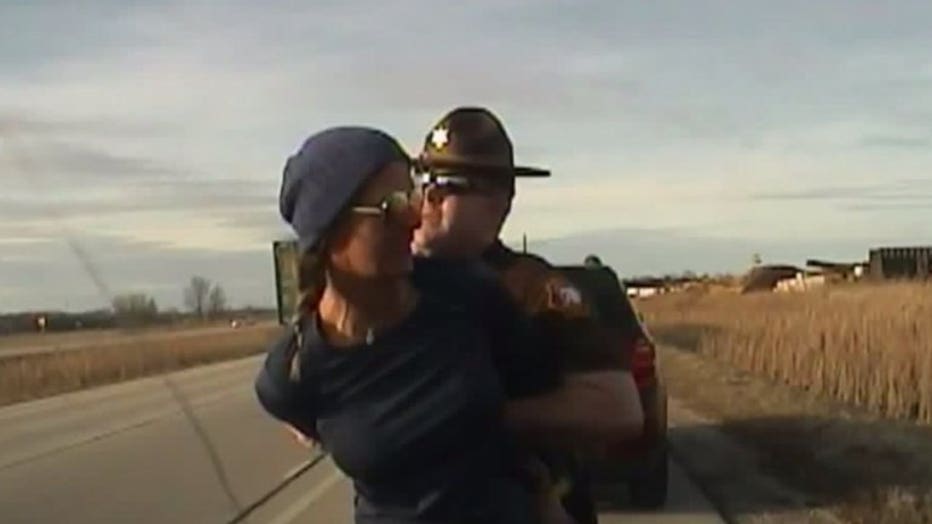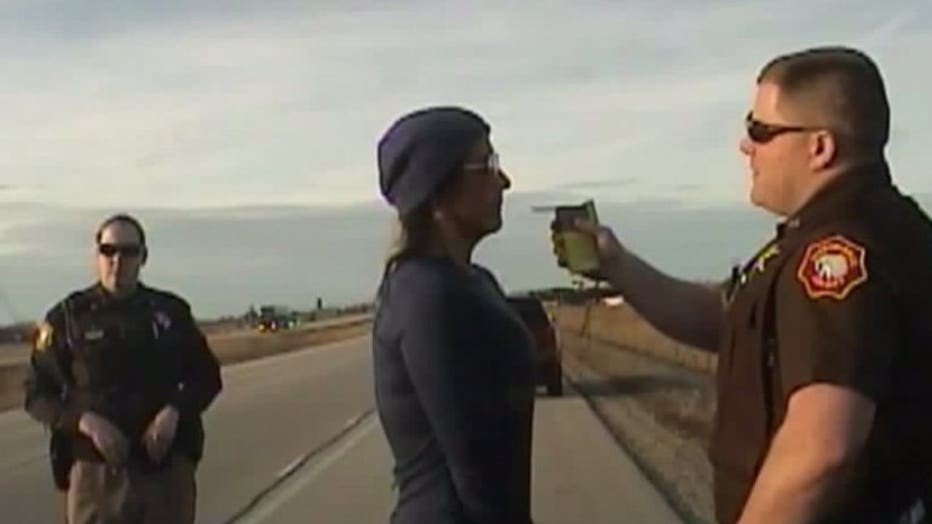 The Sheboygan County district attorney said on Monday, April 23 Tietz's video was instrumental in bringing a felony charge against Hauke. It all happened on March 18, a day Tietz was always going to remember anyway. It was his one-year wedding anniversary.

"It was a pretty intense ending to the day -- to an already exciting day," said Tietz.

Hauke faces one count of OWI with a passenger under the age of 16, one count of operating with a prohibited alcohol concentration, with a passenger under the age of 16 and one count of second degree recklessly endangering safety.

She made her initial appearance in court on Monday, April 23. A preliminary hearing was set for May 2. Cash bond was set at $1,500.