New tool "to enhance students' learning:" Chromebooks for all incoming freshman


GLENDALE -- It's a sign of the impact technology is having on the education of our young people. All freshman at Nicolet High School in Glendale were issued a Chromebook laptop as the 2015-2016 school year has begun. Students will use the Chromebooks for every class, and they'll carry these laptops for all four years of high school.

There was a lot of planning before the 300 Chromebooks were handed out at Nicolet High School. In fact, it took three years to get to this point.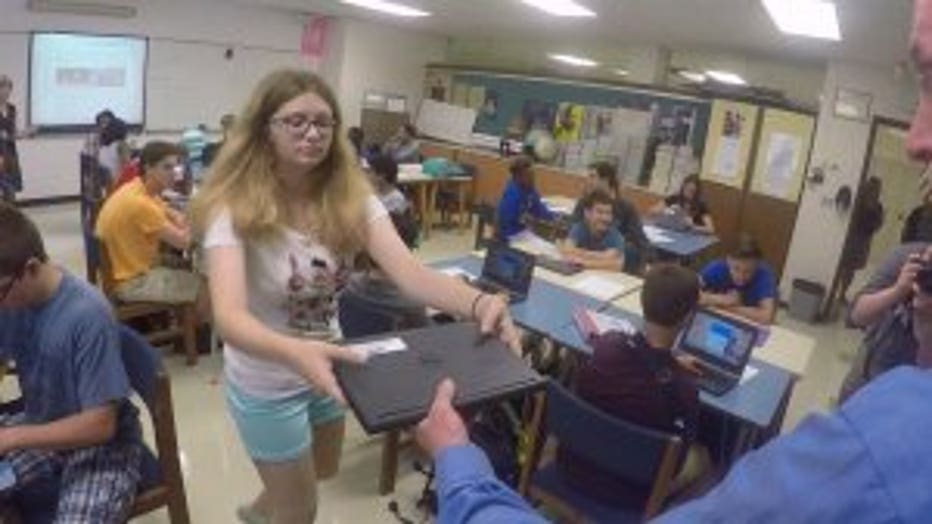 Chromebooks for Nicolet High School freshman


"We actually started by trying different devices, so we were a MacBook school for several years and then I remember John gave us iPads and said, 'take them home,'"

It was technology trial and error, but eventually, school officials decided on Chromebooks.

Phyllis Santacrose, a social studies teacher at Nicolet led a pilot program where students used the Chromebooks last year.

This year, all freshman were given Chromebooks, and they'll use them from now until graduation.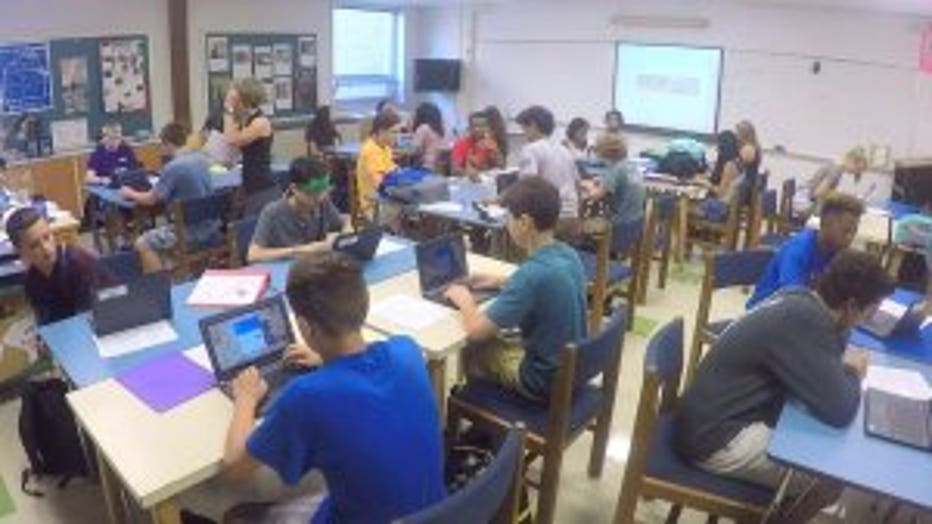 Chromebooks for Nicolet High School freshman


"We'll be able to enhance students' learning in the classroom and out of the classroom," Santacrose said.

This is being called the 1:1 digital learning initiative.

Kasey Ehrky believes going 1:1 keeps students on a level playing field even as they perform at different levels at school.

"That's really wonderful to see that kids can work side-by-side on the same assignment with the same resource," Ehrky said.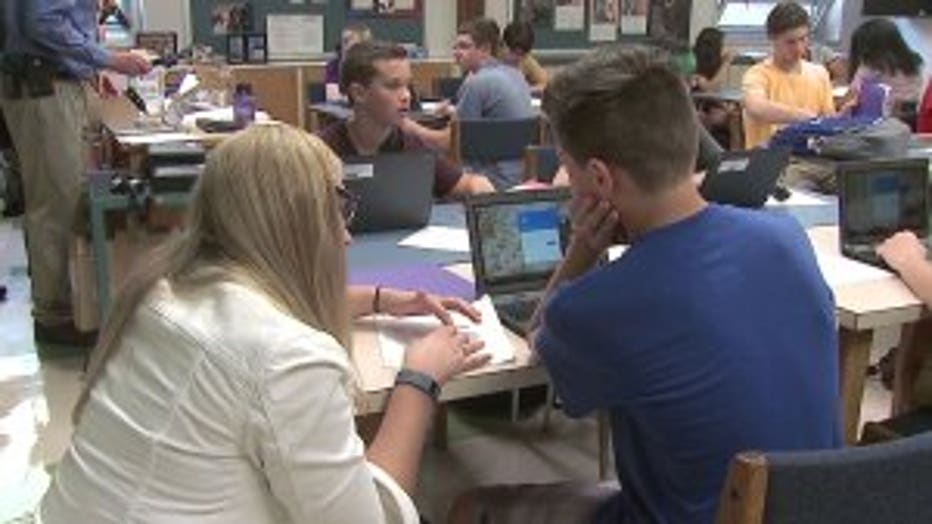 Chromebooks for Nicolet High School freshman


The Chromebooks will be incorporated into each class at Nicolet, but teachers say the technology won't totally replace tradition.

Additionally, if a student becomes too independent when it comes to their internet surfing, teachers and administrators will detect that.

"If they think that you're doing something that's not (educational), then they are probably going to talk to you about it," a Nicolet student said.