New south side community garden creates special bond between MPS students, neighbors


MILWAUKEE -- A new south side community garden creates a special bond between students at two Milwaukee schools and their neighbors. But it also fills a need at a Milwaukee food pantry.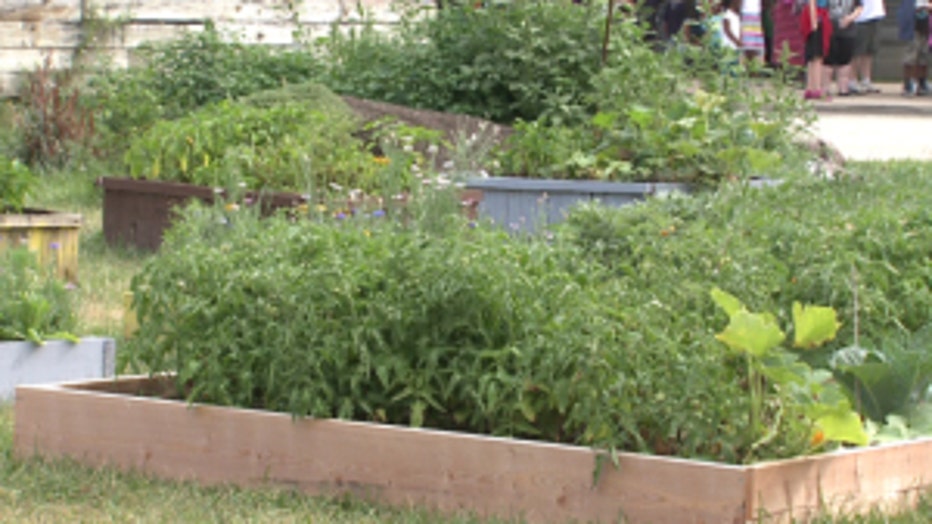 Green onions, cucumbers and tomatoes thrive right across the street from Bradley Tech High School.

"During the week we come out here like three times a day to water them," said Bradley Tech High School senior Eric Walker.

Middle school and elementary students at Vieau School are also doing their part -- growing food in the community for the community.

"It just feels good helping people out," said Walker.

The produce is donated to the Hope House Food Pantry, to serve the homeless.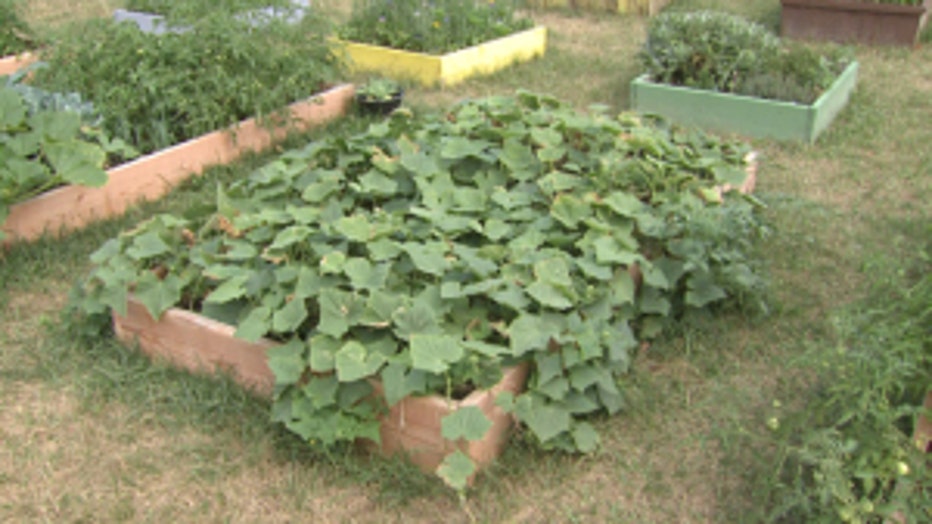 "You get better nutrients and better everything out of fresh vegetables directly from the ground," said Eddie Rutledge with Friedens Community Ministries.

The extra food comes as the pantry serves new families.

"We have actually had an increase in clients who need the services, so the challenge is staying on top of it," said Rutledge.

There is still  plenty of  room to plant more vegetables in this community garden. They also want to make this garden more of a public space by adding benches and maybe a mural for people to gather. Eventually they hope to expand the garden to the lot they own across the street.

"A lot of our neighbors here are really appreciative of the garden. They're working to get us a little library in here," said Chris Piszczek, United Way Community Schools Coordinator.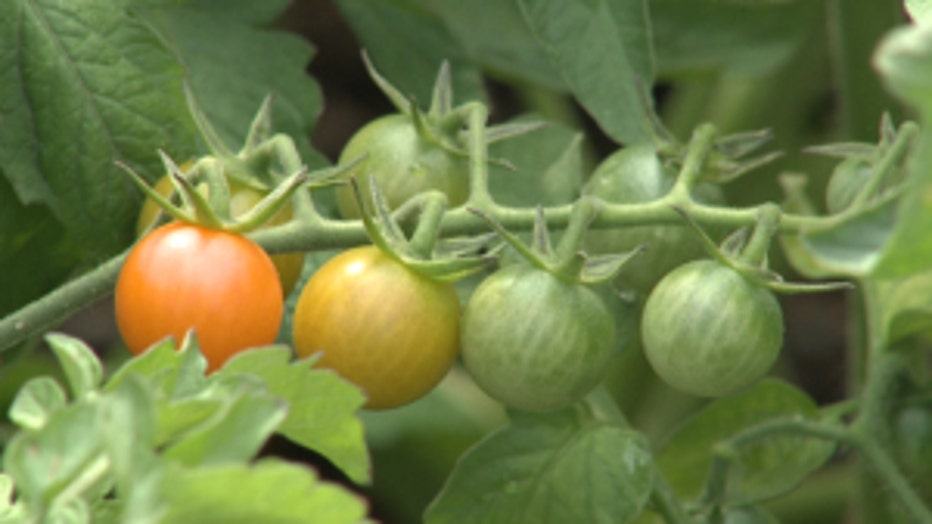 Students see the possibilities that come with urban gardening, and learn to eat healthy while giving back.

"We are able to get a lot done and help make the lives of our students, neighbors and families better," said Piszczek.

The community garden is tied to the curriculum for Bradley Tech and Vieau School students, as they learn about ecosystems, agriculture and pollination.