New life being breathed into Milwaukee's former Pabst Brewery


MILWAUKEE (WITI) -- The recent history of the historic Pabst Brewery's buildings 20 and 21 does not provide particularly pretty pictures. But these days, what was old is new again.

Laura Narduzzi is with Madison-based developers, Gorman and Company. It is responsible for developing portions of the former brewery into the current Brewhouse Inn and Suites.

"Everything that we did, in the design and construction process, was to try and preserve as much of we could of what this building originally was," said Narduzzi.

Visitors can see the fruit of that labor in everything from the restored, stained glass to the old brewery kettles -- from the spiral staircase to the Cream City brick.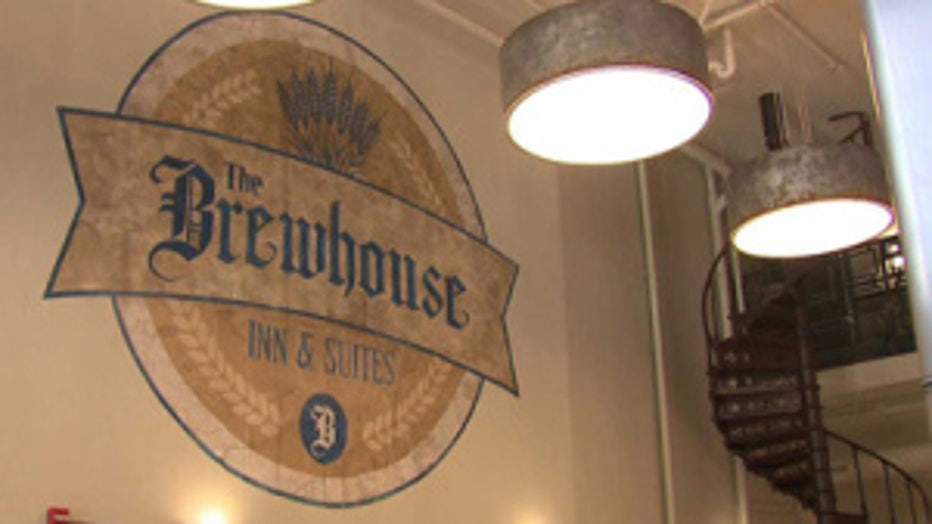 "We're just thinking the vision of what this can be, and what it can mean to Milwaukee -- to start to bring people to this area, again, because it's so important to the history of Milwaukee," said Narduzzi.

Narduzzi says even weeks away from the hotel's opening, the buzz is getting bigger and bringing folks around to take a peek at the progress.

"They're saying, 'We're so glad this is what you're doing. We're so glad you preserved that building, and you're keeping the history of Milwaukee alive,'" said Narduzzi.

The Brewhouse Inn and Suites is set to open on Thursday, April 25th.