New health care clinic proposed; could serve residents of Milwaukee's south side
MILWAUKEE -- Froedtert and the Medical College of Wisconsin announced on Tuesday, May 8 that a new health care clinic to serve residents of Milwaukee's near south side will be built in West Milwaukee.

The proposed location is on a 2.3 acre site at 4603 W. Mitchell St. It is pending approval of the Village of West Milwaukee Plan Commission. If approved, construction will begin by fall 2018, with completion expected in summer 2019.

A news release indicates the location for the new clinic was based on a community health needs assessment coordinated by the Milwaukee Health Care Partnership, community interviews and input from Sixteenth Street leadership, which all identified the area as significantly lacking access to health care services.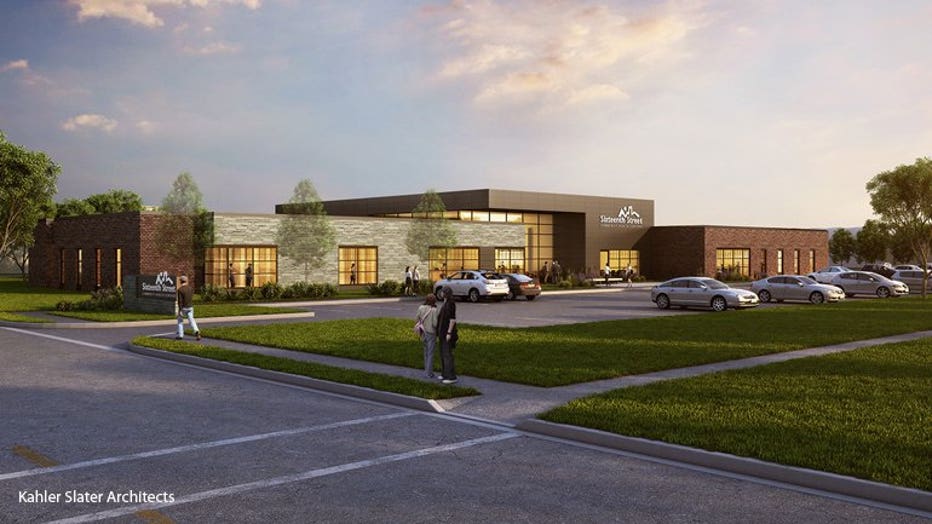 Rendering of proposed Sixteenth Street Community Health Center


When the clinic is fully operational, it is projected to serve 12,000 patients a year who are currently without needed care, expanding Sixteenth Street Health Centers' overall capacity to nearly 50,000 people. The organization currently operates three full- service clinics in Milwaukee County and one in Waukesha County; school based-clinics in St. Augustine Prep and St. Anthony Schools; and a satellite geriatric clinic at the United Community Center as well as a WIC, Women, Infant and Children, clinic. The clinics offer primary medical care, behavioral health services, substance abuse services, social services, various supplemental services, community advocacy and overall family health care.