'Never dreamed of all this:' Milwaukee renames street to honor beloved pharmacy owner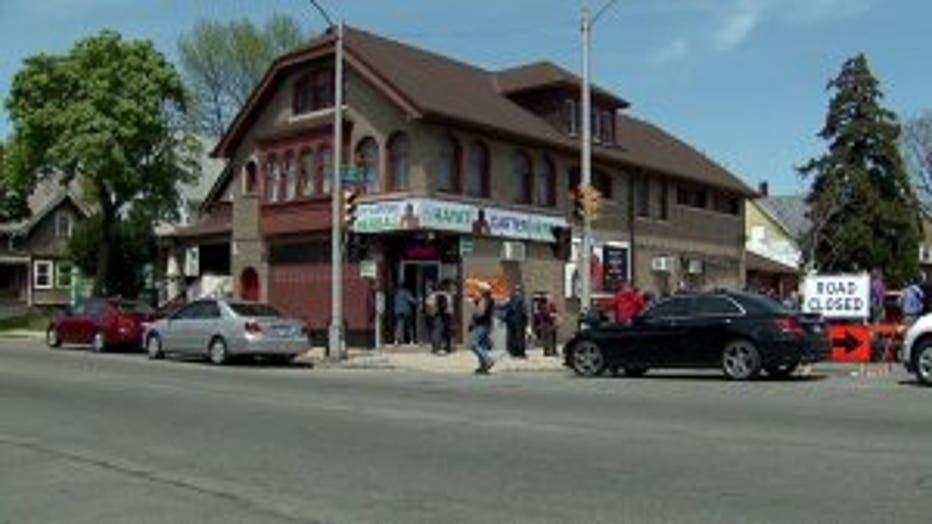 Dr. Lester Carter's pharmacy honored


MILWAUKEE -- Renamed in his honor! A longtime Milwaukee pharmacist was celebrated on the city's north side Friday, May 18. It was a celebration with a dedication that will carry his name on for decades to come.

Dr. Lester Carter has been a beloved member of the community for more than 50 years, and an inspiration to those who know him.

Hayat Carter Herbal pharmacy located at 24th and Burleigh, has been the center of the community and at the heart of it all is Dr. Carter. For half a century, Dr. Carter has been the neighborhood pharmacist. And it began when the Nebraska native went to college after serving in the Korean War.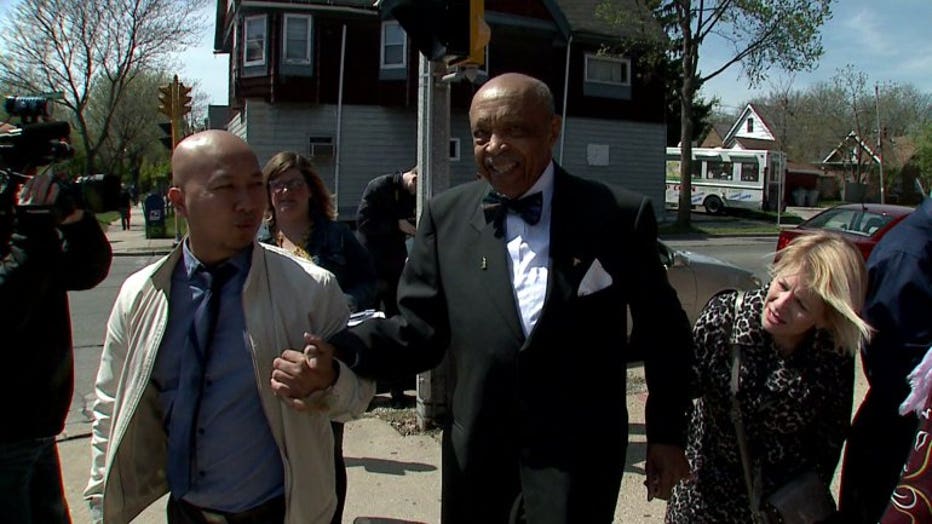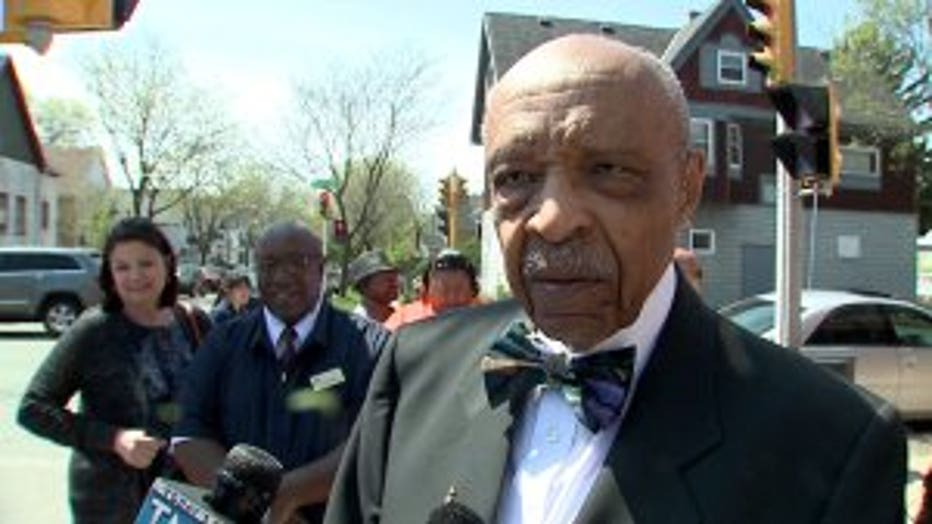 "When I got the opportunity to go to Creighton and Omaha under the GI Bill that paid all the tuition and that's what I decided this is for me," Dr. Carter said.

Dr. Carter opened his pharmacy in Milwaukee in 1968, and has been a staple in the community ever since. Watching as his customer became parents and grandparents.

"Just overwhelming," Dr. Carter said. "Absolutely overwhelming to see all of these wonderful people. Many of them that I've taken care of, two and three generations of them."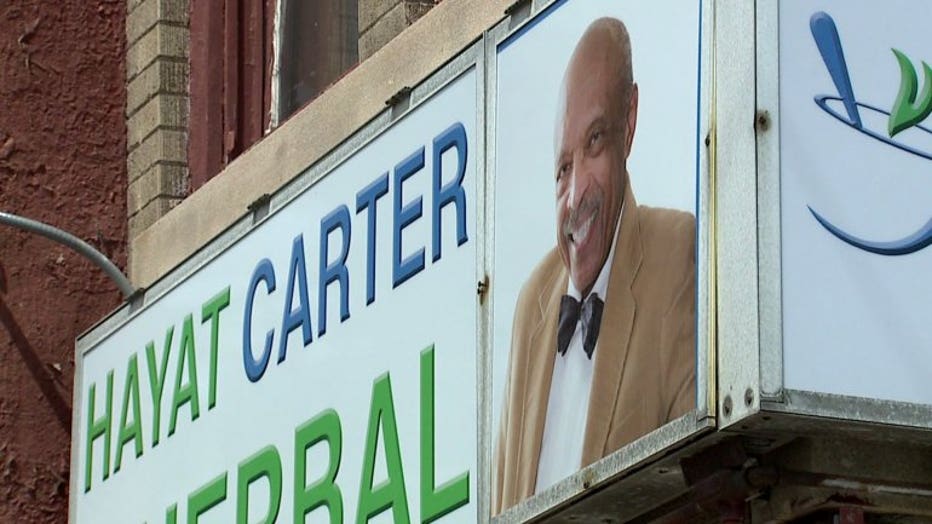 Dr. Lester Carter's pharmacy honored


Friday, attendees honored Carter in song and praise, giving thanks to a man whose life's mission was to make people feel good. He was presented with an honorary Dr. Lester Carter street sign.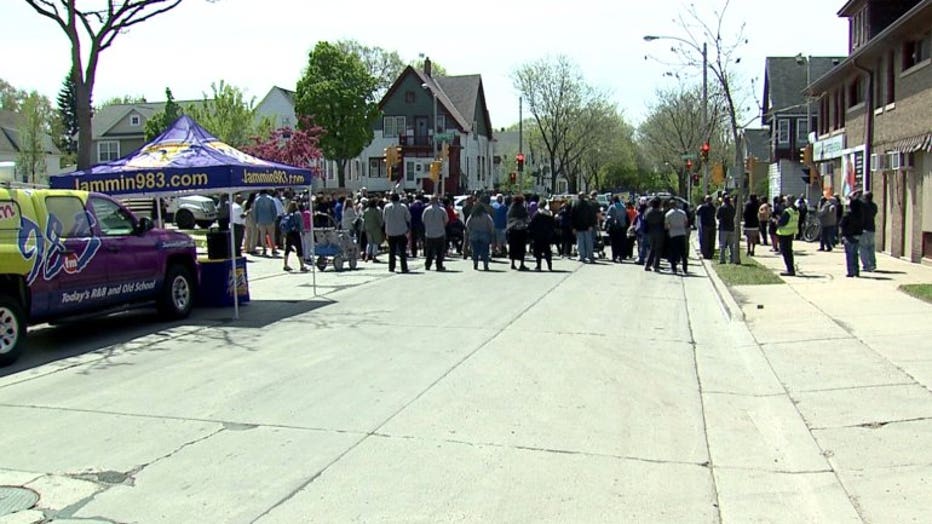 Dr. Lester Carter's pharmacy honored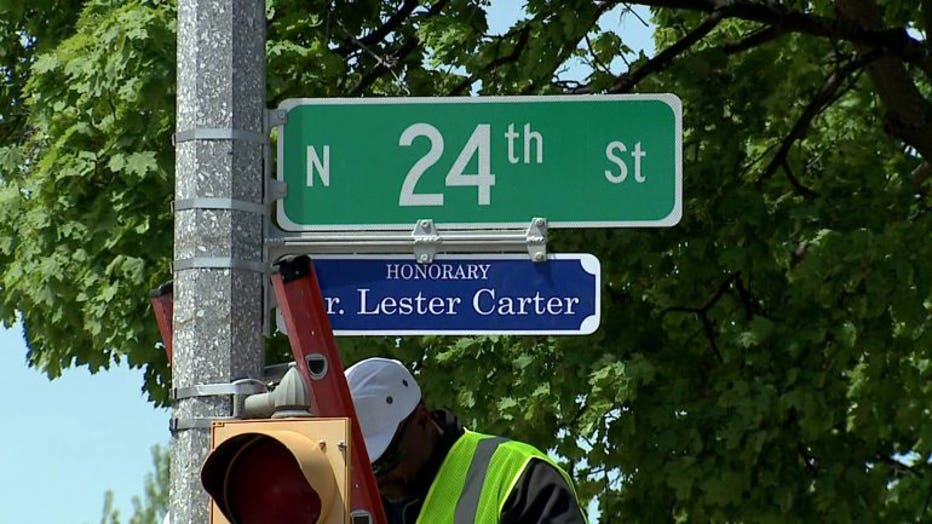 Dr. Lester Carter's pharmacy honored


Now, a new sign hangs above the Corner Entrance Dr. Carter has stepped through for 50 years.

"I never dreamed of all this, not in my lifetime," Carter said.

Dr. Carter sold his pharmacy in 2015 but didn't retire. You can still find him working three days a week.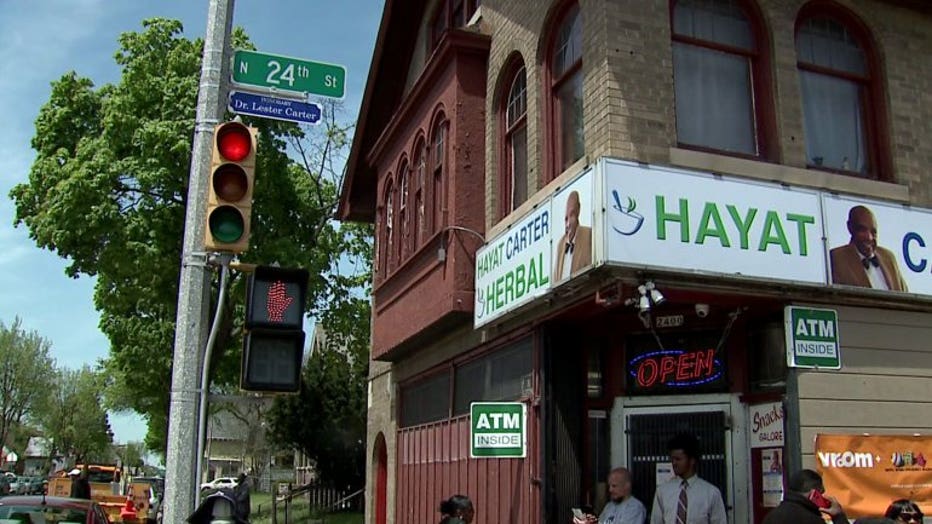 Dr. Lester Carter's pharmacy honored