"Nervous but excited:" Freshman move-in day welcomes thousands of new Marquette University students


MILWAUKEE -- Nearly 2,000 freshman are converging on the Marquette University campus on Wednesday, August 26th for move-in day. Besides parents, even university professors tried to lend a helping hand.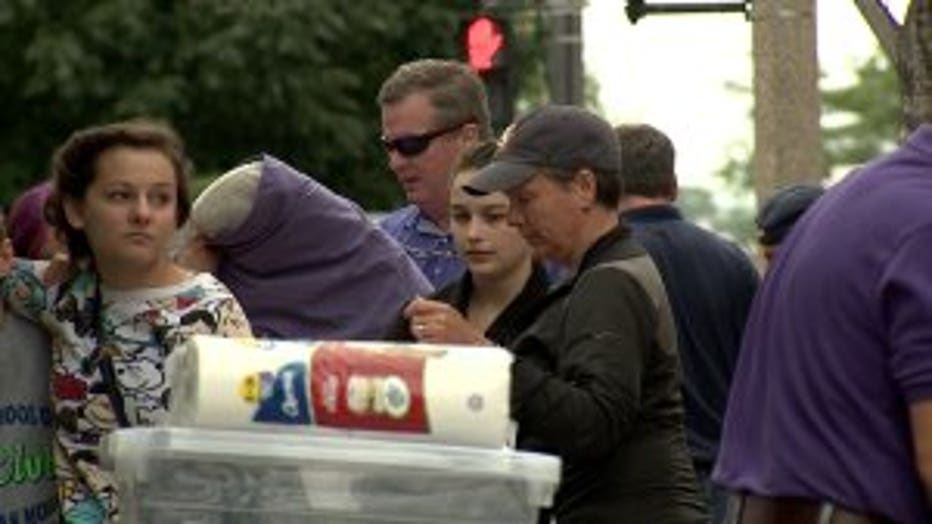 This is a big day! They've nearly graduated and now venturing into independent living, of sorts, into university dorms.

"Stressful. Making sure you have everything, you don't forget anything at home. Cause if you forget one thing you feel you're going to need it. Just gotta make sure you have everything," said Mike Vopinek, from Chicago.

Mike Viponek isn't the only one stressed. So are many of his fellow classmates and his dad.

"I'm going to lose my buddy, you know -- but it is what it is, right? We'll be fine, we'll be alright," said Mike Viponek, Mike Veponek's dad.

Shalonda Jones is the first of seven children to attend college. She earned a full scholarship as an Evans Scholar through the Western Golf Association Caddie Academy.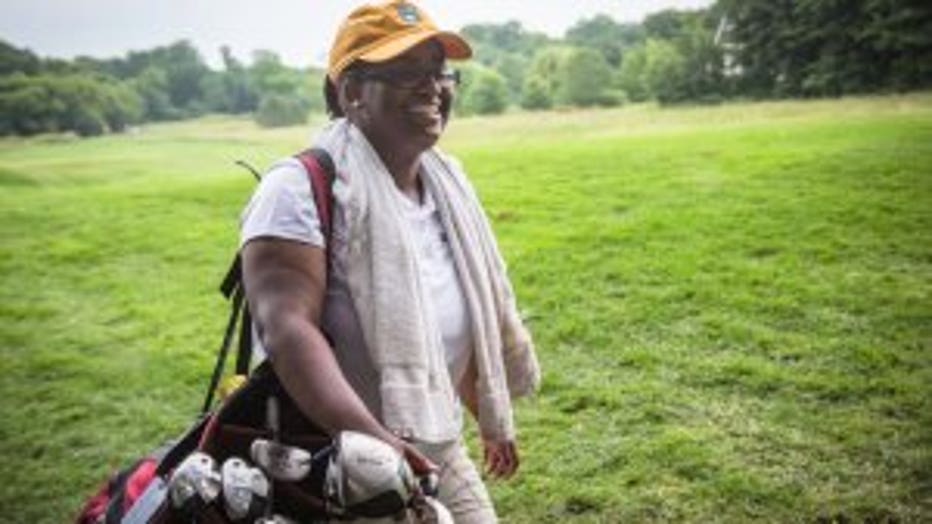 "The neighborhood where I grew up wasn't the safest place. A lot of people didn't finish high school, dropped out. A lot of people had children young and a lot of that stuff, some of it affected my brothers even. I knew I didn't want that kind of life so I stayed on the path to go to school and work hard to get where I am today," said Jones.

University President Michael Lovell was on hand to meet Jones and the other freshman as well as perform a little grunt work.

"Just met a student who was living on the 12th floor. I'm not sure I'm going to carry their stuff up 12 floors, but I just told one of the dads I can help with the 2nd floor," said Lovell.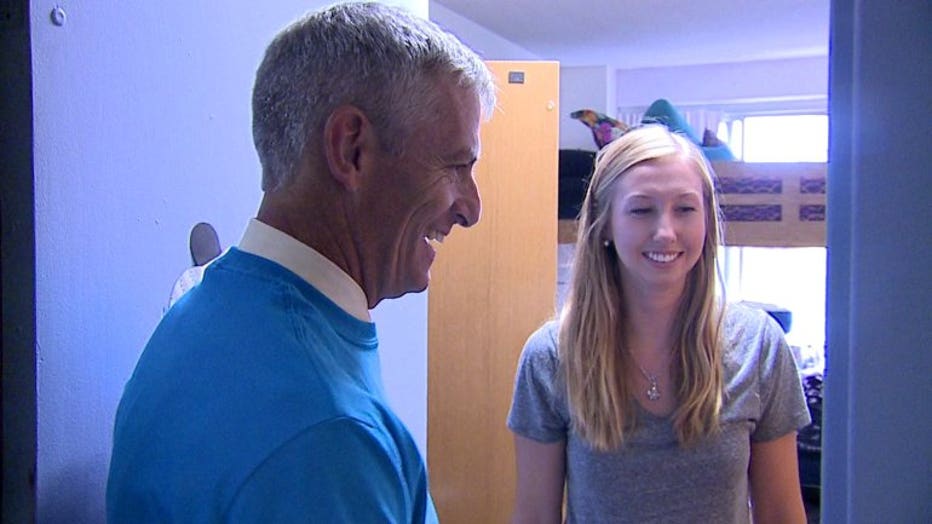 University President Michael Lovell meets with incoming freshman student Kendall Tuefel


Lovell even surprised Kendall Tuefel with a dorm room visit.

"It's actually really awesome. It just shows that he actually cares and wants to get to know his younger students personally," said Tuefel.

Over and over again FOX6 New heard the freshman describe themselves with one phrase, "nervous but excited" -- we hope they have a terrific school year.