NCAA championships 'reluctantly' return to North Carolina after bathroom bill repeal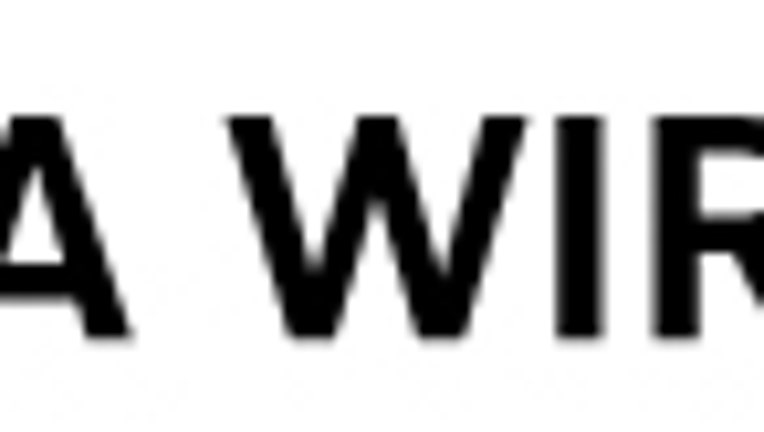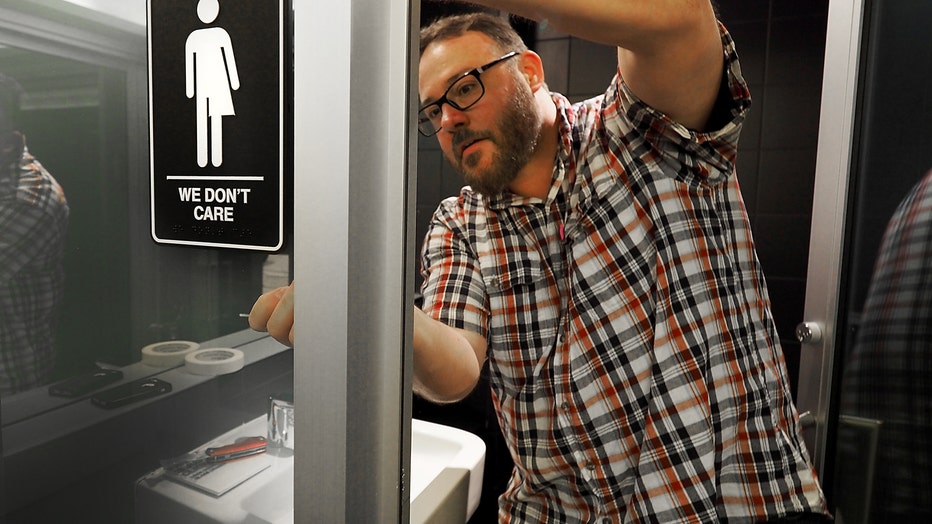 A man posts gender neutral signs in the 21C Museum Hotel public restrooms in Durham, North Carolina. (Sara D. Davis/Getty Images)


By Ese Olumhense

"A signal that discriminatory behavior is permitted"

The board of the National Collegiate Athletic Association (NCAA) announced on Tuesday that it has "reluctantly" decided to allow North Carolina to host its championship games again. This follows Thursday's controversial repeal of the state's H.B. 2, which barred transgender people from using the bathroom that accords with their gender identity and not biological sex.

The law was replaced last week by H.B. 142, which removes the "bathroom bill" portion of H.B. 2, but retains the portion barring local jurisdictions from enacting anti-discrimination ordinances through 2020. Both the NCAA and state Governor Roy Cooper acknowledge that the law is not perfect.

"While the new law meets the minimal NCAA requirements, the board remains concerned that some may perceive North Carolina's moratorium against affording opportunities for communities to extend basic civil rights as a signal that discriminatory behavior is permitted and acceptable, which is inconsistent with the NCAA Bylaws," the organization said in a statement.

Enjoy this article? Sign up at Tribune.com for our upcoming newsletter.

Despite this, the NCAA said H.B. 142 has "minimally achieved" its expectations of a "discrimination-free environment," and allows colleges to enact nondiscrimination policies. The organization also promised to take action if those expectations are unsatisfied.

"The price of discrimination is very, very high"

H.B. 2, signed by former North Carolina Governor Pat McCrory in March 2016, prompted not only ire from the transgender community, but lawsuits and boycotts.

The NCAA's August 2016 decision to pull its championship events from the state was one by many companies that chose not to do business in the state following H.B. 2's passing — and certainly the most high profile.

North Carolina's adoption of H.B. 2, the first bill of its kind passed in the country, ultimately became a costly, cautionary tale for the many other states considering similar legislation. A recent analysis showed that the state could lose more than $500 million in business by the end of 2017 over H.B. 2 — an estimate that rose to an estimated nearly $4 billion over the next 12 years.

"There's no question that, in targeting transgender people for discrimination, H.B. 2 has been economically devastating for North Carolina," said Peter Renn, a senior attorney at Lambda Legal, an LGBT civil rights organization that is suing North Carolina over H.B. 2.. "Lawmakers just keep adding to the tab every day they keep this discriminatory law on the books, and they're leaving businesses and workers as the ones to pay for its financial toll. Other states thinking of following in North Carolina's footsteps should be prepared to get their checkbooks out, because the price of discrimination is very, very high."

H.B. 2.0?

Not everyone is celebrating H.B. 2's replacement. Lambda Legal and the the ACLU are continuing their lawuit against North Carolina over the old law, and have criticized the state for not fully repealing it. Lambda Legal has said that it will sue over H.B. 142 as well.

Advocacy organizations are concerned that H.B. 142 repeals the bathroom bill portion of H.B. 2, but still preserves other discriminatory elements of the old law, like barring municipalities from enacting anti-discrimination ordinances until 2020. Some have dubbed it "H.B. 2.0."

Tuesday's NCAA announcement about its return to the state put the organization in the crosshairs.

"You say it yourselves: 'the new law meets the minimal NCAA requirements,'" tweeted Lambda Legal on Tuesday. "Why cave to state's bait & switch?"

Without a real repeal, advocates say, North Carolina's new law is no less discriminatory than H.B. 2.

"North Carolina's new law does nothing to guarantee that LGBT people will be protected from discrimination, and as the NCAA's own statement acknowledges, the rights of trans student-athletes, coaches, and fans in particular remain in legal limbo," said James Esseks, Director of the ACLU's LGBT and HIV Project. "This is not an environment that protects people from discrimination."