National Weather Service says no evidence of tornado in Dodge Co., but there's extensive damage


DODGE COUNTY — One city hit hard by storms that blew through Wisconsin overnight and into Monday morning, July 13th is Columbus -- where many streets were littered with tree branches and debris. Folks in the Village of Clyman in Dodge County experienced power outages and damage as well.

In Columbus, strong wind toppled large trees, tearing some off their roots. And it was powerful enough to bend the flagpole outside Columbus High School. The roof collapsed into a pole barn between Columbus and Beaver Dam.

The FOX6 Weather Experts say the National Weather Service has indicated damage in southern Dodge County was caused by straight-line winds -- and that there's no evidence of a tornado.

A Tornado Warning was issued for southern Dodge County early Monday morning.

A temporary aid station was set up at Columbus Middle School later Monday. Local fire officials advised against traveling in the city until downed power lines could be cleared. The storms also brought torrential rain to the area, flooding farms and residential yards.

We Energies crews made progress Monday in restoring power to more than 30,000 customers in its coverage area.


CLICK HERE to take a look at the We Energies Outage Map.
Eric Howlett, the Village of Clyman's fire chief says they knew the storms were coming, and they made preparations, but still, the damage is extensive.
The Village of Clyman is about 15 miles from Columbus.
As the sun came up on Monday morning, crews got to work.
"We're going to be busy for awhile," Howlett said.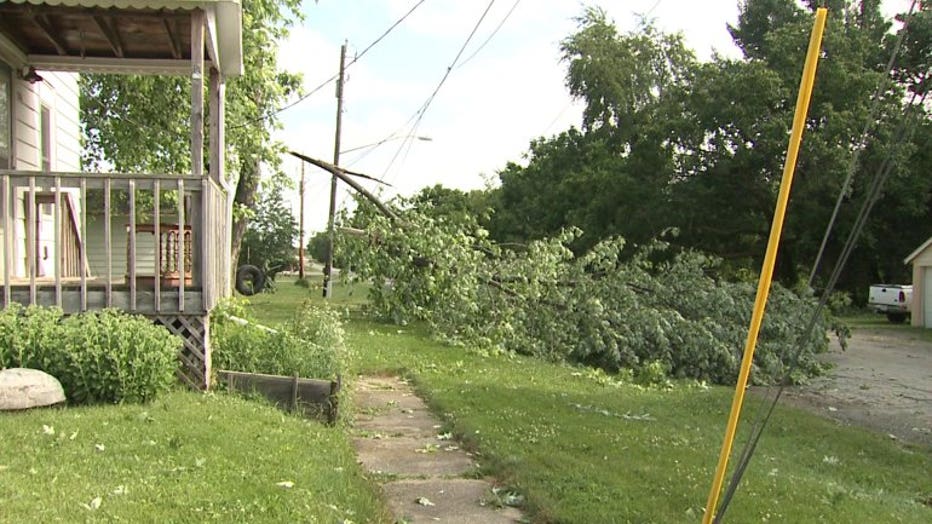 Village of Clyman storm damage
It was around 4:15 a.m. Monday when the tornado siren went off in the village.
"We don`t know about lightning at this time. We do know a straight-line wind took out a shed to the south of town here," Howlett said.
Neighbors emerged from their homes on Monday morning to asses the damage from 60 to 70mph winds.
"It was pretty intense!" James Merrill said.
Firefighters worked with Merrill, who had a tree land on his propane tank.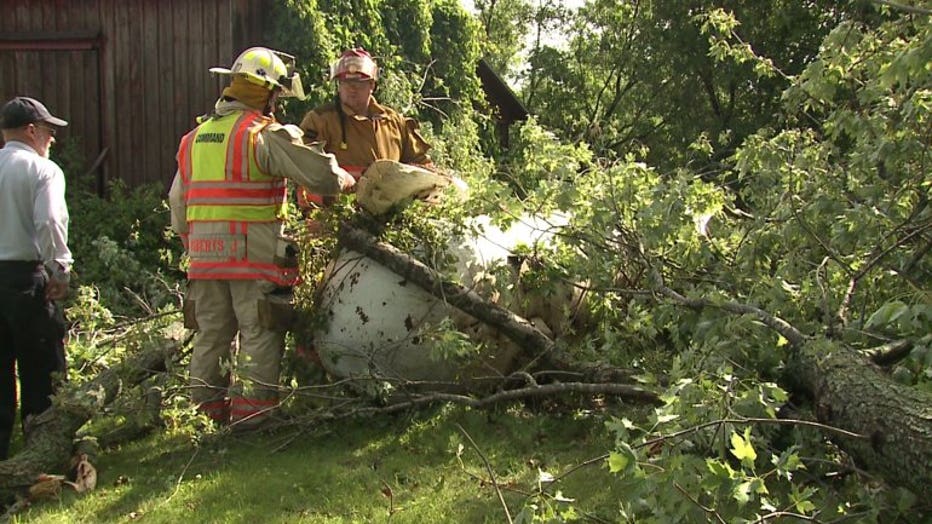 Village of Clyman storm damage
"I could hear the whistling and I didn`t know what it was but I could smell the gas and thought okay, it`s time to get out of the house," Merrill said.
Crews were able to secure Merrill's yard, and they then got back to cleaning up after the storms.
"Our main concern right now is to get the main roads open. We do have guys out clearing and making sure they`re passable as this time," Howlett said.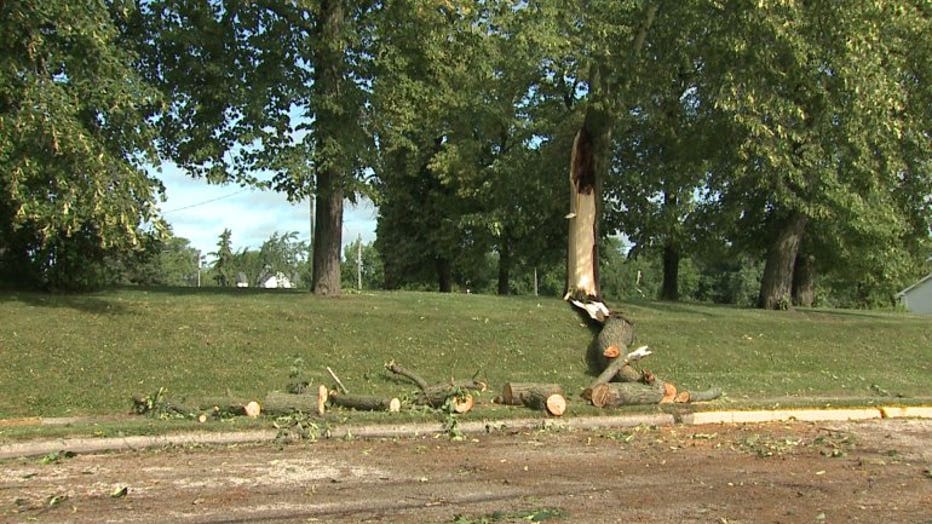 Village of Clyman storm damage
Howlett says crews will be working throughout the week to clean up what the storms left behind.
"There has been a severe wind and rain storm that has affected communities throughout Dodge County. There are multiple reports of trees down, high water, and power outages. Citizens are urged to use caution and be aware of standing water on the roads and possible power lines down. Emergency responders are responding to quickly start the cleanup and assessment, we ask that the public not congregate at the damage sites. Additional information will be released later once the damage has been assessed."