Nathan Paape found GUILTY in death of Barbara Olson


SHEBOYGAN  (WITI) -- A jury on Thursday, June 20th found Nathan Paape GUILTY of first degree intentional homicide, party to a crime for his role in the death of 78-year-old Barbara Olson in September of 2012.

Attorneys delivered closing arguments in the murder trial Thursday, and the case was in the hands of a jury. Just before 2:00 p.m. -- FOX6 News learned a verdict was reached in the case.

Antonio Barbeau -- Paape's friend who has reached a plea deal in the case, and Paape himself took the stand Wednesday, during the third day of Paape's murder trial.

Both boys are accused of killing 78-year-old Barbara Olson — Barbeau's great-grandmother.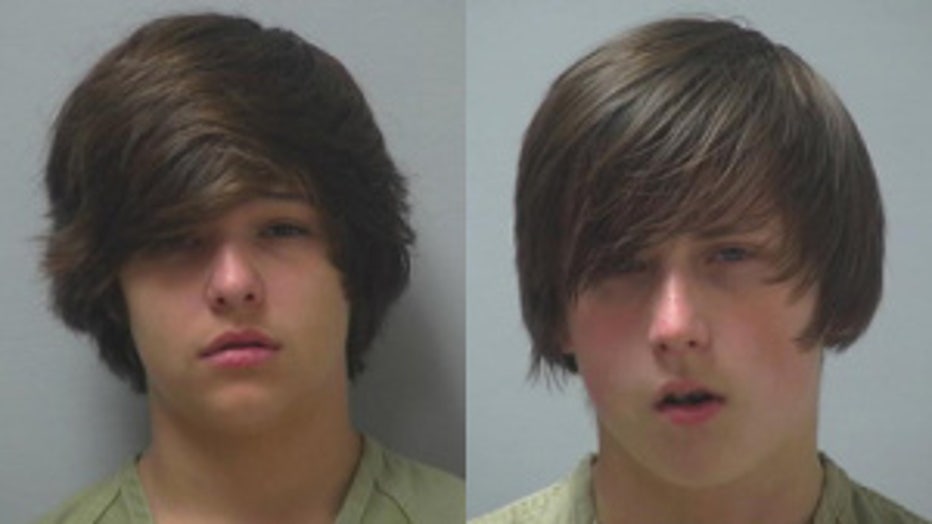 Antonio Barbeau, Nathan Paape


Paape was 13 years old when he admitted to being there when his friend, Barbeau — a runaway who was hiding out at Paape's home, killed Olson.

However, Paape and his defense team have indicated Paape was a follower — not a leader, saying he agreed to help Barbeau because he was scared of him.

Meanwhile, Barbeau says the teens plotted the murder together.

During his testimony on Wednesday, Barbeau told the jury providing testimony wasn't part of a plea deal he made — but instead said he appeared in court voluntarily to describe Paape's role on the murder.

Barbeau described how both boys attacked the woman with a hatchet and hammer prior to stealing jewelry and money. Barbeau describes how they used the money to buy cleaning supplies to clean up evidence from the victim's vehicle that they stole.

"We got in and I looked to Nate and nodded and shook my head as in yes or no. He nodded and then I took the first swing," Barbeau said in court.

Barbeau said he used a hatched to strike Olson — but eventually felt sick and went to the bathroom.

That's when Barbeau says he told Paape to help, and Paape took out a hammer.

"As I was heading into the bathroom, I heard him swing once. It was hitting her, I could tell. The exact same sound as I did," Barbeau said.

Barbeau said when he came out of the bathroom, he saw Paape hit Olson twice more.

Following Barbeau's testimony Wednesday, the prosecution rested — and the defense took over.

The defense used a videotape of Barbeau's confession last year to point out inconsistencies in Barbeau's testimony, and told the jury Barbeau lied at first.

Paape's lawyers then called in psychological experts to talk about how Paape was a follower, not a leader, and at age 13, still impulsive and in the process of developing his personality.

Then, Paape took the stand. He said he hit Olson with the hammer because he was scared if he didn't, Barbeau would attack him.

In court on Tuesday, jurors had to view graphic autopsy photos and hear about the extent of injuries Olson suffered in this crime.

Hard evidence linked to the September 2012 crime was taken out of bags and boxes, including clothes prosecutors say the 13 year olds wore, quarters they are accused of stealing, products they tried to clean up with after the crime — and the murder weapons: a hammer and a hatchet.

The Medical Examiner described what he discovered when he examined the victim.

"In examining the head, I found there were at least 18 different injuries or blows. 11 of these have evidence of sharp force and most of them have evidence of blunt force," Douglas Kelley said.

Two days after the murder, Kenneth Smith, an agent with the Department of Justice interviewed Paape about the crime. Smith had a piece of paper in which he says Paape wrote: "He killed his grandma and I was with him."

Barbeau has pleaded no contest to first-degree intentional homicide as part of a plea deal.

With the plea deal, Barbeau changed his plea from not guilty by mental disease or defect to no contest. Barbeau will be eligible for parole in 35 years.

After Paape was found guilty, his bond was immediately revoked, and he will now begin serving his time behind bars.

He will be sentenced on August 13th. Because Paape is just 14, even though first degree intentional homicide has a life sentence, there will be a parole date set.