NASA's record-breaking spacewoman retires as astronaut
CAPE CANAVERAL, Fla. — NASA's record-breaking astronaut, Peggy Whitson, retired Friday less than a year after returning from her last and longest spaceflight.

She's spent more time off the planet than any other American: 665 days over three space station missions. She's also the world's most experienced female spacewalker, with 10 under her spacesuit belt.

Whitson was the first woman to command the International Space Station, holding the position twice, and the oldest woman ever to fly in space. She was also the only woman to have served as chief of NASA's male-dominated astronaut corps.

Fellow astronauts called her a "space ninja."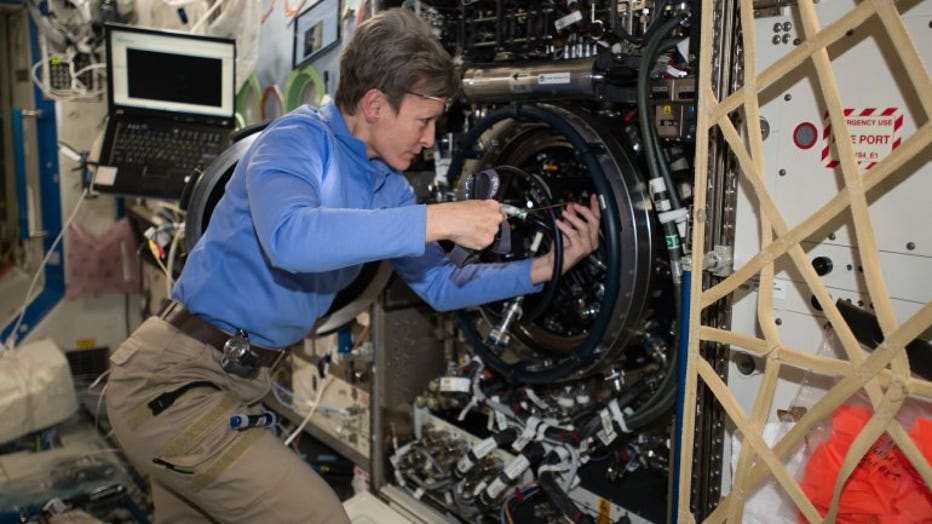 FILE PHOTO: NASA astronaut and space station commander Peggy Whitson does some troubleshooting on the space station in December 2016.


"It's been the greatest honor to live out my lifelong dream of being a @NASA Astronaut," Whitson said via Twitter, thanking "all who have supported me along the way."

"As I reminisce on my many treasured memories, it's safe to say my journey at NASA has been out of this world!"

The 58-year-old biochemist, who grew up on a Iowa hog farm, joined NASA as a researcher in 1986 and became an astronaut in 1996. Her last spaceflight, spanning 2016 and 2017, lasted close to 10 months.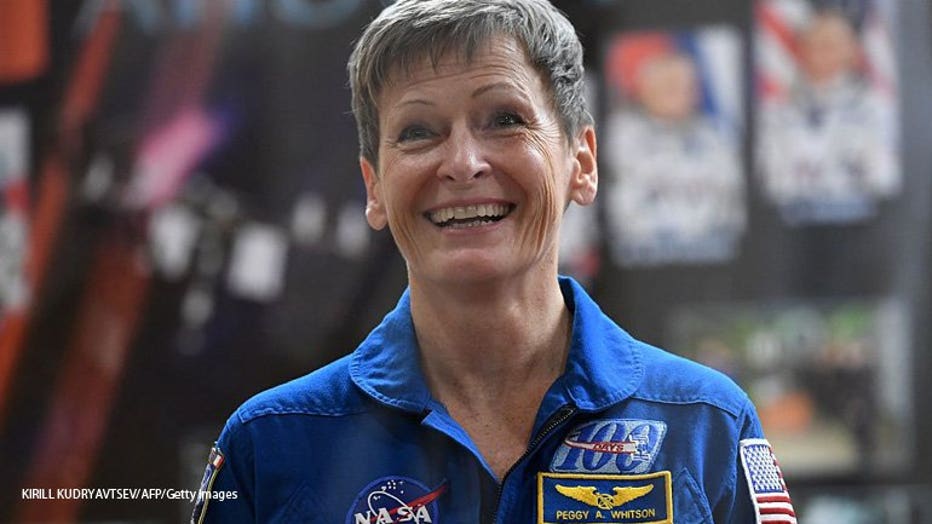 US astronaut Peggy Whitson takes part in a press conference at the Russian-leased Baikonur cosmodrome on November 16, 2016. The International space crew of French astronaut Thomas Pesquet, Russian cosmonaut Oleg Novitsky and US astronaut Peggy Whitso


Only Russian men have spent more time in space: Gennady Padalka holds the record with 879 days over five missions.

NASA Administrator Jim Bridenstine called Whitson an inspiration, citing her determination and dedication to science, exploration and discovery.

"She set the highest standards for human spaceflight operations," Brian Kelly, director of flight operations at Johnson Space Center in Houston, said in a statement, "as well as being an outstanding role model for women and men in America and across the globe."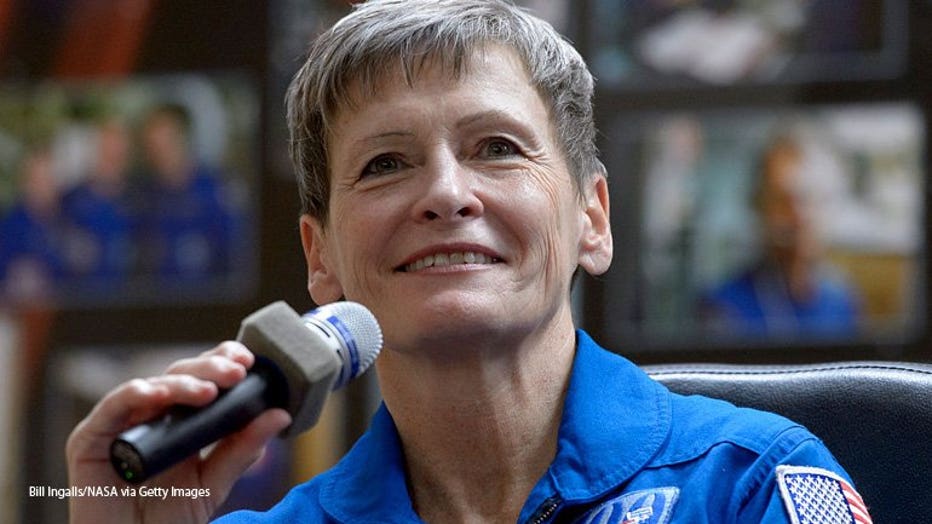 BAIKONUR, KAZAKHSTAN - NOVEMBER 16: In this handout provided by NASA, Expedition 50 ESA astronaut Peggy Whitson of NASA is seen in quarantine behind glass during a crew press conference November 16, 2016 at the Cosmonaut Hotel in Baikonur, Kazakhstan


Before leaving the space station last September, Whitson said she would miss the orbiting outpost — an "awe-inspiring creation" — and the views from 250 miles up.

"I will miss seeing the enchantingly peaceful limb of our Earth from this vantage point. Until the end of my days, my eyes will search the horizon to see that curve," she said.