'My morning meditation:' Bay View woman's quest to clear plastic from beaches takes her to restaurants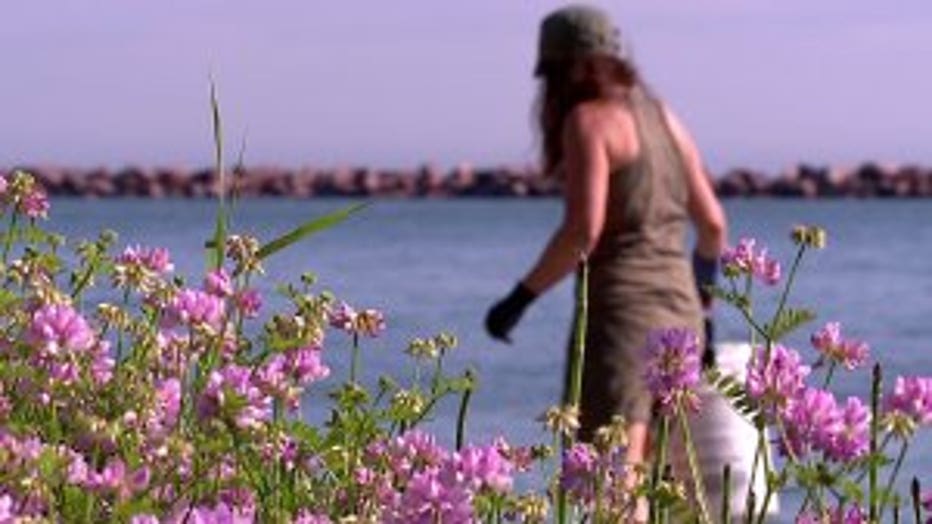 MILWAUKEE -- Marla Schmidt never set out to be an activist. She just wanted a break from the stress of caring for her parents.

Schmidt, who grew up in Bay View, returned to the beach near South Shore Park in the summer of 2017.  She just wanted to walk and meditate. She was not able to relax. There was too much litter on the beach.

Schmidt, a massage therapist, brought a bucket the next day. It didn't take her long to fill it plastic cigar tips, bottle caps, soda bottles and straws.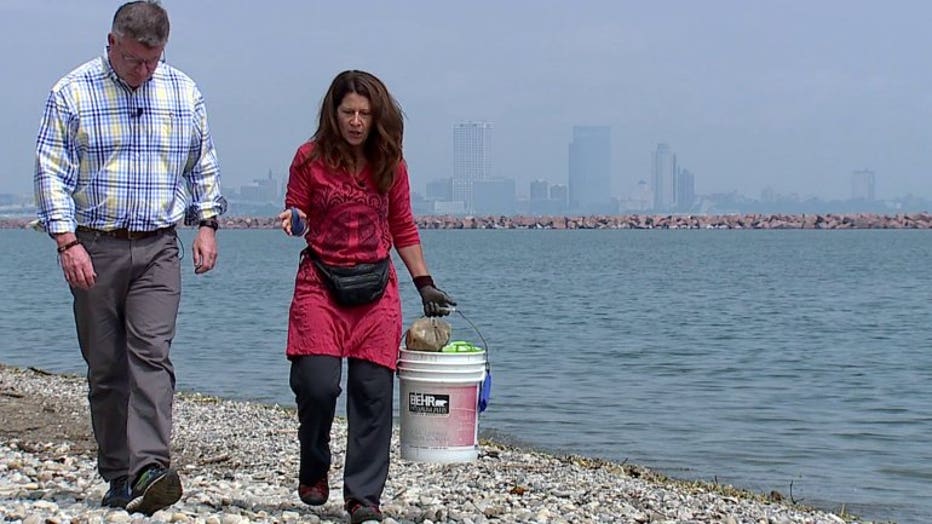 More than a year later, she's back at least four days a week.

"That's my morning meditation," said Schmidt.




She was joking, but the amount of litter strewn on the beach is alarming.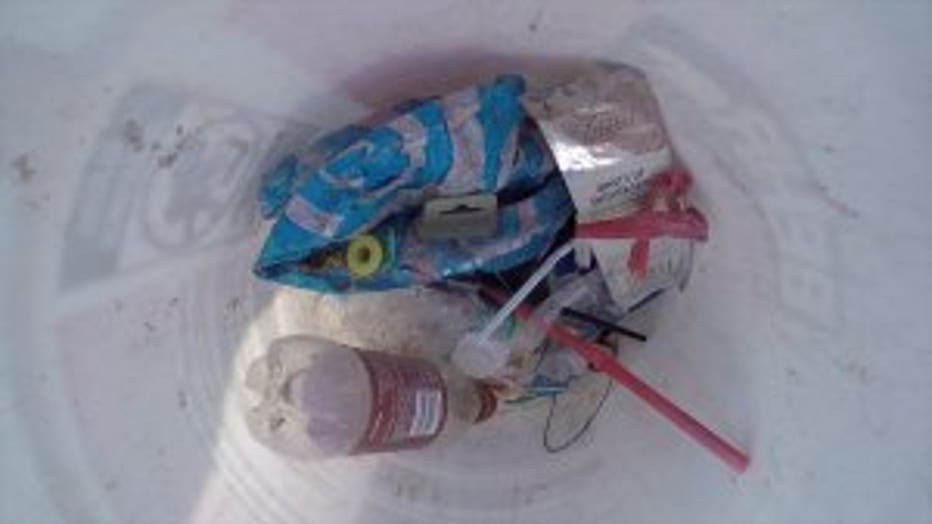 The Alliance for the Great Lakes shares her concern.  The non-profit group says food-related items (utensils, plastic bottles, straws) make up most of the trash found on area beaches.  Eighty-five percent of that is plastic.

Schmidt has an interesting answer when people ask her what she's doing.

"I don't tell them I'm picking up trash. I tell them I'm picking up plastic. The second I change the word 'plastic' instead of 'trash,' they all go 'ohh…' and minutes later, they come back with a handful of plastic they've picked up off the beach," said Schmidt.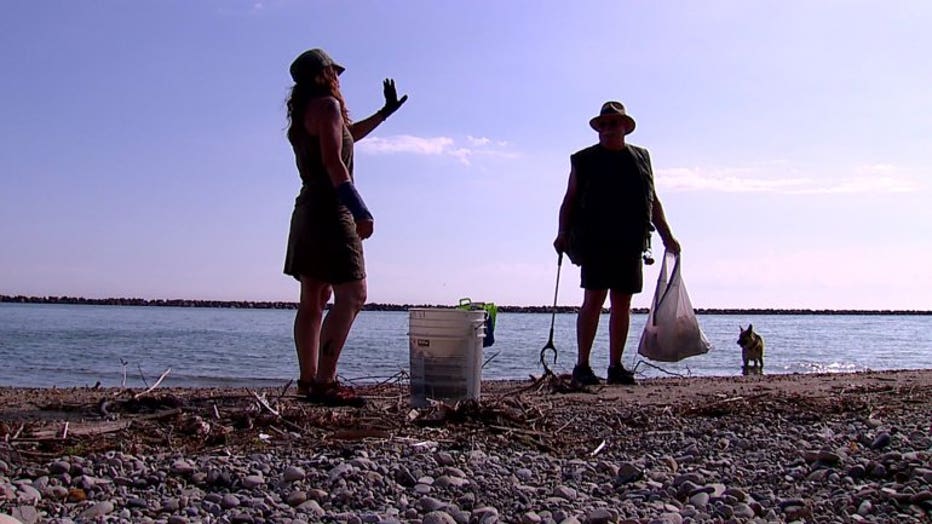 Picking up trash on a near-daily basis gave way to another idea for Schmidt.  She started asking local restaurants she patronized to stop using plastic straws and replace them with paper ones.  Her approach was user-friendly.  She made up signs for restaurants, explaining that straws would be available by request only, and they would be paper for environmental reasons.  She also did the research on companies that carried paper straws.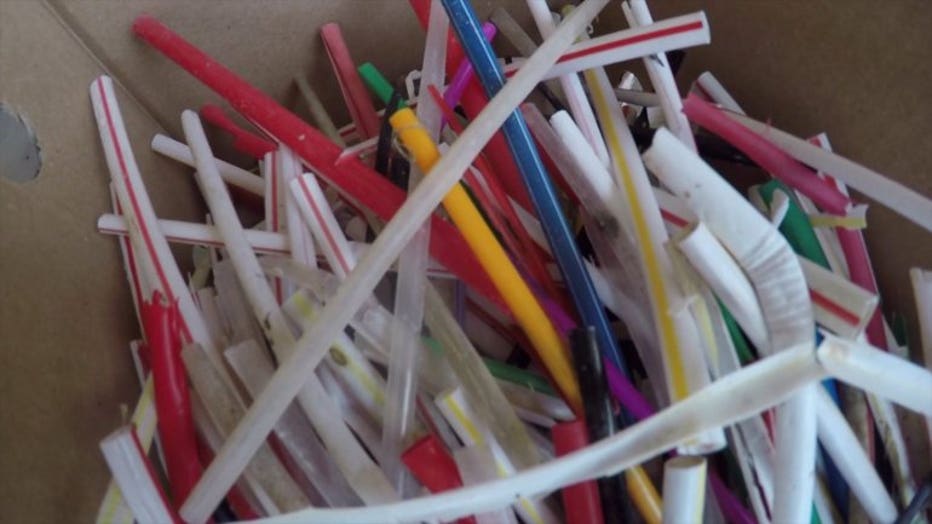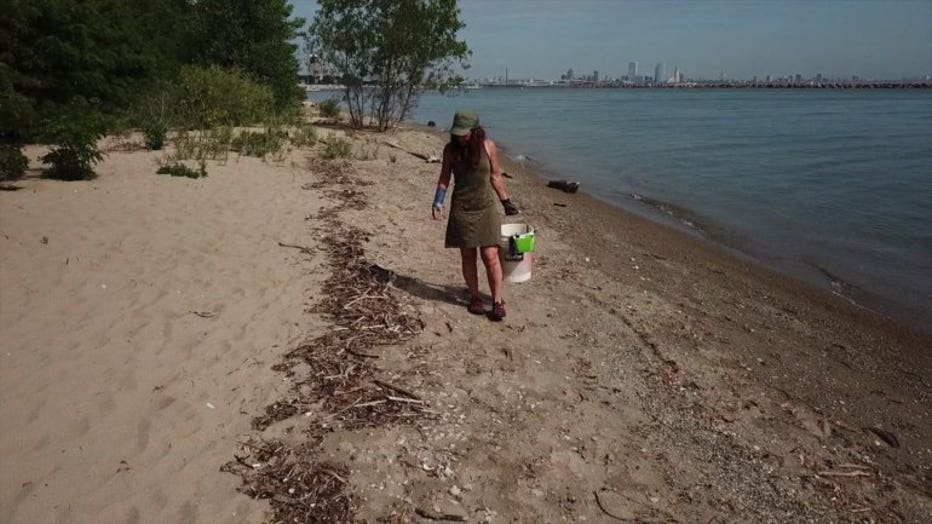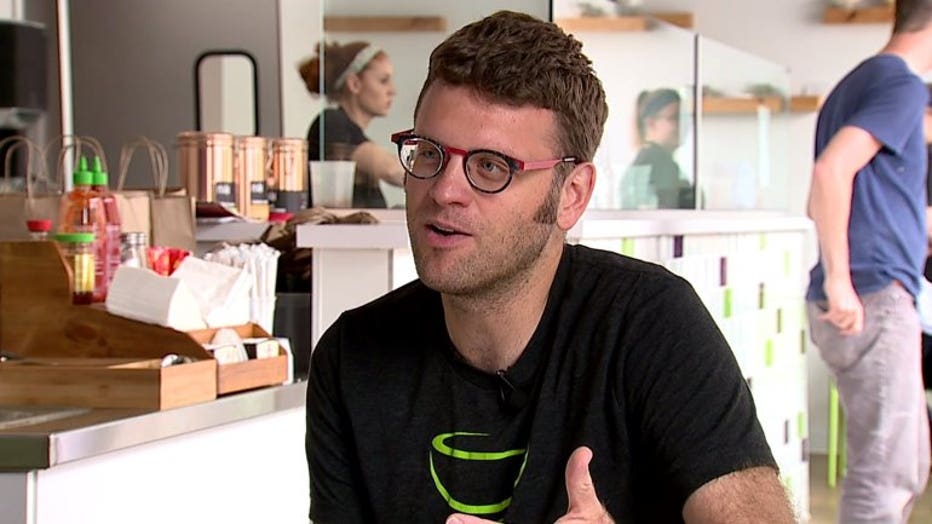 "She's a go-getter. She's very passionate about what she believes in, is how I would describe her. She does it in a very professional way," said Andy Larson, owner of Bowls restaurant in Milwaukee's Walker's Point neighborhood.

Larson said he's received no complaints from customers for removing plastic straws. In fact, it seems to be a welcomed move -- especially for a business located on Freshwater Way.

"Occasionally, someone will come in and say 'oh, that's really cool that you're not doing (plastic) straws,'" said Larson.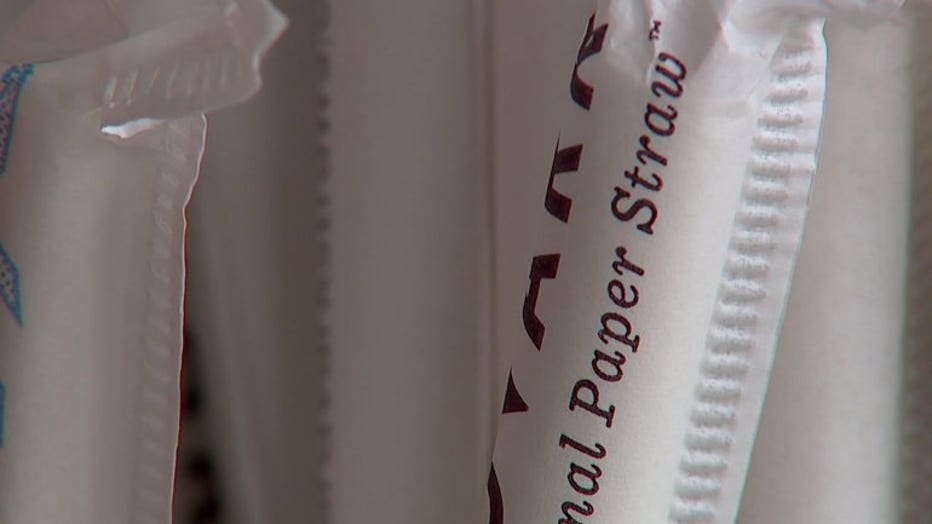 Larson said the paper straws are not significantly more expensive than the plastic ones.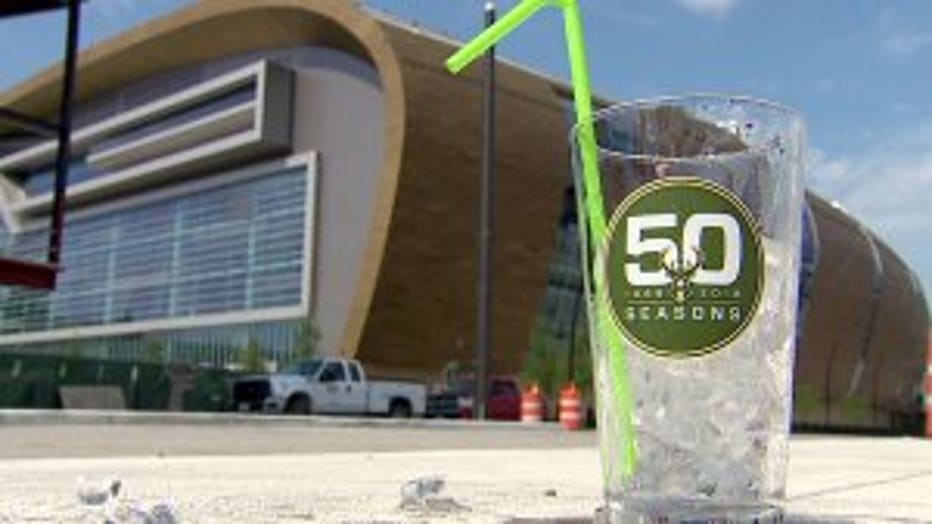 Schmidt was ahead of the times.  Since she started her campaign last year, the no-plastic straws movement has grown. Coffee giant Starbucks is phasing out its use of plastic straws and when the Milwaukee Bucks start playing in the Wisconsin Entertainment and Sports Center, fans will also be given paper straws with their drinks.

"Knowing where the rest of the world is going, banning of single-use petroleum-based plastic anything, it was an easy decision," said Raj Saha, general manager of the arena.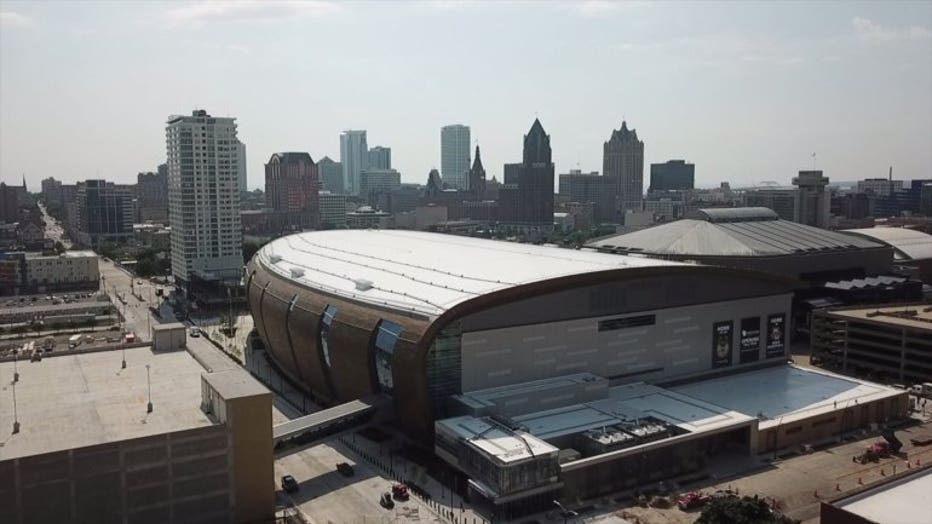 If you'd like to be a part of cleaning plastic trash off of area beaches, The Alliance for the Great Lakes has volunteer options. You can learn more by CLICKING HERE. 

You can see all the trash Schmidt collects and learn more about an upcoming meeting regarding how to reduce single-use plastic in Milwaukee by going to Catch of the Day MKE.