'My favorite word is...:' Young speller from Menomonee Falls shows rare passion for words & more!


MENOMONEE FALLS -- Spelling, as a basic concept, is fairly straightforward. You take a certain combination of letters and place them in the right order to create a given word. It's simple enough to understand, but much harder to accomplish. Unless you spell your name G-O-V-E-A-S.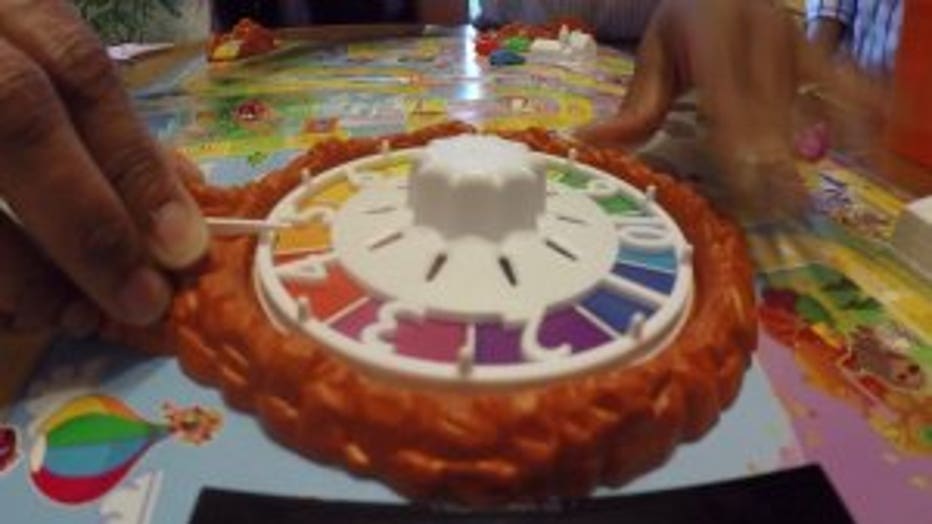 In the Menomonee Falls home of Mary and Joseph Goveas, Life is the board game of choice – because spelling is serious business.

"Some people ask me Supercalifragilisticexpialidocious," middle child Immanuel says. "And I'm like, 'Okay come on guys.' "

The three children of Indian immigrants – Veronica, Immanuel and Joshua – are masters of the English language, though mom and dad take none of the genetic credit.




"I'm sure there has been a mutation somewhere," jokes Dr. Joseph Goveas, whose field of expertise at the Medical College of Wisconsin is geriatric psychiatry.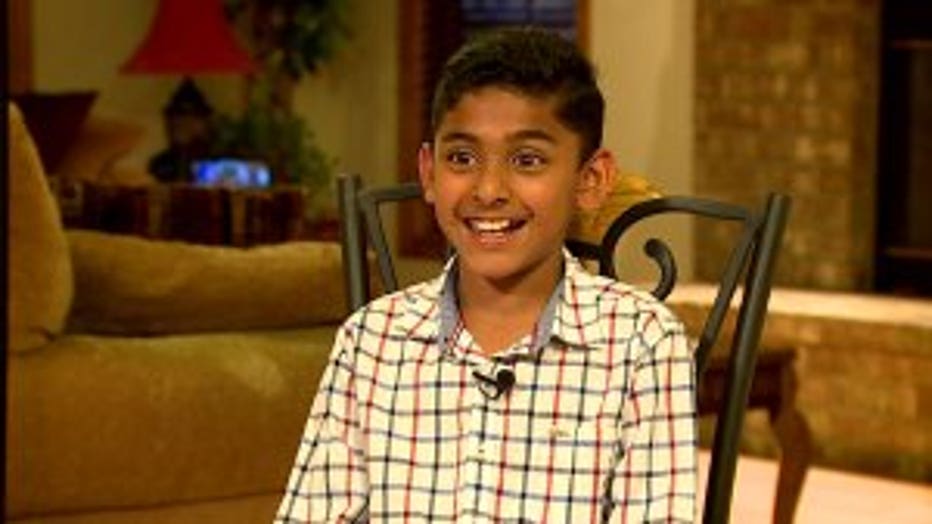 Right now Immanuel, the middle child, is holding all the cards. In March, he was named co-champion of the Badger State Spelling Bee, along with Kenosha 14-year-old Hanna Ghouse.

"My favorite word is the word I spelled to tie for first, papillote," Immanuel states.

This week he'll compete at the Scripps National Spelling Bee outside Washington, D.C.

Older sister Veronica was the trailblazer. She won the state championship two years ago to qualify for the National Bee.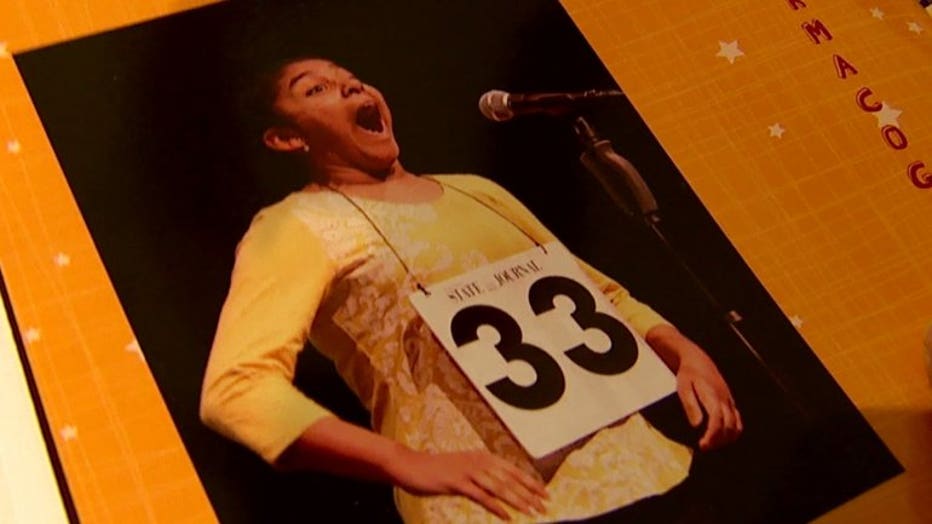 Now you probably have a picture in your mind of a family that spends ten hours a day memorizing Merriam Webster. But in Immanuel's case there's no time for that – he has too many other talents to pursue.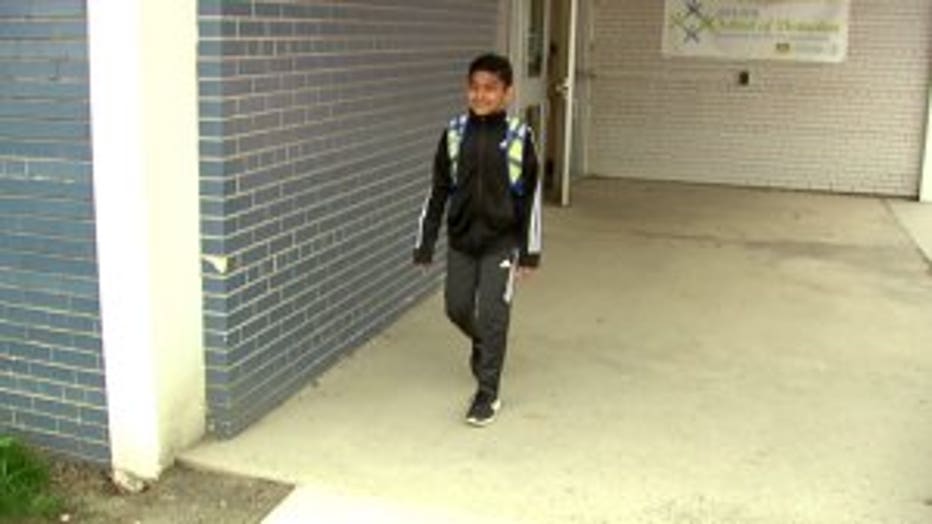 "It can't be the only thing you do all the time," he says, with wisdom beyond his years.

First off, he's actually better with numbers than he is with letters.

"In seventh grade math – everyone, if they need help, they come to me," he said.

Here's the catch, Immanuel is in fifth grade. But every day Mary takes her 11-year-old son from Riverside Elementary to North Middle -– so he can wade through a sea of teenagers to math class.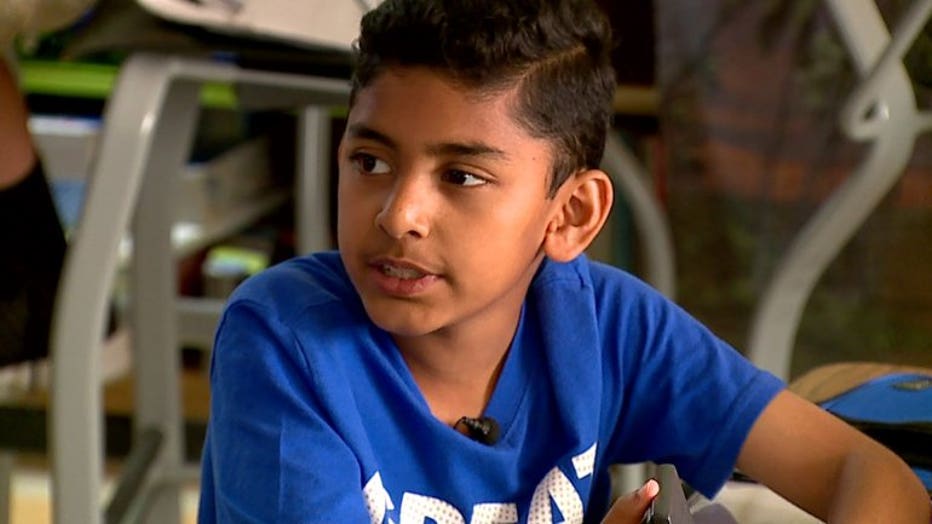 "It's very impressive," said his seventh grade math teacher, Tammian Moore. "And not just the academics, but the idea of how he has the confidence to even help other students."

Labeling Immanuel a brainiac spelling whiz would also be a lazy stereotype. Yet again, he's not so easy to define.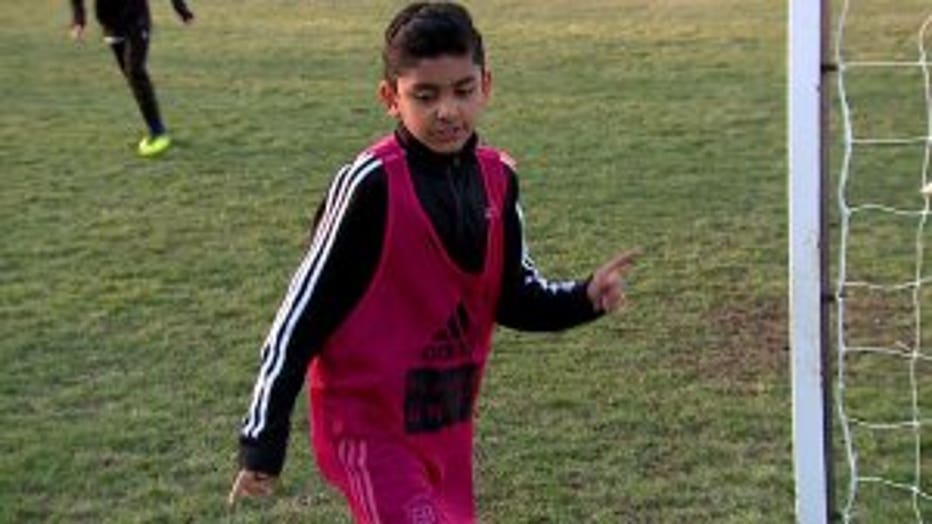 Soccer is just as much of a love as school. 'Manny' is a skilled midfielder for the Elmbrook United U11 select team.

"Some kids you see them playing and they're trying and it's hard," his coach, Mark Lambrecht said. "It just seems easy for him."

And apparently he's just as good with a ping pong paddle as he is on the pitch.

"I think he has a talent to become one of the best players in Wisconsin and maybe United States also," states coach Chico Brito.

Regular coaching with the Milwaukee Table Tennis club works two ways.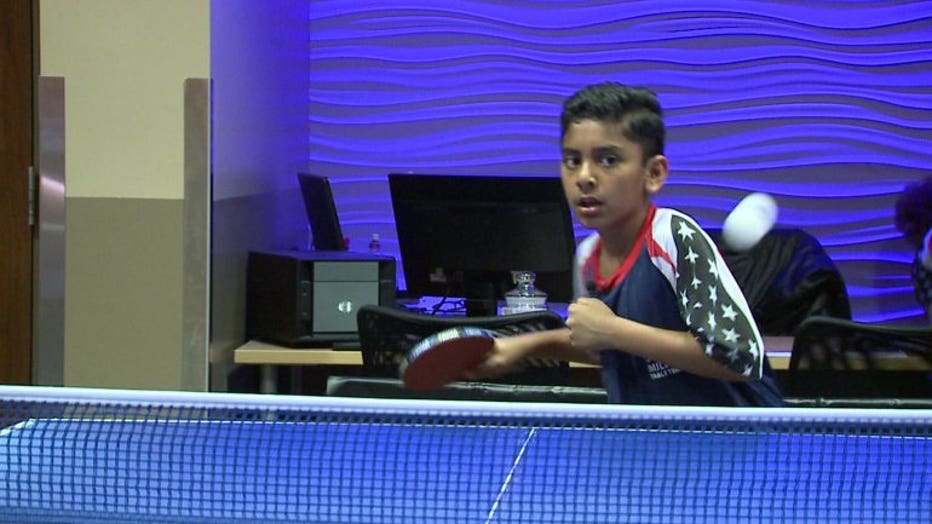 "I teach him table tennis and he is teaching me how to spell," Brito jokes. "He's teaching some words for me, this is a very nice exchange for us."

It seems everything he does, he does with aplomb – that means poise and confidence. But seriously, is there anything he's bad at?

"That's a very good question," Joseph said with a smile. "I would say singing. I think he shouldn't sing."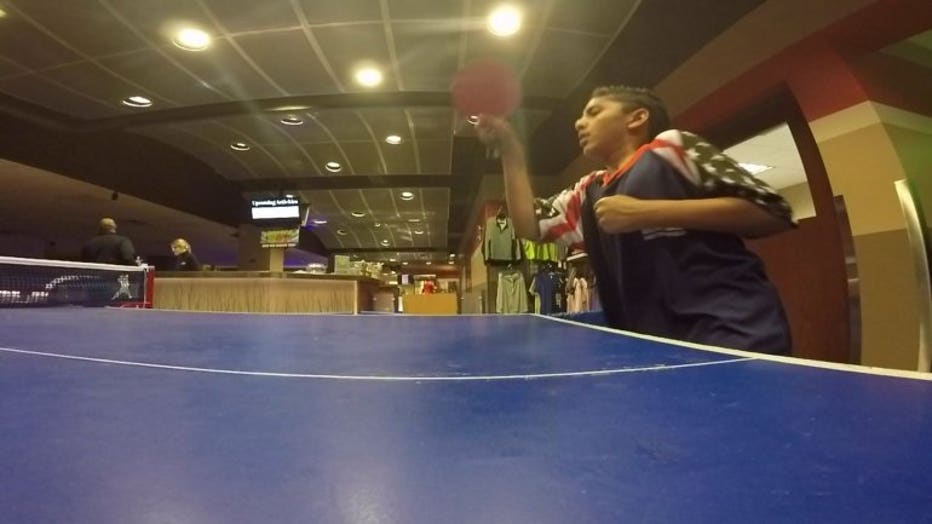 Vocals aside, you might expect Immanuel to walk around with a bouffant – meaning puffed-out – chest. But his most impressive qualities are the ones you can't memorize or practice.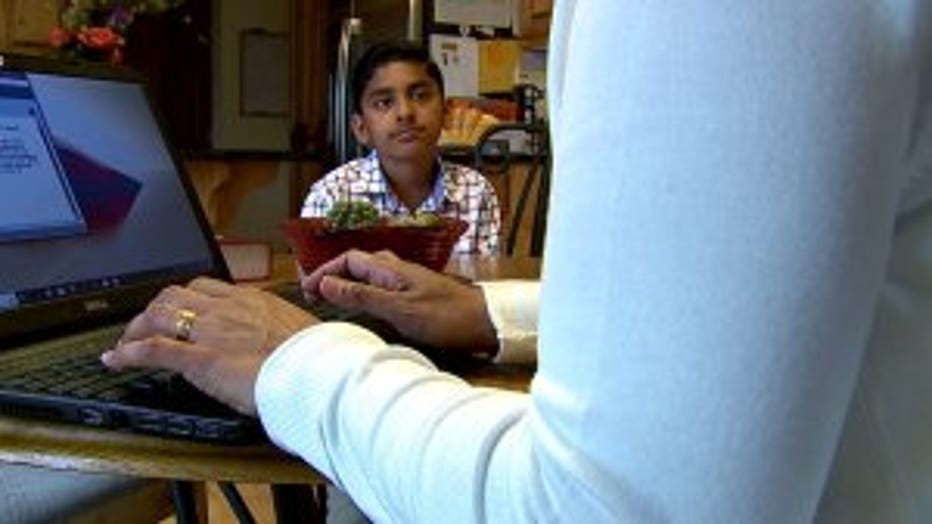 "Their character is more important," Mary Goveas states.

"He's also a really good friend," adds fifth grade teacher Catherine Cedzo, who uses Immanuel as a teacher's assistant during math sections. "He helps his peers, he looks out for them and he makes really responsible choices."

The son of Mary and Joseph is something of a miracle.

This week, Immanuel will be part of the largest field of contenders in the 91-year history of the Scripps National Spelling Bee, a total of 519 young spellers.

"When we were growing up, they used to say, 'Sky is the limit,' Joseph said. "But for them I believe Mars is the limit."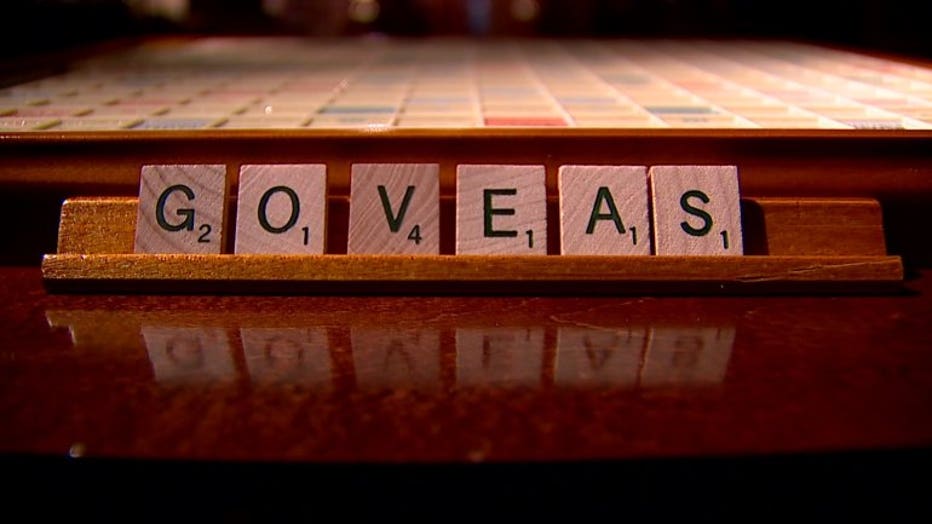 No matter the outcome, Immanuel is excited.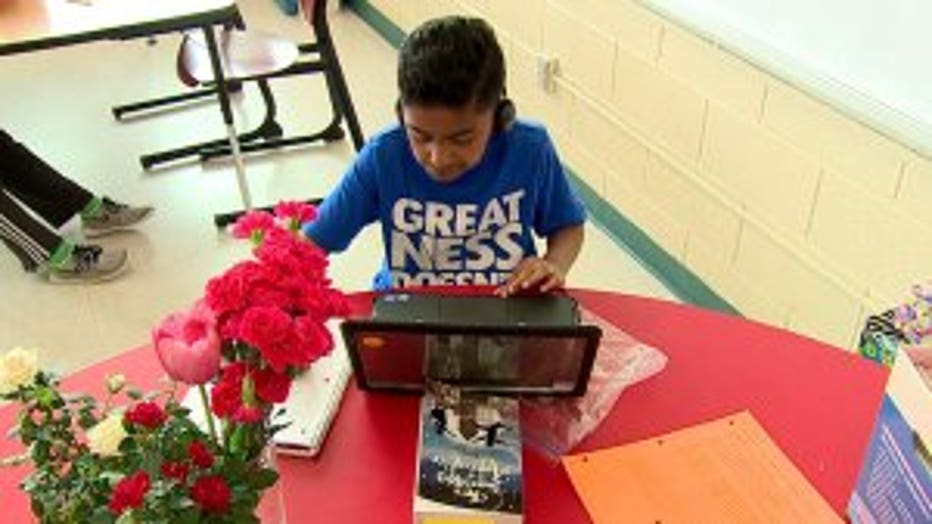 "I'm just looking to have fun and try my best," he said.

After all, he has plenty to fall back on.

"This is only one part of his growth," Joseph adds. "And he's already achieved a lot, I think."

No argument there, that's been fairly well spelled out.