Mukwonago police: Missing teens found safe in Michigan
MUKWONAGO, Wis. - UPDATE – Mukwonago police on Saturday, Aug. 27 announced missing 14-year-olds Jesse Kelley and Zara Sindler were found safe and have been reunited with their parents.
They were found in Benton Harbor, Michigan – more than 180 miles from Mukwonago in the southwestern part of the state. They had been last seen Monday, Aug. 22.
The missing person report is available below.
SIGN UP TODAY: Get daily headlines, breaking news emails from FOX6 News
The Mukwonago Police Department is asking for help in the search for two missing 14-year-olds.
Jesse Kelley and Zara Sindler were last seen around 10 p.m. on Monday, Aug. 22.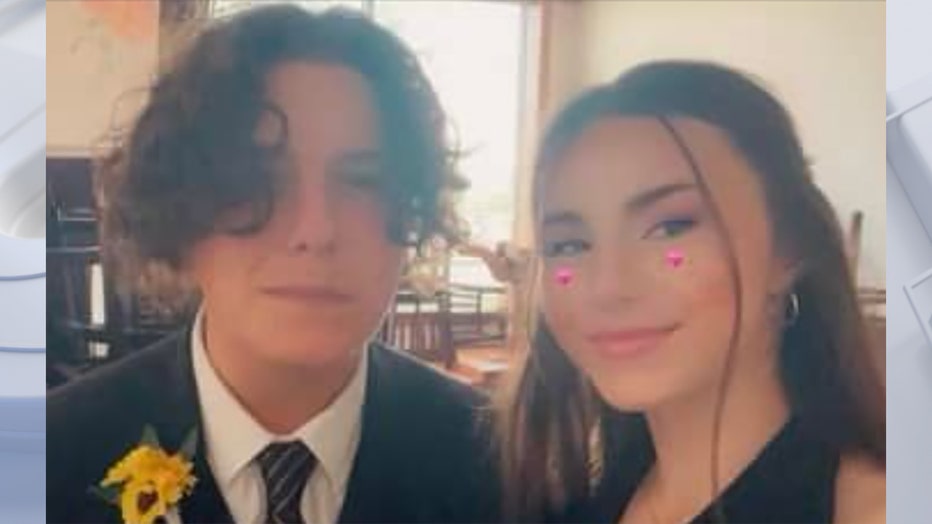 Jesse Kelley and Zara Sindler
Police spoke to the teens' parents on Tuesday. At the time, it was believed the two were hiding in the Vernon Marsh. Officers searched the marsh and other areas, including at possible friends' houses, but did not find the teens.
Jesse's mom, Kimberly, said the 14-year-olds are in a relationship and both struggle with depression.
"Jesse for the love of god please come home. We're scared to death, and we need to know you're safe," she said Friday.
FREE DOWNLOAD: Get breaking news alerts in the FOX6 News app for iOS or Android.
She said she's been told the teens could be anywhere from Illinois and Michigan to Kentucky or Georgia. It is unclear where they may have gone and who they may be with, police said.
"Somebody's got to know something, because these kids seem to be traveling from one neighborhood to another – one town to another," said Sandra Kos, Zara's mother. "These are not close enough to walk, they either have to be getting a ride or some kind of help."
Anyone with information is asked to call Mukwonago police at 262-363-6435.