Mugshot of woman with black eyes, blonde hair goes viral
LANCASTER COUNTY, S.C. - The mugshot of a black-eyed, blonde-haired South Carolina woman arrested in connection with an armed robbery is receiving national attention.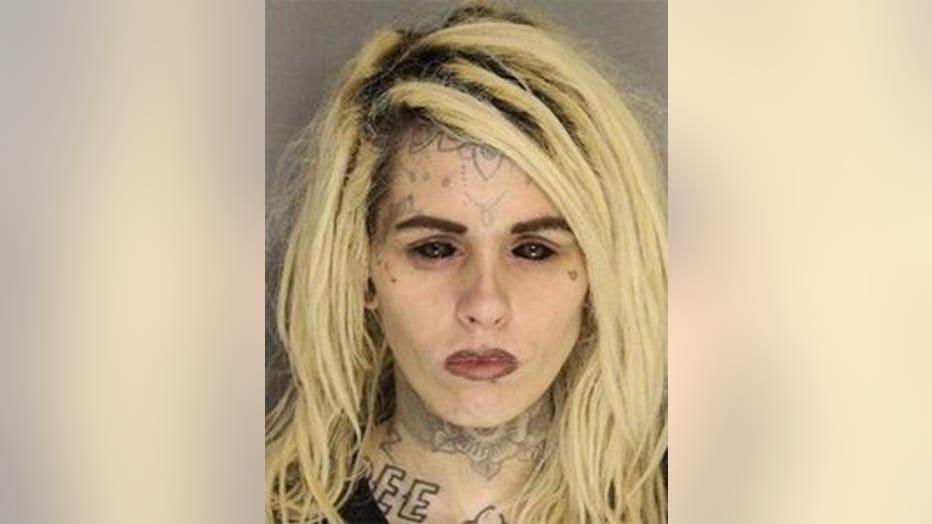 Morgan Joyce Varn's terrifying appearance has drawn national attention after she was arrested for kidnapping, armed robbery and property damage. Click to Enlarge (LANCASTER COUNTY SHERIFF'S DEPARTMENT)


The photo of the woman with black eyes went viral on social media, the Charlotte Observer reported.

"What is wrong with her eyes?" one commenter posted. Another wrote, "How does a person have all black eyeballs."

Morgan Joyce Varn, 24, was taken into custody after she and an armed man allegedly robbed a 25-year-old of cash and his cellphone on Monday night, according to a post on the Lancaster County Sheriff's Office's Facebook page.

Some suggested her eyeballs had been tattooed in a procedure the Observer referred to as corneal tattooing.

Varn and 23-year-old Mikael Robinson were arrested at a home after a SWAT team intervened. Varn and another woman were brought out of the residence and detained, while Robinson was taken into custody after the SWAT team entered the house, the Sheriff's Office said.

During a search of the home, authorities recovered an allegedly stolen pistol, as well as ammunition and a "substantial amount" of cash, the post stated.




Varn faces charges of armed robbery, kidnapping and malicious injury to personal property, kidnapping, possession of a firearm during the commission of a violent crime, and possession of a stolen pistol.