MU Law poll: Evers edges Walker, Baldwin takes big lead over Vukmir


MILWAUKEE -- Gov. Scott Walker has never trailed by as much or as late into the fall as he does in the Marquette University Law School Poll results released Tuesday, Sept. 18.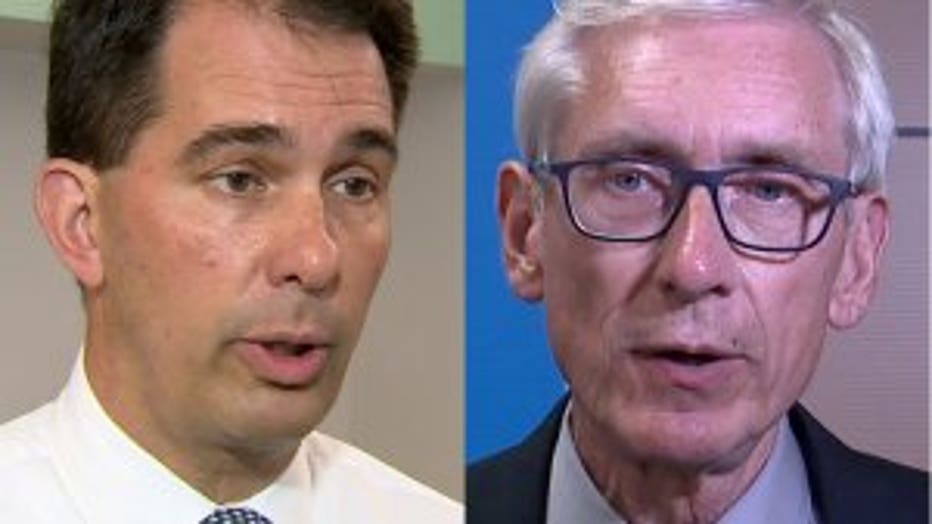 Governor Scott Walker, Democratic challenger Tony Evers


Democratic challenger Tony Evers leads Walker, 49-44, among likely voters. The two were tied in August. Walker has never faced a deficit of more than two points since the poll began in 2012.

Republican U.S. Senate candidate Leah Vukmir also faces an uphill climb, trailing Democratic U.S. Sen. Tammy Baldwin, 53-42. Baldwin's lead was just two points in August.

"Independents are leaning pretty solidly Democratic among most of the races," said Charles Franklin, the poll's director.

Franklin said independent voters were among the key factors pushing Democrats ahead this month, though they could quickly flip in the seven weeks before the election.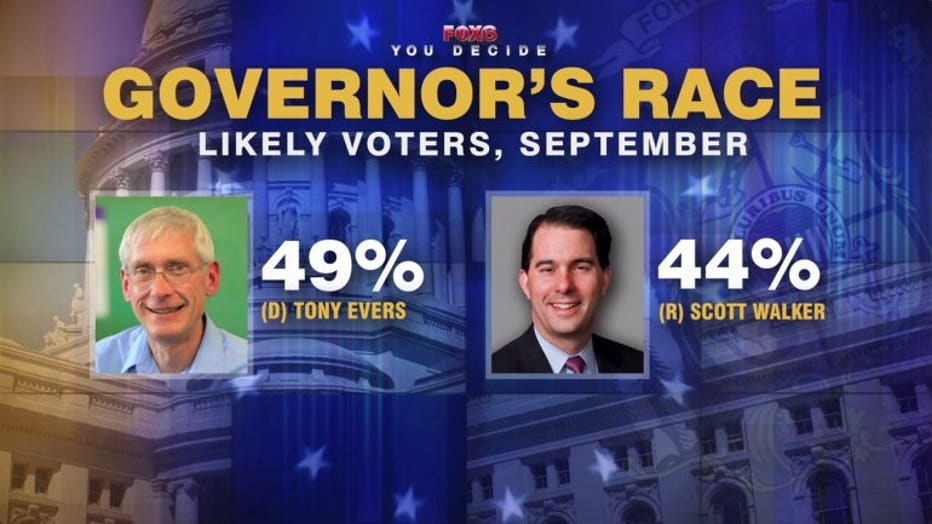 Governor's race

Walker has always relied on independents in his three statewide victories. But he's losing that group to Evers by 20 points. Independent voters are prized by candidates, because Wisconsin has a similar number of reliably Republican and Democratic voters.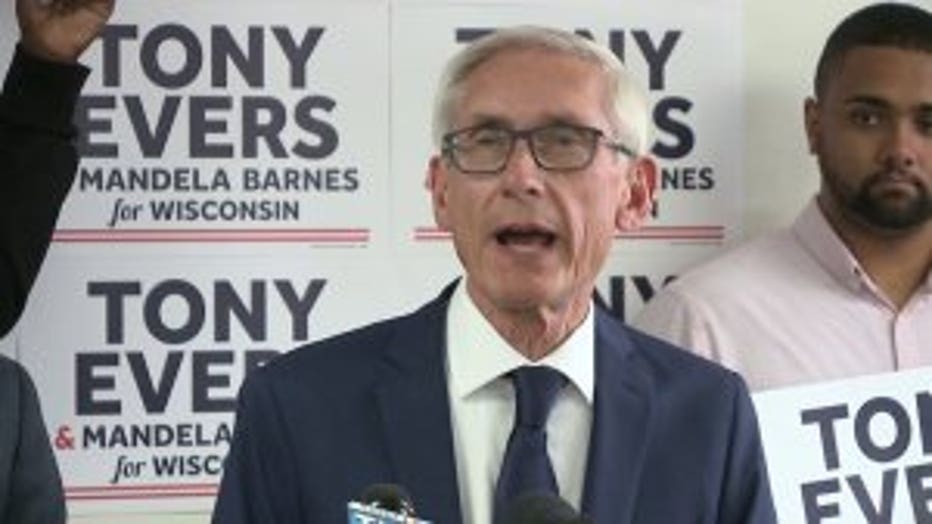 "Who does that leave to influence? Basically, the independents," said Franklin.

Walker runs strongest among white men who don't have a college degree, leading Evers by 12 points in that demographic. He's weakest with college-educated white women. Evers wins that group by 26 points.

Walker's campaign is running ads attacking Evers over porn-watching teachers and Evers' plans to cut the prison population. Franklin said if Walker is concerned about female voters, the ads could be meant to influence them.

"The question is, will these issues that he's picked influence them positively in his direction, or at least negatively against Tony Evers?" said Franklin.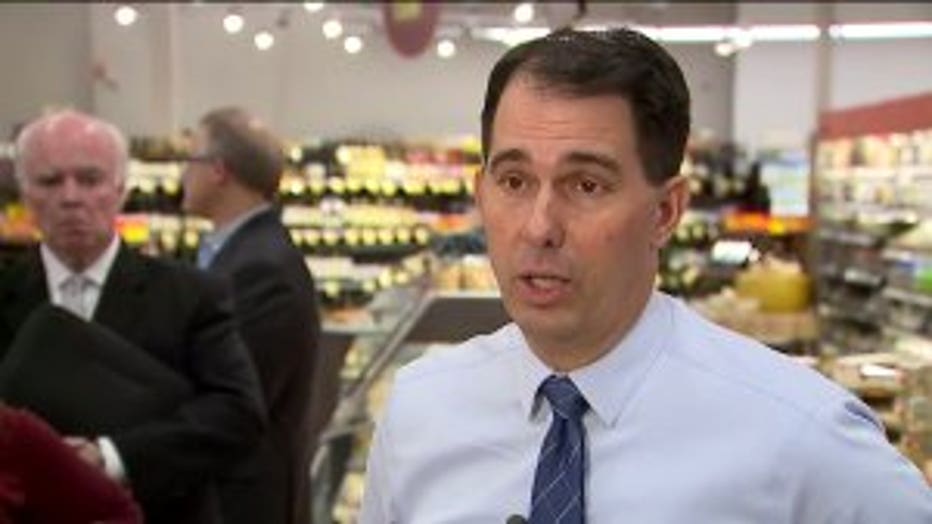 Walker's campaign declined to comment about the results, which are in line with national trends favoring Democrats in November.

Evers said he was pleased with the results. He said they showed Walker's ads weren't working.

"That diversion that he's tried to use as a wedge hasn't worked. The people of Wisconsin know better," Evers told reporters in Milwaukee.

U.S. Senate race

Baldwin increased her lead to double digits after Vukmir survived a bruising primary with GOP rival Kevin Nicholson.

But 2016 presents a cautionary tale for Baldwin. That year, Democrat Russ Feingold held a double-digit lead over Republican U.S. Sen. Ron Johnson until Johnson started chipping away and eventually won on Election Night.

"Certainly in the Senate race, it's reminiscent of 2016," Franklin said.

In the election for Wisconsin attorney general, the poll shows Republican incumbent Brad Schimel has 48 percent support. Democratic challenger Josh Kaul has 41 percent among likely voters.

The new Marquette University Law School Poll interviewed 800 registered voters in Wisconsin by landline and cell from Sept. 12 to Sept. 16. Among likely voters, the margin of error was +/- 4.4 percentage points.