MPL wants your input on design of new library branch coming to historic Hills Building
MILWAUKEE -- The Milwaukee Public Library is asking for the public's input on the plans for the replacement of the Forest Home Branch library. The new library will be constructed inside the historic Hills Building at 906-910 W. Historic Mitchell Street.

Before the architectural firm HGA Architects and Engineers begin the design phase of the 1st floor, 16,000 square feet library later this year, MPL wants to hear from members of the community with their ideas for the library's design, look and feel.

A public open house will be held to collect input and present an update on the library redevelopment project as well as offer an opportunity to the public to visit the new library space.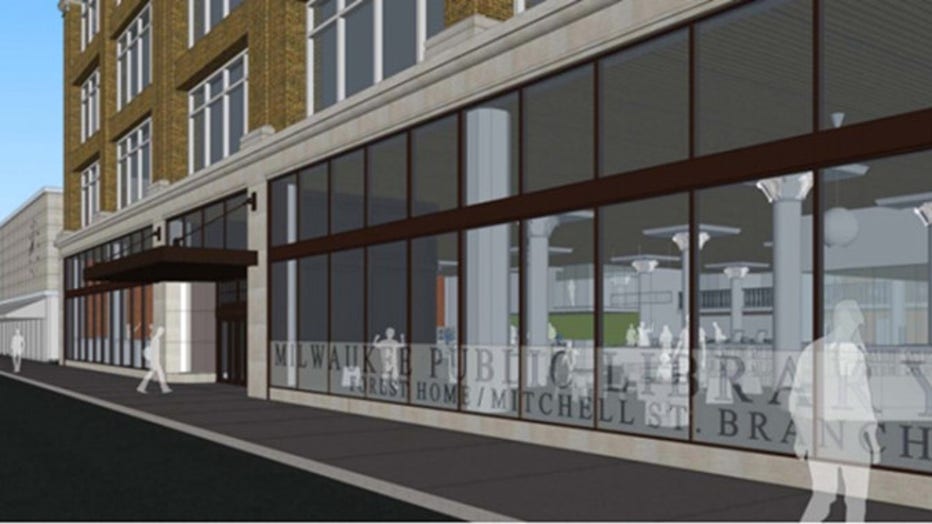 The open house is taking place at the new site, 906-910 W. Historic Mitchell Street, on Wednesday, September 2nd from 4 p.m. to 7 p.m. with brief presentations at 4:30 p.m. and 6:30 p.m. -- and also Thursday, September 3rd from 10 a.m. to 2 p.m. where visitors will be able to check out the new library space.

Presenters at the event will include Mayor Tom Barrett, Alderman Jose Perez, Library Director Paula Kiely, HGA Architects and Engineers, and Gorman & Company, Inc.

If you would like to learn more about the new library project, CLICK HERE.