MPD: Teen accused of crashing stolen car was released on GPS monitoring in separate case
MILWAUKEE -- Milwaukee police say one of two teens accused of crashing a stolen vehicle near 9th and Wright was on GPS monitoring at the time -- recently released to his home in a separate juvenile case.

The crash happened near 9th and Center shortly after 10:30 p.m. on Monday, February 15th.

This incident began when Milwaukee police officers spotted a 2014 Toyota Camry that matched the description of a vehicle that had been stolen in an armed robbery on February 7th near 40th and Locust.

In that incident, three suspects, one armed with a gun, stole the Camry from a 22-year-old Milwaukee man.

Police say over the next eight days, the suspects committed several crimes in Milwaukee and outside jurisdictions.

On February 15th, the Camry fled when the occupants of the vehicle spotted the officers.

Minutes later, the Camry was involved in a crash with another vehicle near 9th and Wright. The driver of the car that was hit, a 22-year-old Milwaukee man, had to be taken to the hospital -- but it was believed he would survive.

The occupants of the Camry then fled on foot. The 16-year-old boy and 15-year-old girl were arrested a short time later following a brief foot chase.

Police have shared some details related to the 16-year-old boy's criminal history.

Police say over the past two years, he has been arrested for burglary, operating a vehicle without the owner's consent as a passenger, operating a vehicle without the owner's consent as a driver, theft from a person, and armed robbery.

On January 6th, he appeared in Children's Court for a hearing and was released to his home under Milwaukee County supervision with 24-hour curfew and GPS monitoring.

On February 2nd he was in court again -- and the same restrictions remained in place.

On February 15th, the day the crash happened, a juvenile warrant was issued for this 16-year-old boy. He was arrested later that day for his involvement in the crash.

MPD will present the current case to the Milwaukee County District Attorney's Office for charges in the coming days.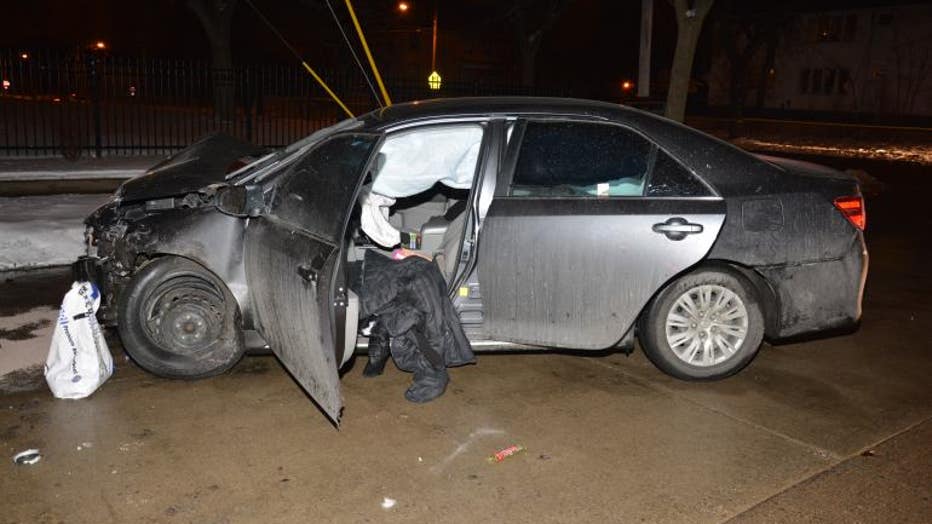 Crash involving stolen vehicle near 9th and Center on February 15th -- 16-year-old girl, 15-year-old boy arrested