MPD announces new "Overdose Task Force" to combat growing opioid problem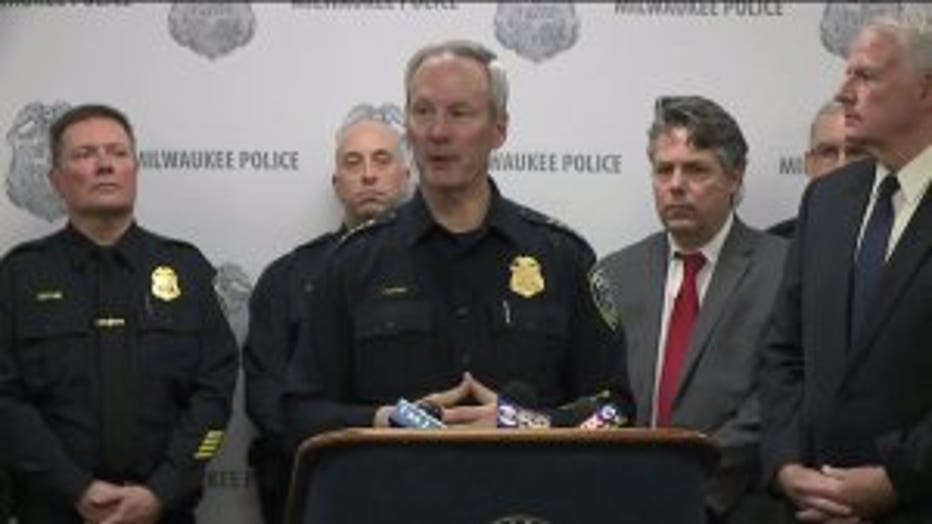 MILWAUKEE -- The number of drug-related deaths easily outpaces the number of homicides or traffic deaths in Milwaukee each year. The Milwaukee Police Department announced Thursday, December 14th, a new "Overdose Task Force" to help with the growing problem.

The Milwaukee County Medical Examiner's Office on Thursday released the below data:

To date this year (2017):


Approximately 34 cases are still pending further toxicology.

To date this year (2017):


2016 numbers:


"Our goal is to reduce heroin and opioid trafficking with targeted enforcement, and intelligence sharing analysis and planning," said Chief Flynn.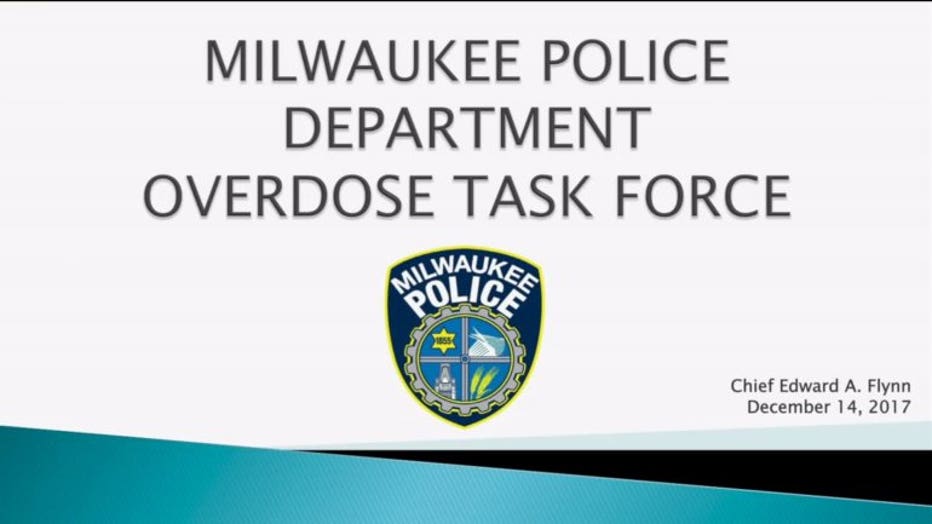 That's the charge of the MPD Overdose Task Force, which launched with 16 members. In introducing the task force, Chief Flynn started with the reasons why -- noting the sharp increase in overdose deaths year-to-year.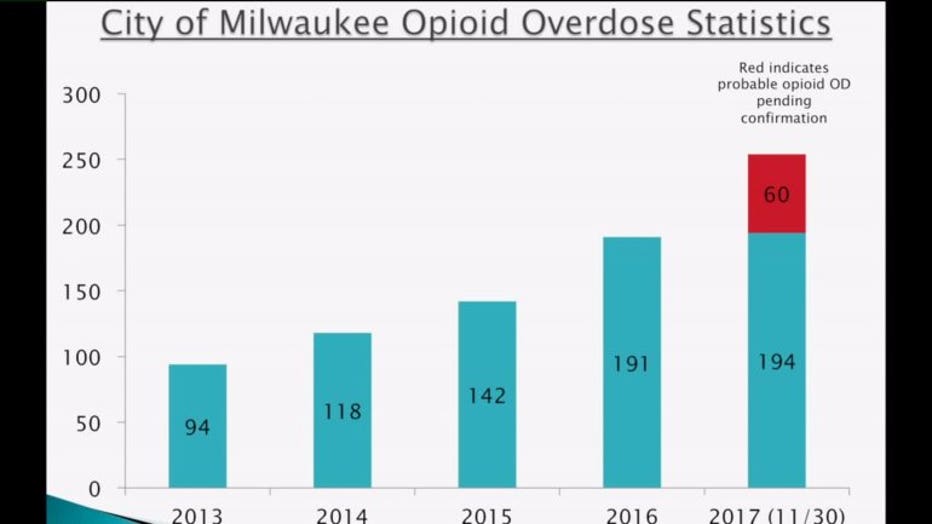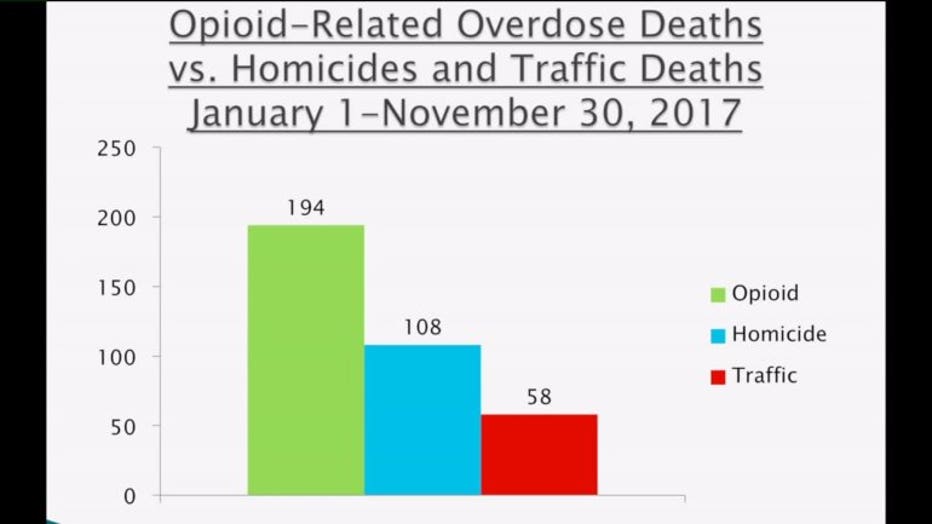 The task force will concentrate on drugs, including heroin and fentanyl and the opioid deaths -- as opposed to that and other crimes.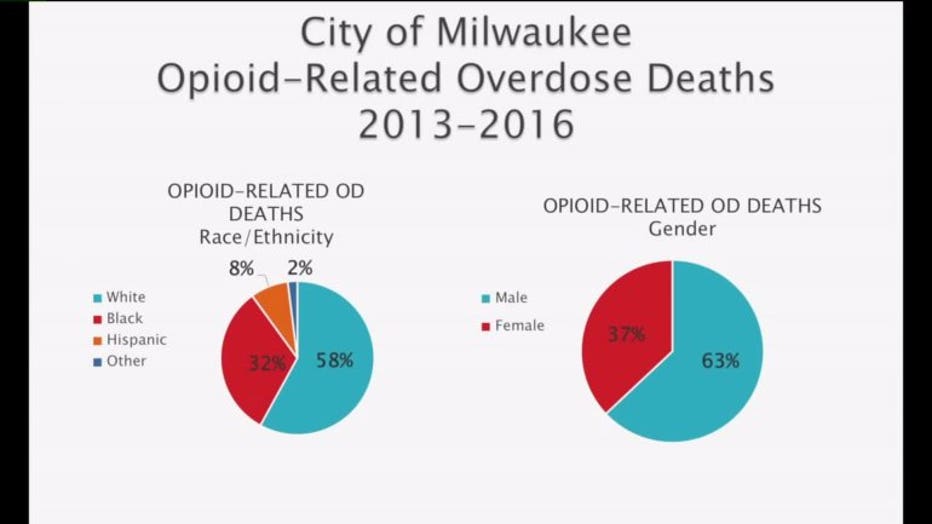 "They're not homicides," Flynn said. "They're not non-fatal shootings, but they are death at the hands of another because of these powerful illegal drugs. What we're doing now is reorienting."

Flynn says the task force will concentrate on dealers, not users. Statistics give more information about the users: the average age is 44 and the majority are white males.

MPD did a heat map for overdose deaths. It illustrates the deaths from heroin and fentanyl are highly concentrated in the south of the city.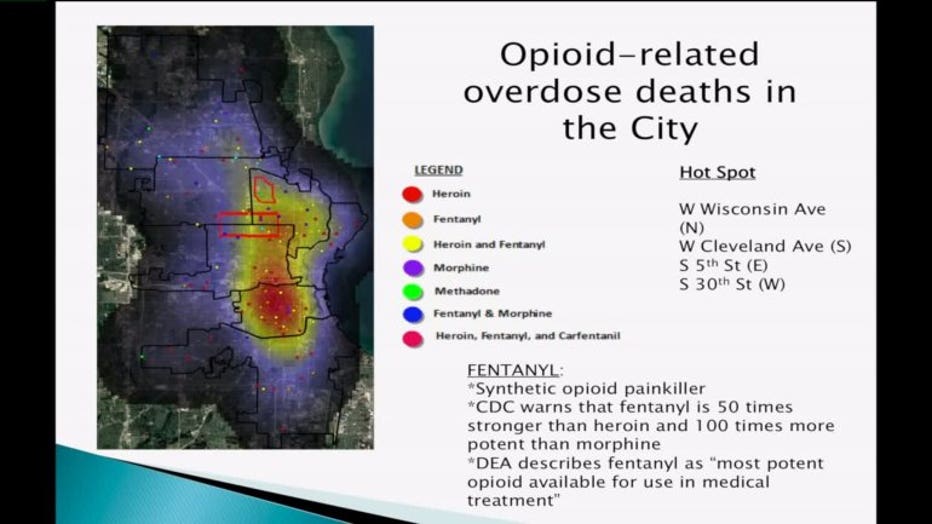 The hot spot is bordered by West Wisconsin Avenue, West Cleveland Avenue, South 5th and South 30th Streets.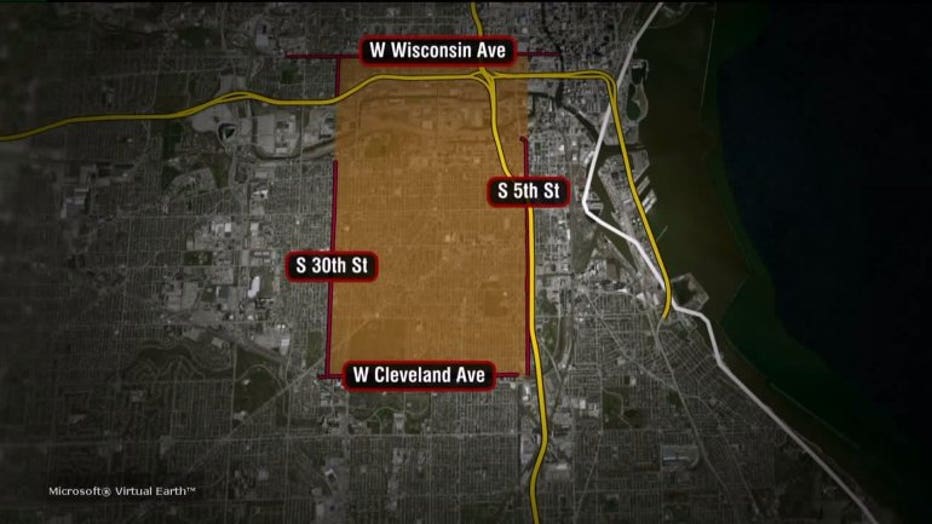 "There is not an enforcement solution to the opioid crisis. We can be be one component of a broader attempt to deal with this public health crisis," Flynn said.

CLICK HERE for resources via the Wisconsin Department of Justice's Dose of Reality campaign.