MPD: 24-year-old man suspected in fatal crash at 60th and Burleigh
MILWAUKEE - Police say a 24-year-old Milwaukee man has been taken into custody in connection with a fatal crash near 60th and Burleigh on Thursday afternoon, Dec. 31. 
That man has a troubling history of reckless driving. Investigators say he struck and killed another pedestrian in 2016 and was already facing charges for hitting another person prior to Thursday's crash.
60th and Burleigh crash
Officials say the crash happened shortly before 2 p.m. on Thursday. They say the suspect was driving a vehicle that sideswiped two cars that were stopped for a red traffic signal at the intersection of N. 60th Street and W. Burleigh Street.
The suspect's vehicle proceeded to disregard the red traffic signal and collided with a third vehicle. The impact of the collision caused the suspect's vehicle to strike a pedestrian and flip over, coming to a rest on its roof.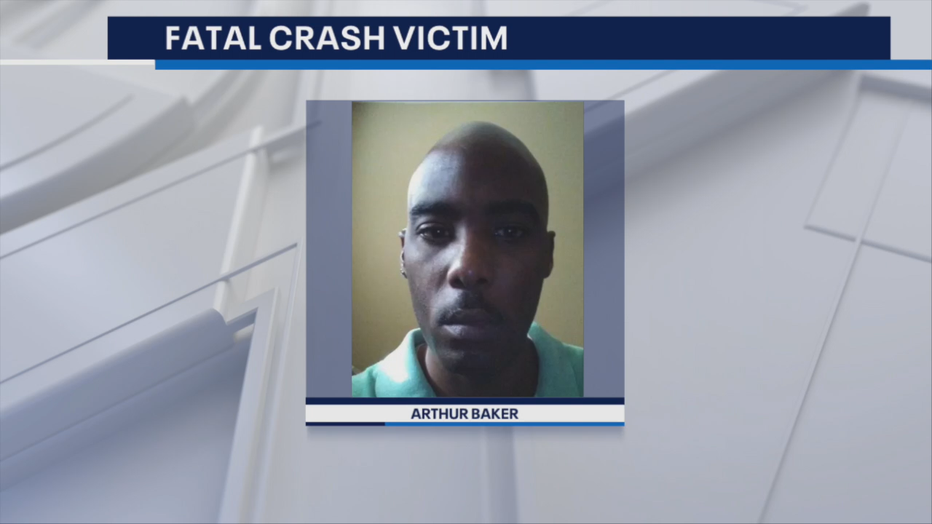 The pedestrian, a 36-year-old man from Milwaukee, has been identified as Arthur "A.J." Baker.
A report from the Milwaukee County Medical Examiner's Office states that one of the vehicles involved in the crash spun around and landed on top of Baker. He was pronounced dead at the scene.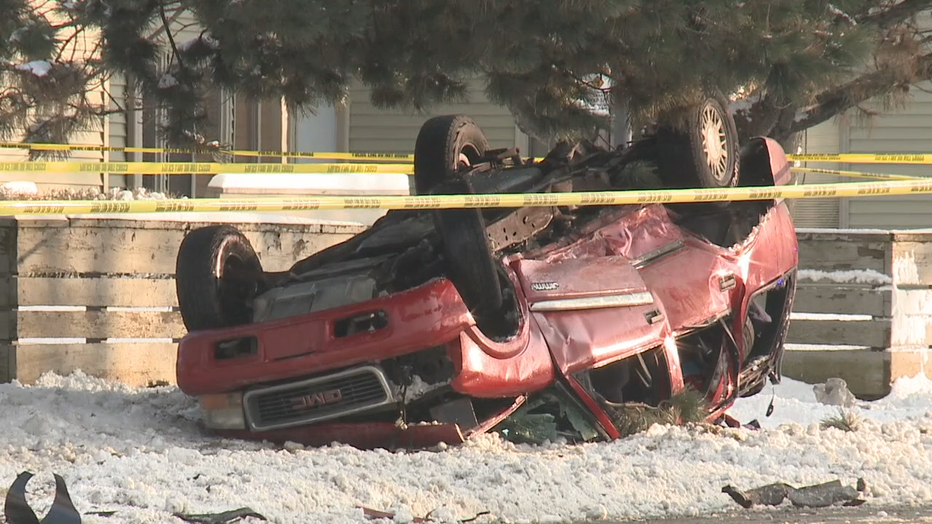 Fatal crash near 60th and Burleigh
The other occupants sustained non-life-threatening injuries and were taken to a hospital for treatment. 
Criminal charges will be referred to the Milwaukee County District Attorney's Office.
Victim's family seeks answers
Baker's family gathered to say goodbye Friday, just 24 hours after he was struck and killed crossing the street.
"He didn't deserve to go out the way that he did," said Kenneth Evans, Baker's cousin.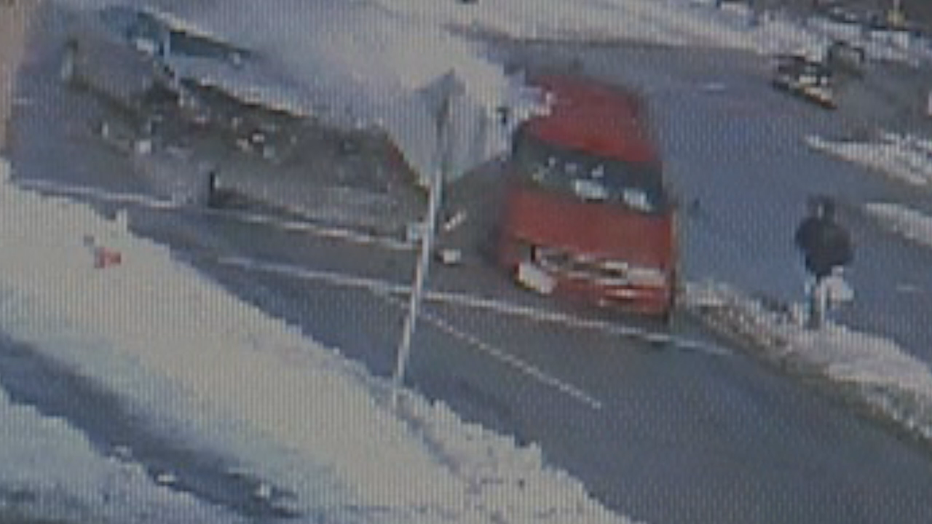 Surveillance of fatal crash near 60th and Burleigh
The crash was captured on surveillance. Investigators said Baker was in the middle of the crosswalk when he was struck by the suspect at a high rate of speed.
"All this crazy driving -- where are you people going?" said Tsitsi Williams, Baker's aunt.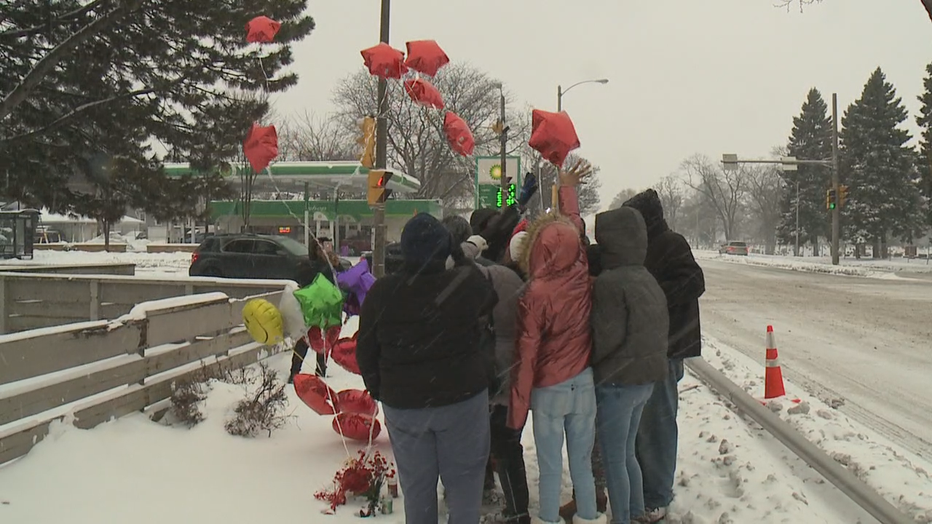 Family of Arthur "A.J." Baker gathers
The medical examiner notes that the suspect was previously sentenced to one year in prison for a fatal hit-and-run in 2016. The judge stayed that sentence and gave him 18 months probation instead.
The suspect also has another open charge for fleeing police and striking another pedestrian.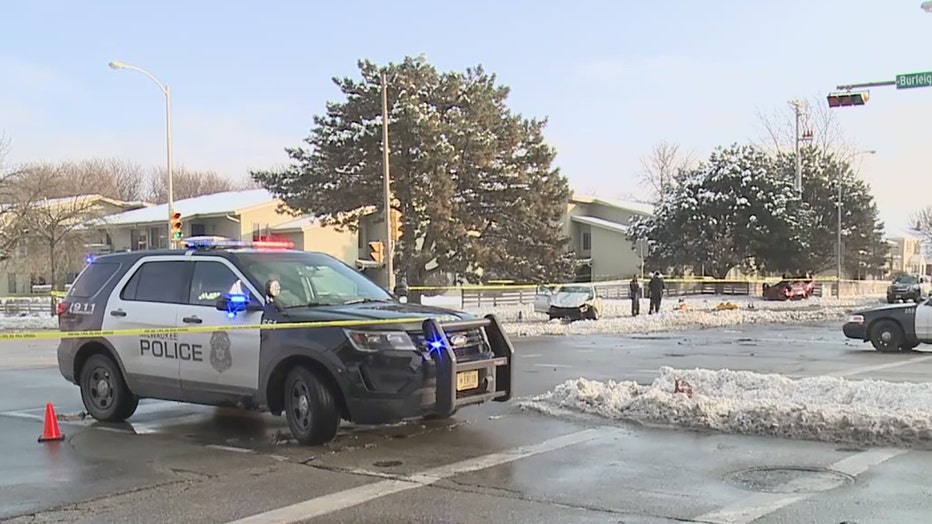 Crash near 60th and Burleigh in Milwaukee
Baker's family said the driver should never have been allowed back on the road.
"Why would he be out on the street from the first accident?" Evans said.
Investigators say the suspect's girlfriend was in the vehicle with him when the crash happened. There were no license plates on the vehicle.
FREE DOWNLOAD: Get breaking news alerts in the FOX6 News app for iOS or Android