Mount Pleasant man charged after search warrants executed
MOUNT PLEASANT (WITI) -- Charges have been filed against a 35-year-old Mount Pleasant man after officials located drugs and drug paraphernalia in his home while executing narcotics-related search warrants on Tuesday, March 18th.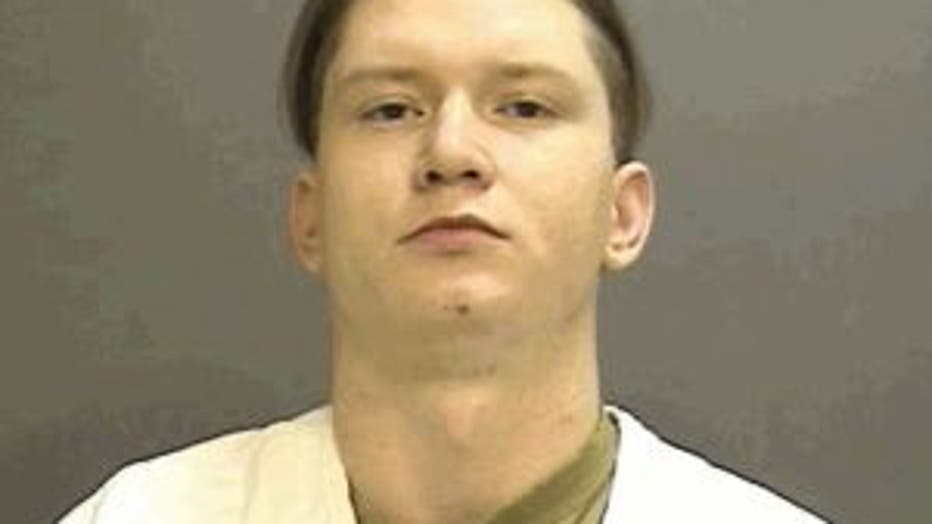 The "no knock" search warrants were issued on two of Johnson's residences on Newman Road.

In a release to the media after the search warrant was initiated, Racine County Sheriff's officials said they located marijuana, hashish, cocaine, schedule II and schedule II narcotics, drug packaging, drug paraphernalia and money. An additional substance recovered is being tested for meth.

Dale Johnson faces a total of eight charges, including: possession with intent to deliver or manufacture THC (less than 200 grams, second and subsequent offense), maintaining a drug trafficking place (second and subsequent offense), three counts of second degree recklessly endangering safety (for three children found in the home), possession of a controlled substance, possession of cocaine (second and subsequent offense) and possession of drug paraphernalia.

A criminal complaint against him indicates Johnson has drug convictions dating back to 1996. His most recent drug conviction occurred in 2005.

The search warrants were executed on Tuesday, March 18th, and at that time, officials found four individuals at Johnson's home in Newman Road -- Johnson, and three children (ages 12, 5, and 1).

The complaint indicates "extensive quantities" of controlled substances were located throughout the home, including a total of 80.6 grams of substances that tested positive for the presence of THC.

Officials discovered 29.4 grams of loose green vegetable material in a downstairs work area. 9.8 grams of a sticky, chunk-type substance was found in a Ziploc bag. A plastic container was found, containing a fine brown powder weighing 21.8 grams. A glass jar was found to contain 12.4 grams of green plant material. All of these items tested positive for THC according to the complaint.

The complaint says pills identified as Vyvanse (a once-daily treatment for Attention Deficit Hyperactivity Disorder) were found located throughout the home -- though primarily in the downstairs work area. Seven pills were found next to Johnson's wallet. Five were in a cigarette box in a downstairs rec room area. 12 were located in a Ziploc bag in a safe next to a large quantity of money.

Officials found $14,780 in the home, according to the complaint.

The complaint says officials believe Johnson's home was being used for the sale and use of controlled substances.

The three young children found in the home were placed into protective custody.