Mother of victim testifies in jury trial of Pewaukee priest accused of sexually assaulting girl


PEWAUKEE -- The jury trial for a Pewaukee priest accused of sexually assaulting a girl during confession continued Thursday.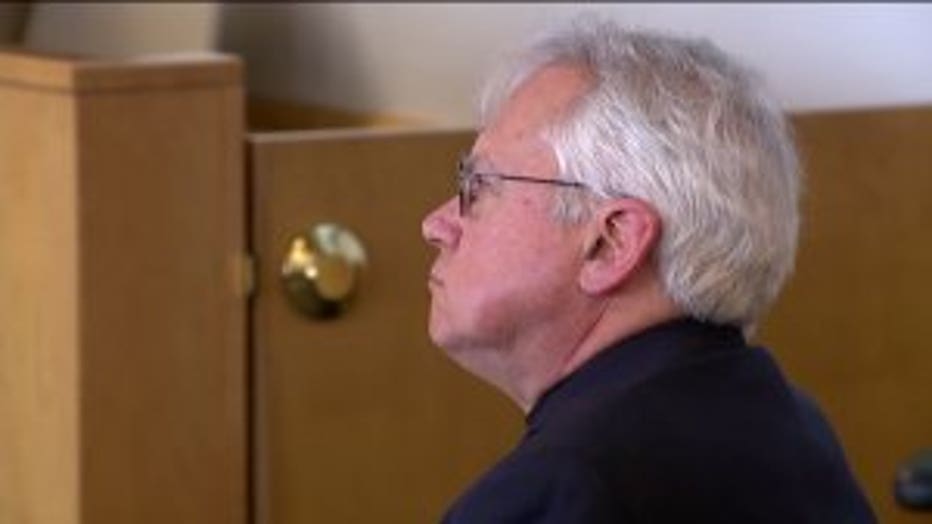 It was the fourth day of the trial where the focus was on the victim's mother. The accused, Father Charles Hanel, allegedly sexually assaulted a 13-year-old girl in December 2017 during reconciliation at Queen of the Apostles Church.

The defense says the victim's mom, who took the stand Thursday, is an undocumented immigrant, calling it an issue in the case and asking for a mistrial.

"The one way that she can get around this life-time bar to ever being a permanent resident, or legally, in any status, in this country, is if she is a parent whose child is a victim of a sexual assault," Jerome Buting, defense attorney, said. "Then that is a get-out-of-jail card. It is a path for citizenship."

However, the prosecuting attorney wants the court to focus on what actually happened in the confession room.

"We have the sexual assault of a child trial, and who was this person here? Who is this undocumented? It's mom," prosecutor Michael Thurston said. "She's a witness."

The trial will continue Friday, March 13.