Mother of man shot, wounded by Milwaukee police says he needs help


MILWAUKEE (WITI) -- A man armed with a rifle was shot and wounded by Milwaukee police outside of a home on the city's south side early Sunday, April 6th. The shooting happened a little before 2 a.m. near 15th and Cleveland.

Police say the incident happened after officers were called to the home by the mother of the suspect who was reporting that her son was threatening to kill her and harm himself.
When officers and their sergeant arrived, police say the suspect exited the house while holding a rifle.
Officers repeatedly told the suspect to drop the rifle, however, the suspect refused -- according to police.
Fearing for their safety and the safety of the occupants of the home, officers fired at the suspect, striking him.
The suspect, a 31-year-old Milwaukee man, was taken to the hospital where he is undergoing treatment for non-life threatening injuries. He will be referred to the District Attorney's Office in the coming days for possible charges.
FOX6 News spoke with the mother of the man who was shot in this case. She says she's unhappy about what happened.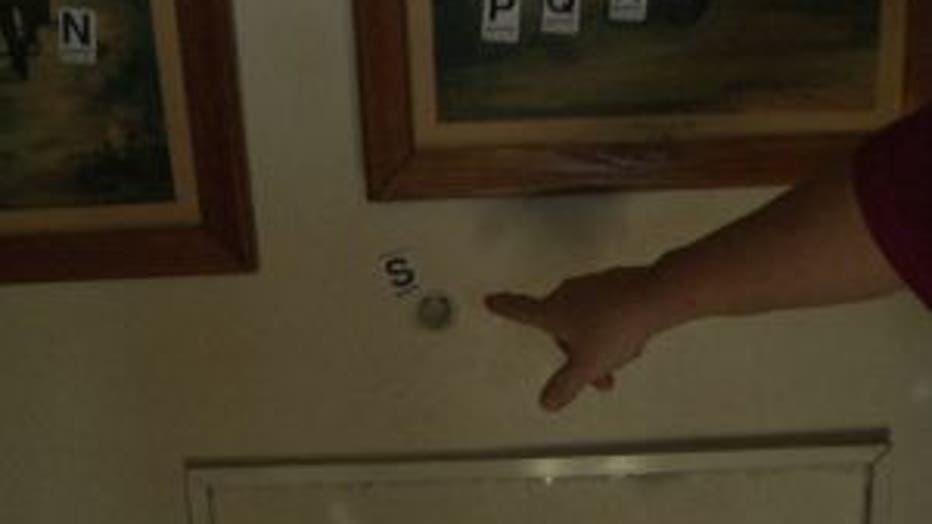 "Do you see the bullet holes in my house? They weren't supposed to start shooting," Luann Will told FOX6 News.

Will says she called the police because she was afraid.

"I got out of the house because I was scared. He does have a gun, or several guns," Will said.

Will says nearly a dozen bullets were fired at her son. The shots went through the home's front door and through the wall of the suspect's room. She says her son was struck in three spots.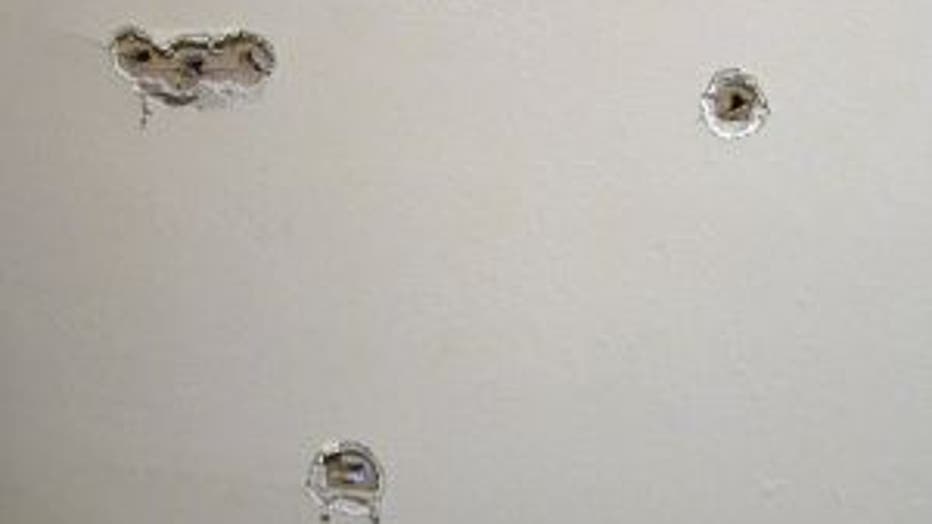 Bullet holes in bedroom wall


"Twice in the front, and back here in the shoulder. It was just overdone. Why would you have to shoot so many bullets on one person? They didn't get me and my grandson out of the way before they started shooting," Will said.

Will says her son has a history of manic depression.

"You can't just throw somebody in the hospital and then throw them out in two days. I'm sorry. It doesn't work that way. How are they going to get decent help? He needs counseling. Then they make him wait a whole month, two months to even see a psychologist. My son has a lot of problems mentally, and he missed his medication," Will said.

Will says she wasn't concerned that her son had access to firearms, despite his mental illness.

"He always had it in control," Will said.

Will says her son doesn't always have control of his emotions -- and her intent in calling the police on Sunday was to try to get him some help.

"I wanted the police to just come and get him and take him out to Milwaukee Mental Health to get some help. It's better help than what he's been getting," Will said.

The officers involved in this case are assigned to MPD's District 2.
The sergeant is a 13-year veteran of the Milwaukee Police Department. She is 32 years old.
The officers are 32 years old with 11 years of service, 53 years old with 13 years of service, and 22 years old with one year of service.