Mother accused of decapitating 7-year-old son, leaving 'extreme, horrific' crime scene


SWEDEN, N.Y. – An upstate New York mother has been charged with murder after she allegedly used a kitchen knife to decapitate her young son Thursday night.

After receiving multiple, panicked 911 calls, deputies rushed to the Sweden home of Hanane Mouhib, where they found the 36-year-old still holding the blade, according to the Democrat & Chronicle newspaper. Officers used pepper spray and a Taser to subdue Mouhib.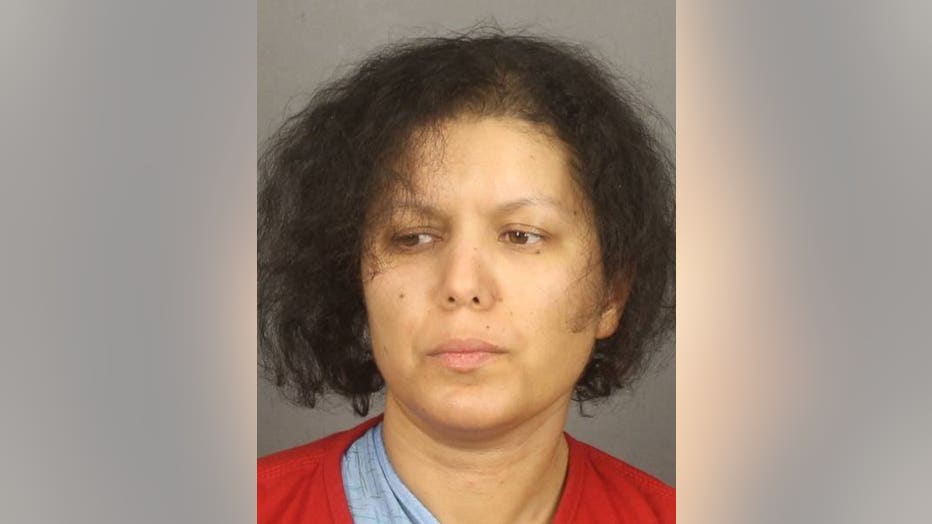 Hanane Mouhib (Monroe County Sheriff's Office)


Inside the two-story yellow home, deputies found the decapitated body of 7-year-old Abraham E. Cardenas, according to the Monroe County Sheriff's Dept.

At a press conference Friday, Sheriff Todd Baxter described what deputies found as "an extreme, horrific crime scene," adding, "The word 'evil' comes to mind ... this is a mother who took her son's life."

Investigators say three other people – Mouhib's husband, his mother and the victim's 10-year-old brother – were all home during the killing, according to WHAM-TV. It's believed they were in another room at the time. Authorities have removed the other family members from the home, their whereabouts were not revealed.

Mouhib had called 911 twice during March. During the first call on March 5, she reported having some type of mental health problem and deputies brought her to a hospital, Baxter said. She was discharged, but called 911 three days later saying she was still having issues, and ended up staying at the hospital until the 26th.

Baxter said they are still investigating possible motives in the grisly case. Baxter called the brutal killing an "isolated incident" that didn't have warning signs or any arguments leading up to the attack.

Brockport Central School District Superintendent Lesli Myers called Abraham "incredibly vibrant, an engaged learner" who was
"beloved by his teacher and school community." His death "completely took us off guard," she said during a press conference.

Mouhib pleaded not guilty to a charge of second-degree murder Friday morning. She is due back in court April 11.