Montano pleads not guilty in in Waukesha hit-and-run crash
WAUKESHA — Edgar Montano pleaded not guilty on Thursday, September 6th to charges in connection with a fatal hit-and-run crash in Waukesha. The judge hearing the case also bound Montano over for trial.
Montano faces one count of Homicide by Negligent Operation of a Vehicle, one count of Hit and Run – Resulting in Death and one count of Hit and Run – Injury.
Police say the July 21st crash involved two vehicles — one which had reportedly run out of gas and was being pushed when struck by the second vehicle. A female was thrown from a vehicle, and the striking vehicle fled the scene.
Two females were taken to the hospital. One was treated and released and the second died at the hospital. The criminal complaint indicates the female victims were mother and daughter.
Investigators identified the women as 47-year-old Jean Feagles and her 16-year-old daughter.
A female in Montano's vehicle reportedly suffered a miscarriage as a result of the crash.
Feagles' daughter told investigators she and her mother had dropped a family member off in West Allis and were headed home, when their car kept dying. They were running out of gas and attempted to stop at a gas station but it was closed. They were told it would be over an hour for a tow, and decided to keep going, when the car again stalled.
Feagles' daughter told investigators she decided to push the car, while her mom steered, but her mom decided to get out of the vehicle and help push when the car was struck.
Feagles' daughter said she saw the striking vehicle flee the scene, but due to tinted windows, could not see any occupants.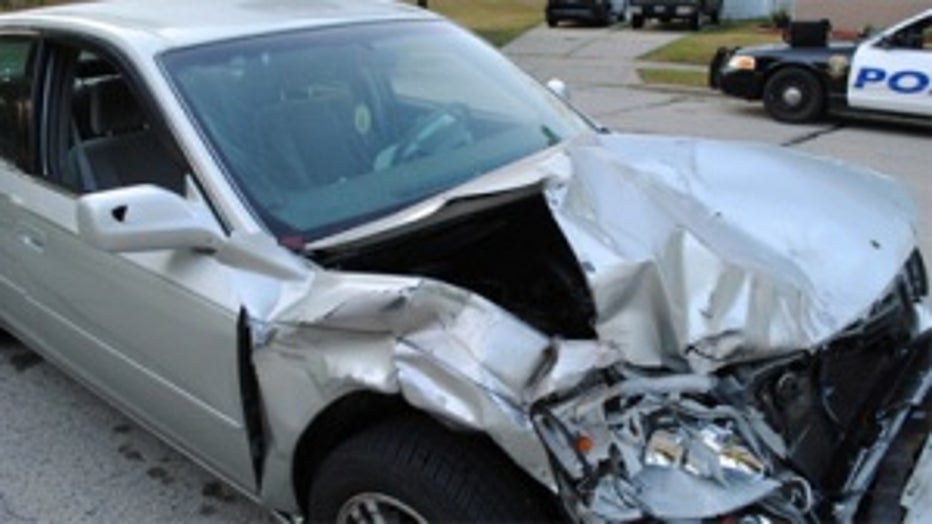 The criminal complaint says two women apparently in Montano's car at the time of the crash told investigators they had gone out to a night club in Milwaukee with Montano, where they were drinking. The women told investigators Montano had "a few shots of tequila" and a drink, which she said she tried and it was "very strong."
The criminal complaint indicates Montano spent about $200 buying shots and drinks for himself and friends at the bar that night.
The women told investigators the three left the club at bar time and went to get food. The women told investigators they were "wasted," and the two of them threw up several times while at the restaurant.
The women said Montano reported being "very tired," and wanting to sleep on one of the women's couches.
One of the women told investigators she had fallen asleep until the crash, after which the three got gas, iced coffee and water and Montano reportedly told them he wasn't going to drive anymore because "he almost killed them."
One of the women then drove the three to Montano's brother's home, where they then got into a car and followed Montano, who drove a pickup truck. The three went to find the abandoned car, and when they did, they noticed police surrounding the vehicle.
The criminal complaint says at this time, Montano drove away, while the women stayed and spoke with officers.
Officers later located the pickup truck at a residence and made contact with Montano, who told them "I was in an accident. I was driving and hit the car and got scared and ran."
Montano told the officers "I was a little bit drunk." He says he got distracted when the girls were talking and laughing and turned towards the back seat. When he turned back around, he saw a car right in front of him. Montano said he tried to hit the brakes, but it was too late.
Waukesha County District Attorney Brad Shimmel said because Montano delayed contact with police for 14 hours, they received a breathalyzer test that did not register any alcohol. That's why Montano is not facing any drunk driving charges at this time.
Montano is expected back in court for a hearing on October 5th.
Monitor FOX6 News and FOX6Now.com for updates on this developing story.
Related stories: