Mom's heartbreaking eulogy honors daughter's 'heroic battle' with drug addiction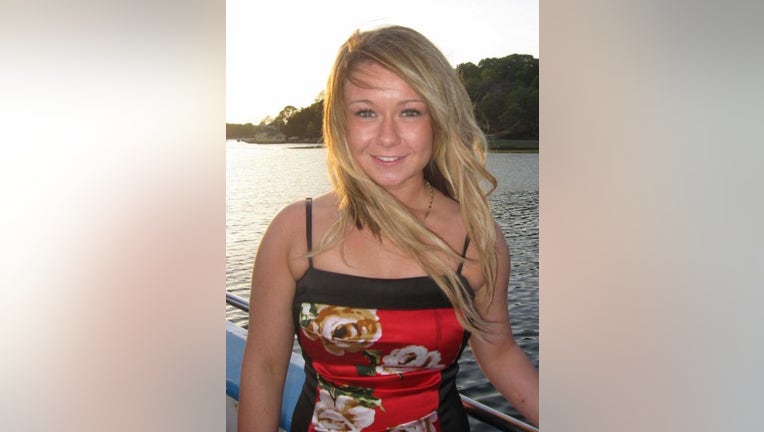 article


HAVERHILL, Mass. -- The mother of a 23-year-old woman who died from a heroin overdose confronts drug addiction in a heartbreaking eulogy that is going viral on Facebook.

Kelsey Grace Endicott, 23, died of an overdose on April 2nd following a "heroic battle" with addiction, her mom, Kathleen Errico, wrote in a heartbreaking obituary shared on April 6th. She wrote:

"For many years, she fought a heroic battle with addiction. She had been sober for almost 10 months, but her disease still had a powerful hold on her. We wish she had recognized the beauty and strength everyone else saw in her."

The open and honest obituary resulted in an outpouring of support from family and friends.

At Kelsey's funeral on April 8th, Errico read the emotional eulogy in honor of her daughter. After many requests, she chose to share the eulogy on Facebook where it quickly went viral.

In the eulogy, Errico confronted her daughter's battle with drug addiction:

"It has been many long, hard, agonizing battles for the last few years and you fought like a warrior every step of the way. Addiction however, won the war. To the person who doesn't understand addiction, she is just another statistic who chose to make a bad decision. A very uneducated statement indeed. but nonetheless that is what they will say along with some other very hurtful statements. I don't care though because for the people who do understand, this was our baby, our youngest, our child, our daughter and as a mother; my every thing. She was a mother, a sister, an auntie, a niece, a granddaughter, a friend, a cousin, a human being and an addict."

She continued:

"She turned to drugs to make her feel normal like everyone else. Heroin told her I can make you feel accepted, I can make you feel alright, I can make you feel worthy, I can make you feel normal, I can make you feel loved, I can make you feel nothing and make you feel like everything will be ok. What it didn't tell her was how it would devastate her family and tear it apart, how it would take her job and leave her penniless, how it would steal her son from her arms, how it would take her home, how it would take her sparkle, how it would take her smile, how it would take her humor and how it would take and take and take until it took her life."

Errico said she hopes the obituary and eulogy will encourage people to talk about addiction.

"We need to talk and educate the world about this epidemic," she wrote. "My plan worked and my baby girl may not be here physically but she is working miracles from Heaven and as her mother I couldn't be more proud. I love you my Kelsey girl. Shine down on Camden and all of us and keep working those miracles from Heaven."